Well, my wasp problem appears to have abated. Every once in a while, a little guy wanders up, but the hordes of horrifying insects that once occupied my deck have gone. I feel sorry for the wasps which do return only to find the dead bodies of their fallen comrades (and a once beautiful nest soaked with poison chemicals). The can of RAID tells me that the residue left behind can continue to kill for weeks, so I can only hope that the mass destruction and poison smell is enough of a warning for the little fellows to keep away.
I console myself over my insecticidal tendencies by imagining that the surviving wasps went on to find a nice tree somewhere and built a new home.
Self-delusion works for me.
I went to the library post office this afternoon to drop off my latest NetFlix rental (Wimbledon, which is probably great if you like tennis, but I thought it was kind of sappy/boring/lame) and noticed some bitch freaking out in the lobby. Apparently, she dropped her mail on the floor and had to pick it up. But that's not what caused her to lose it... she was crazy-insane because the little subscription cards in her magazines were flying everywhere as she was picking things up.
WHY DO THEY HAVE TO PUT SO MANY F#@%ING CARDS IN MY F#@%ING MAGAZINES!!! THAT'S JUST F#@%ING STUPID!! AND A WASTE OF F#@%ING PAPER!!!! SOMEBODY SHOULD MAKE THESE F#@%ING THINGS F#@%ING ILLEGAL!! AAAAAAAHHHHH... WHY DO THEY F#@%ING DO THAAAAAAAAT!!!!
Ordinarily I wouldn't have cared, but she had her kid with her.
What kind of mother screams this kind of crap in front of their kid? What kind of dumbass makes such a ridiculous public display over magazine subscription cards? Seriously, WTF?!?
As I walked by, I made the mistake of asking her a question...
Dave: Do you really want to know why they stuff those subscription cards in magazines?

Bitchy Muther: LET'S HEAR IT SMART GUY!!

Dave: It's because they work. Those things cost good money to print and insert, but publishers pay it because the little cards work. If they didn't work, they wouldn't waste the cash.

Bitchy Muther: OH YEAH? WELL LET'S SEE HOW WELL THEY WORK WHEN I F#@%ING CANCEL ALL MY F#@%ING SUBSCRIPTIONS!!
Uh huh.
I was going to tell her that her little act of cancellation defiance would be about as effective as screaming at a piece of paper in a post office lobby, but held my peace. I most certainly did not mention that I have designed my share of subscription cards over the years. My self-preservation instinct overruled my smart-ass instinct for some reason.
I also taught myself a lesson.
I frickin' HATE television commercials that feature somebody chewing crunchy foods. It annoys the shit out of me. Potato chip commercials... breakfast cereal commercials... whatever... I HATE THAT CRAP! I don't want to hear it in real-life, why should I have to hear it during entertainment breaks? Aren't the commercials bad enough without having to annoy people too?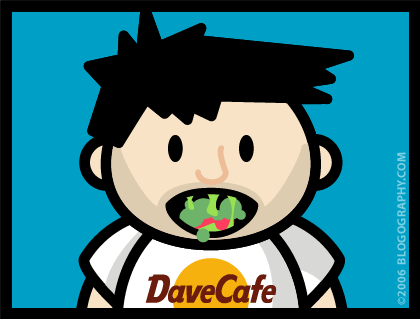 I can only guess that advertising agencies do it because it works.
For some reason listening to some idiot smacking away makes for a compelling motivator to buy their stuff. I don't know why... honestly I don't... but it must work or they wouldn't do it.
WELL LET'S SEE HOW WELL THOSE ADVERTISEMENTS WORK WHEN I F#@%ING STOP BUYING THEIR F#@%ING ANNOYING CRAP FOODS!!!
Okay, maybe I didn't teach myself a lesson.
Oh well. Back to work.