With all the DSL problems I've been having lately, I've suddenly got more time to get caught up on important stuff. LIKE BATMAN LEGO!!
Batman Lego is hella-cool! Right now there are four Bat-tastic sets you can choose from. The Bat-Dragster is a bit lame (although it does come with Catwoman on her Cat-Cycle), but the other three rock!
There's Bat-Plane...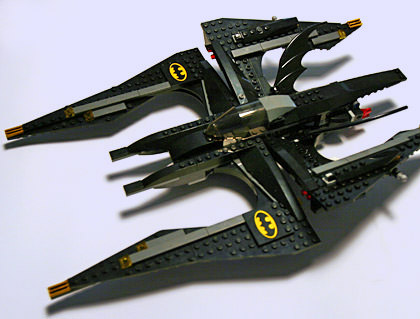 And Bat-Mobile...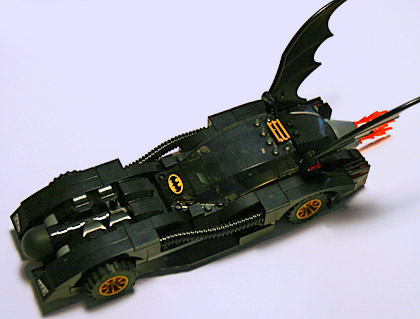 And Bat-Boat...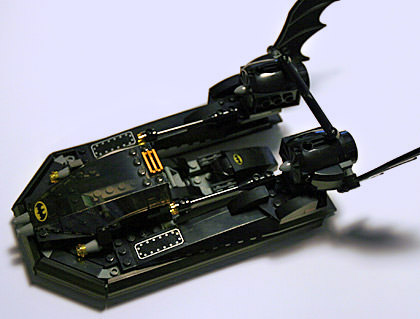 And, of course, you get little Bat-People to to populate your Bat-Universe. Depending on which set you buy, your get a Two-Face, Killer Croc, Joker, or Catwoman. Of course you also get a flavor of Batman. Bat-Mobile comes with the all-black Tim Burton-type Batman. All the others come with comic book grey & black type Batman...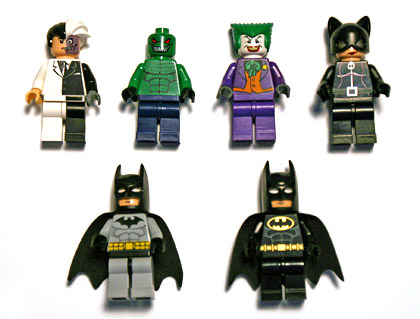 But all is not golden in Bat-Lego world.
Sure these toys are great to look at... but they're fragile as heck. You can barely touch them without having something fall off or bust apart. So, if you want to put them on a shelf and look awesome, Bat-Lego are for you. But if you want to run around the house and actually play with them... well... it's a bit of a challenge.
Or so I would guess.
I mean, it's not like I go running around the house playing with my Bat-Lego!
Of course not!
I mean, seriously. A grown man running around playing with Lego! How silly would that be!
Bah.
VRRRROOOOOOOOOOOOMMMMM!