For Hachiko...
No. I am not kidding.
I totally love Coke with Lime. Except for an occasional Jones Blue Bubble Gum soda here and there, I had all but given up soda pop for four years. But then I was walking in the grocery store one day and was intrigued by these bright lime-green caps calling out to me from the soda aisle. Intrigued, I decided to give it a try because I like lime.
I now drink a minimum of two servings each day. Yesterday I had four.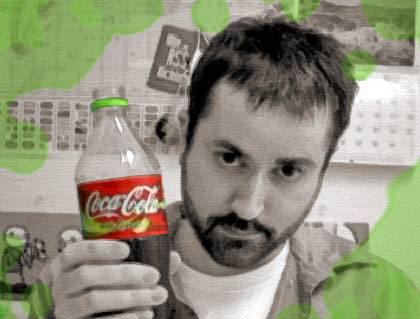 Seriously. If you haven't experienced Coke with Lime, you haven't experienced life!
And to all those kind souls who have suggested adding lime juice to Coke to get the same effect... I've tried it. For some reason, it's just not the same. I've tried bottled lime juice. I've tried squeezing fresh lime. I've tried lime slices. I don't know what those Coke bastards do in order to make Coke with Lime so tasty, but I'm sure it probably involves some sort of crystal meth type substance.
That would certainly explain a lot.