This has been the strangest weekend ever.
Sure the agonizing torture of kidney stones is something new, and entailed my very first visit to the Emergency Room, but the bigger picture is that I haven't done anything all weekend. It seems all I can manage to do is to take drugs and sleep. The good news is that I think my body must be getting accustomed to the medication, because I've been able to start eating again in small amounts. I can only hope that this means I'll be able to go to work tomorrow, because all this "nothing" is killing me. If this keeps up, I'm pretty sure I am going to go insane.
Sigh. And I had such big plans. Primary of which was to get the BloggerPeeps site up and running, but I haven't been able to make much progress on that at all...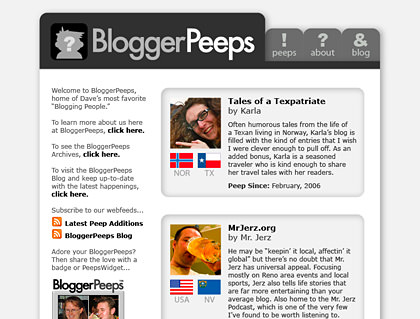 Oh well. It's not like the world is going to end or anything, but still... it's kind of depressing that three days have been utterly wasted.
I wonder how much longer until I am de-stoned?
One interesting side note is how quickly that spammers act on new entries now-a-days. I had two comments from two different companies spamming with an "all natural kidney stones cure" when I woke up this morning. As if the actual kidney stones aren't enough pain, I've got dumbass spammers wailing on me too. Why is there no death penalty for these idiots yet?
Bleh. Time for another pill and my sixth nap of the day. Being sick sucks ass! Now I know why I do it so rarely.