Just as I was finishing this catch-all Monday entry, Yellow by Coldplay hit on my iPod, and I suddenly realized that there was a freaky color-theme running through all my bullet points. Funny how that happens...
Grey: In what has to be one of the best shows currently showing on television (now that Veronica Mars has seemingly vanished), Grey's Anatomy continues to surprise me. The SuperBowl two-parter was mind-blowing. Last week's follow-up was classic. And, even though last night's show was kind of slow and boring, I still find myself completely absorbed by it. Unlike crap-fests such as Lost which drags shit on forever with no resolution, Grey's never fails to plunge forward into new territory. You may not like where it goes, but you will always be entertained. Isn't that what television is all about?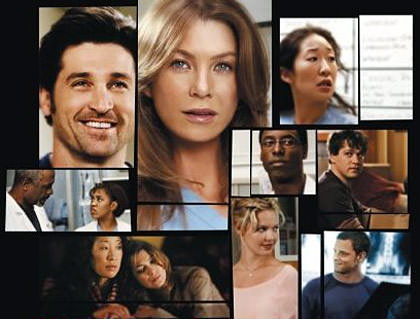 Purple, Green, & Gold: Oh how I wish I was in New Orleans right now for Mardi Gras.
Black: Balancing pain and nausea makes you pretty much useless for anything more difficult than watching television. But, other than the aforementioned Grey's Anatomy, the most interesting thing on television was a commercial for the new video game called Black, which focuses on one thing only: blowing shit up. Beautifully. That's all you do. You go from one location to another and blow... shit... up. It's got to be the most brilliant idea for a game ever, because they've cut out all the boring crap that you usually have to sit through to get to the good part. Which is, of course, to blow shit up. My copy is on pre-order, and ships tomorrow...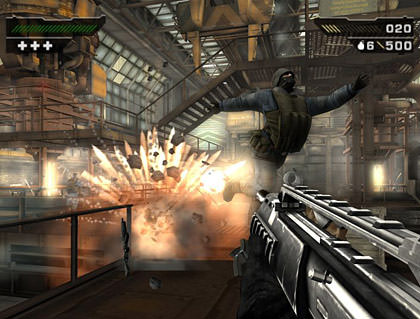 Brown: The current round of ads featuring Jay Mohr as a talent agent for Diet Pepsi are the most incredibly stupid ads I've seen in a long time. I suppose that I shouldn't be surprised that Jay Mohr is whoring himself out for something so outrageously asinine... what else has he got to do? But Jackie Chan and P. Diddy? Pepsi must be paying them a shit-load of bank in order for them to ignore how idiotic they look in these spots. P. Diddy's is especially embarrassing, considering he cuts a new hit single with a can of Diet Pepsi called "Brown & Bubbly". Seriously, "Brown & Bubbly". I am still trying to decide if it is more embarrassing to be starring in this crap... or to be responsible for coming up with the idea in the first place. Pepsi... it's past time for a new ad agency.
Violet: Around seven years ago, there was a brilliant British television mini series called Ultraviolet that shows what happens when a cop played by Jack Davenport ("Steve" from Coupling) accidentally gets wrapped up in the world of "Code V's" which is a clever way of saying "vampires". I keep waiting for it to be released on DVD in the US, but nothing ever comes. Instead, now we have another Ultraviolet entirely, but this time it's a movie starring Milla Jovovitch. She's playing a "Hemophage" which is yet another clever way of saying "vampires", or so I am guessing. All I do know is that Milla kicks total ass, and I can't wait to see it. Please, please be better than the ridiculous Underworld...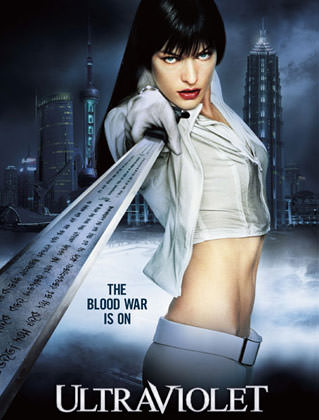 Blue: I just learned that Octavia E. Butler, a prominent Seattle science fiction writer who created some truly amazing works, died this weekend. If you want to give her stuff a try, I recommend the critically acclaimed Wild Seed, a tale of two immortal beings that's a magical read and hard to put down. Truly a great loss to sci-fi fans, and a reason to be blue this Monday.
Lime: Still depressed that Coke with Lime is disappearing from store shelves, but Mooselet was kind enough to pass along a tasty reminder of the greatness that once was (only in Australia, alas). It's the "Coke with Lime Girls"...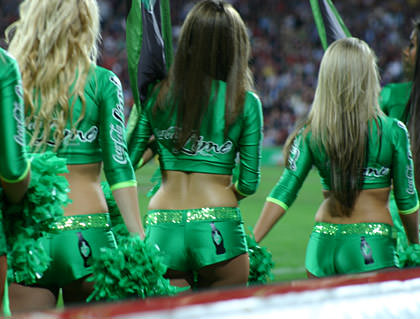 Hmmm... since kidney stones are still plaguing me, let's see how well I manage at work today while totally drugged up...