Last year, I made a photo Valentine greeting, and I got some nice comments and emails because of it.
I also got some rather disturbing emails because of it. In fact, I continue to get disturbing emails even to this day because of it, mostly because the image is also in my Flickr image set. I blame Hello Kitty.
Anyway, this year I decided to play it safe and draw my Valentine for everybody...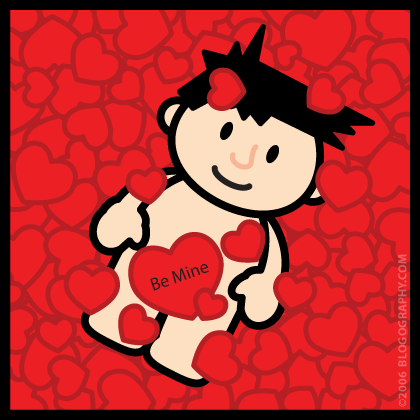 Hope your Valentine's Day is a good one!
BLOGOGRAPHY FLASHBACK ENTRY: Heart
BLOGDATE: February 14, 2004

In which Dave contemplates love, and the bitches who rip out your heart so they can watch you die.
Click here to go back in time...