Dinner this evening consisted of a Morningstar Farms vegetarian-safe corn dog. I enjoy these very much, and have converted many a meat-eating friend to them as a healthier alternative to the mystery meat that is in "regular" hot dogs. Delicious!
Normally, I cook these in the oven because I like 'em crispy. But tonight I was in a hurry, and decided to follow the microwave instructions.
This was a huge, HUGE mistake. I mean, when you look at the box, microwaving appears to be just another way to cook the things... but instead it's a way to ruin them. After I took my dinner out of the microwave, I was left hanging on to a limp dog that tasted like gummy ass...
Nobody likes a limp corn dog.
I am of the opinion that it should be required by law that if microwaving a product causes it to taste like ass, you should have to warn the consumer on the box...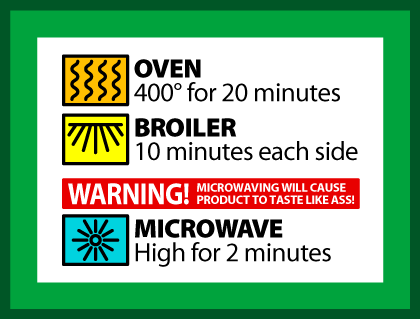 Now, if you'll excuse me, I'm going to take my saggy corn dog and continue watching the random hotties on Deal or No Deal. Super-models with cases of money?!? Who is the genius who thought up THIS brilliant bit of network programming?
CHAPTER 22: Blight Christmas.
LEGO ADVENT CALENDAR TOY OF THE DAY: Kitchen Counter with Glassware and Frying Pan.

Lego Dave has finally caught up to the evil Lego Buzz so he can avenge Barky the Dog's untimely death...

"Give me the rotary saw, or you'll never see Junior again!" shouts Lego Dave.
"You bastard! You have NO idea what you've done!" says Lego Buzz frantically. "Go ahead, take the saw... nothing can save you now!"

Visibly shaken, Lego Buzz hands over his rotary saw and starts babbling incoherently... "you're dead i'm dead we're all dead and nobody can stop it... YOU'VE KILLED US ALL YOU IDIOT!"

"The only person getting killed here is YOU" exclaims Lego Dave, his eyes burning. "Say goodbye to your head you puppy murdering maniac!"

But before he can take another step, something snaps in Lego Buzz's head. He leaps at our hero like a man possessed, knocking him into the kitchen of the pizzeria! Lego Dave drops the rotary saw as he crashes into the kitchen counter, smashing into a rack of glassware. Picking up a frying pan, the evil (and quite insane) Lego Buzz advances with a grimace...

"At least I'll have the satisfaction of finally getting rid of you!" screeches Lego Buzz. "Prepare to join your mutt in doggy heaven!"


Victory has turned to tragedy, and time is running out! Can Lego Dave prevail?

FIND OUT TOMORROW WHEN DAVE'S "A VERY LEGO HOLIDAY TALE" CONTINUES!