I just got here and it's already been an adventure.
Most Chinese natives do not speak English, and I was well aware of this fact before I left the country. It seems only fair, considering I didn't even attempt to learn Mandarin for the trip. To this end, I thoughtfully asked my hotel to email me directions to the property in Chinese characters so that my taxi driver would know where to take me. I'm a swell guy that way.
So as we are heading into the Shanghai from Pudon International Airport, I start to get concerned. Not because I've nick-named my driver "Speed Racer" because of the way he zips in and out of traffic at high speed while flashing his headlights and laying on the horn... but because something doesn't feel right. In preparation for my trips, I always make it a point to memorize a "map" of the city so I can get my bearings and spend less time being lost. But as we approach Shanghai, I notice that we are heading nowhere near the location of my hotel. Upon closer examination of the Chinese address, I notice what appears to be a postal code, but it doesn't match the code of the address I have in English.
They sent me the directions to the wrong hotel.
How lovely.
After a feeble attempt to explain the problem, I finally give up and get across to him to take me to the "wrong" hotel. From there I find somebody who speaks English to give my driver directions to the right hotel. He was a very good sport about the entire ordeal, so I left him a much-too-generous tip and wave goodbye as he tears off into the night.
There's a half-hour of my life I won't be getting back.
On the bright side, I did get a nice tour of the city lights by night. I also get to fill in another country on my map (well, since Hong Kong is once again part of the Middle Kingdom, I suppose I could have filled in China already... but it didn't feel right until I step foot on the mainland).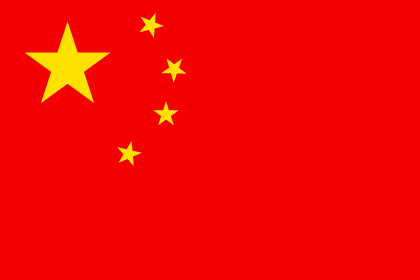 It's 8:30pm (vs. 5:30am), so I am going to force myself to stay awake another couple of hours so I am synced to the time zone here. This may be a bit difficult considering that I've been awake for 26 hours now.
Hmmm... the maid just came for turn-down service and left me a nifty snack. It's like a small Rice Crispies treat, but with a hint of orange. Delicious!