Unlike the Shanghai Hard Rock, which has been flagged as "opening soon" for a year after "closing to move," the Hard Rock Cafe Beijing was open for business. It was actually worth the insanely-long 2 hour drive it took to get there. Of course, considering the distance from my hotel was only 10 miles, perhaps not.
Anyway, the HRC Beijing is a surprisingly large dual-level property that's permanently affixed to the front of the Landmark Hotel in the Chaoyang District of Eastern Beijing. As far as properties go, it's actually quite impressive.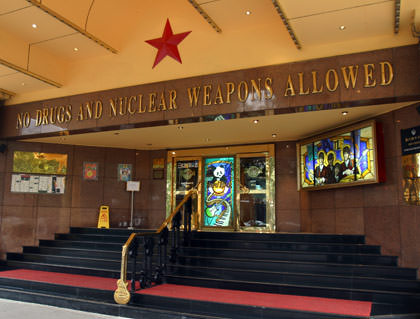 The following two shots were taken opposite, giving you an idea of how big the main floor is. When you add the space afforded by the upstairs level, there's quite a lot of room available for seating...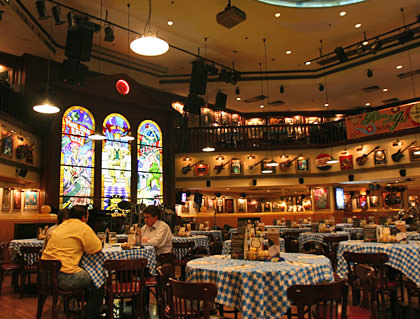 The foosball tables were a nice touch, and something I had never seen at a Hard Rock before...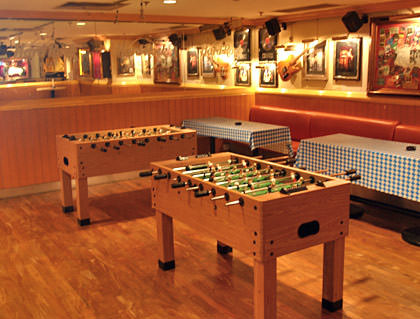 I loved me the "Comrade Bear" but didn't have room in my suitcase to get one...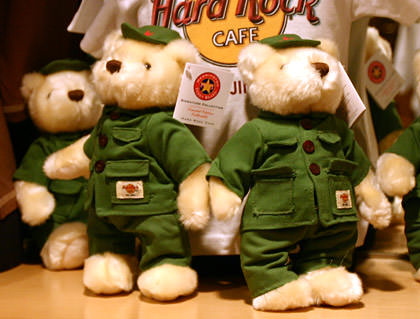 It's even prettier at night...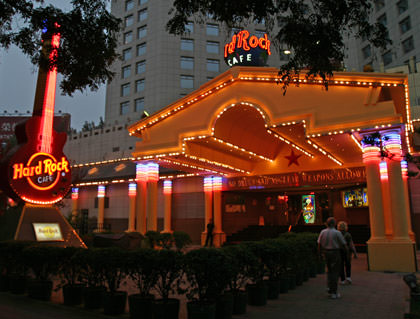 Service was impeccable, and my Veggie Burger was great (though spicier than I'm used to). After a very long day, I'm glad to know that I can count of the Hard Rock to make me feel at home once again... even when half-way around the world.