I don't really believe in luck. Though, I suppose if you were to press me, I'd have to say that I'm a fairly lucky individual. I do, however, believe in karma a little bit. And because I am so fortunate to be able to travel to so many interesting places around the world, it's all got to balance out somehow.
Unfortunately, it was my karma to be saddled with very, very bad weather for my trip to The Great Wall of China this afternoon. I tried to look on the bright side and say "hey, it may be raining buckets and I can't see much because of the fog... but I am here at The Great Wall of China, and that's not too bad."
But it wasn't easy to be very convincing.
It was a pretty big disappointment that I could only see small pieces of The Wall at a time, instead of being able to look out and see it stretching to the horizon. I mean, when I dreamed of visiting here all these years, this spooky visage wasn't exactly what I had in mind...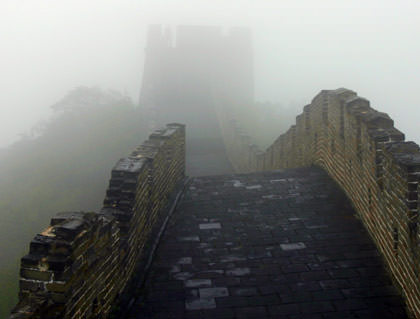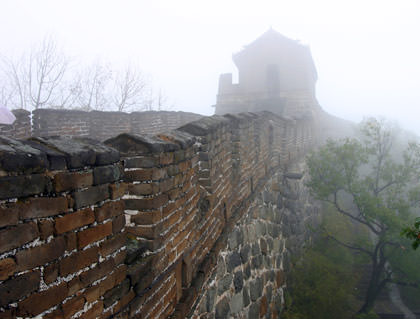 Oh well, I would rather have seen it wet and foggy than never at all. The big picture here is that I've finally stood upon The Great Wall of China, and that IS something...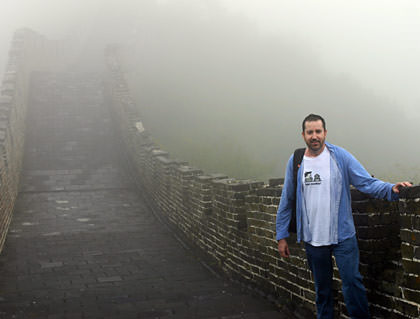 I guess this means I am one step closer to death now.