Today was pretty much work all day, but on the way back into the city my host rushed me to the ancient village of Zhou Zhuang (aka "Zhouzhuang," about 90 minutes west of Shanghai) so I could try and visit before it got dark. This is a quaint little fishing village that has been kept much the same as it was in the Ming and Qing dynasties (1368-1911)... except now the structures are filled with tourist traps, where shopkeepers yell at you to view their wares as you pass by. It's kind of sad, in a way, because there's simply too many people competing over too little profit. I can't help but wonder how some of them manage to get by.
Anyway, Zhou Zhuang is cut by a series of canals, and is linked by beautiful stone bridges. You can walk along the narrow streets, or hire a boat to take you along the canals. The boats are kind of Venice-like, in that the oarsman or oarswoman will serenade you with a song as they push through the water.
Kind of a cool way to end the day by seeing China as it once was...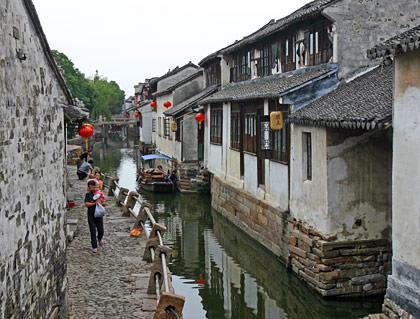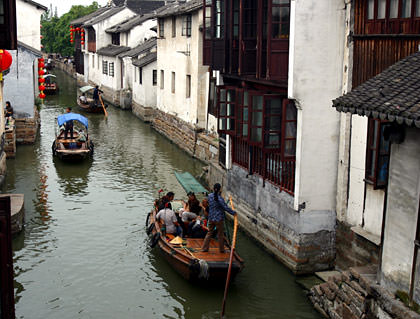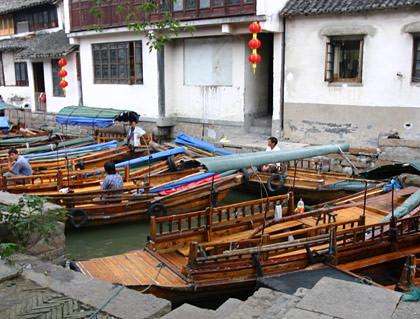 I'm whipped. Knackered. Exhausted. Beat. Destroyed. Something tells me I might be able to get a little sleep tonight. That would be a pleasant change from the 3 hours I managed to get last night.