It's nice to know that in the midst of total chaos, there are still brief moments of calm to be savored.
Here is the view out my bedroom window this fine evening...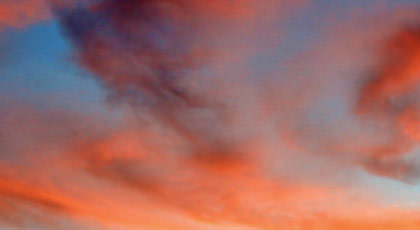 And I almost missed it because I was concentrating on finding clean clothes for my impending travel this weekend. Fortunately, there was a nice golden-orange glow sneaking through the slats in my window blinds that got me curious. By the time I grabbed my camera, the sunset was starting to fade, and ten minutes later it was gone.
Movie Quotable of the Day:
"You can never replace anyone because everyone is made up of such beautiful specific details."
Day-Before-Yesterday's Answer:
Eternal Sunshine of the Spotless Mind
(2004) with Jim Carrey and Kate Winslet.