Sweet! Thanks to terrific DVD sales, the highly entertaining Futurama may be revived in the form of direct-to-DVD movies! I loved this show, and felt that it had surpassed the later seasons of The Simpsons in quality. Originally, I had thought that it was too much to hope that the show would come back (like Family Guy did), but now there is light at the end of the tunnel.
Bender has got to be one of the funniest characters created for television. He had me at "bite my shiny metal ass"...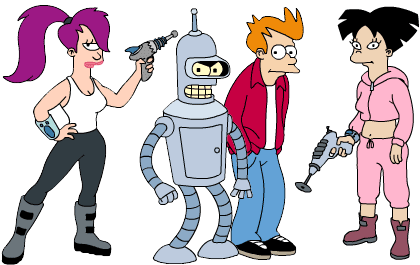 In other television news, I've been main-lining continuous episodes of Scrubs from the Season One DVD set all day while catching up on work. It never ceases to amaze me that a show this smart and funny has not been cancelled yet. Go buy it immediately...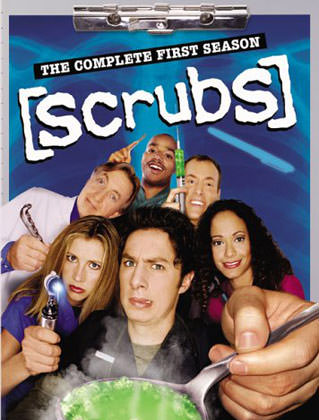 Lastly, I am having to rearrange a few things here this weekend in hopes that I can conserve bandwidth. I am really close to blowing past my new limit (that didn't take long), and hope that dividing up some long, long archives by year will help out. It's just my luck that this would happen right as I am trying to get things together before I head over to Seattle next week for work.