Well, Neil has gone and done it again... dug up another huge meme that I don't really want to spend time participating in, but feel compelled to nevertheless (and he got it from Richard, so he's equally to blame). This time it's the infamous "Internet Movie DataBase Top 250 Films" (as ranked by IMDB Voters). The idea is that you take the complete list of 250 films and then check-off the ones you've seen. Surprisingly, I've seen all but 77 of them (and only two on the list are unknown to me completely).
It's a terrific idea for a meme and, since I love movies so much, I just can't pass it up (as I have twice before). But TWO-HUNDRED FIFTY?!? Ah well. I've kept the IMDB links, so you can click to learn about the movie if you are so inclined. I've also added my personal rating to those I've seen (Bomb to 5 stars) and, like Neil, have also noted which of the films I own on DVD...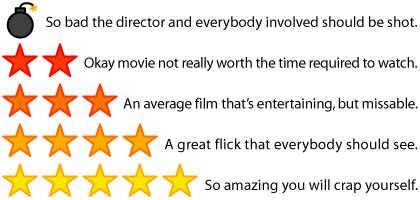 For those of you who could care less about my movie habits, I've put the list in an extended entry.