The movie Sideways is racking up all kinds of critical acclaim, and sweeping the art-house awards circuit. Something this special I just had to make time to see.
And... I just don't get it.
It's not that it is a bad film, it's just that I am mystified at how so many people are falling head over heels in love with it. Aside from a few clever bits of writing, some nice character work from Paul Giamatti, and an excellent performance by the ever-brilliant Sandra Oh... well, there was just so much nothing in the film. Mind-numbing stretches of nothing.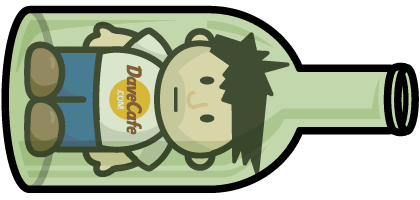 It's as if the people working on the film got to certain spots where they didn't know what to do, and so they simply said "well, let's just drag things out and maybe people will think we're being artistic." But, for me, it just didn't work. And I'm not saying that every frame of a film has to be wall-to-wall action either. I mean, my favorite film of all time is Field of Dreams, which has plenty of quiet moments... but they mean something. Sideways, on the other hand, is a character piece with very little character and not much else. I've seen episodes of Buffy The Vampire Slayer that had more of an impact on me.
And that brings me to the Oscars tomorrow night... I saw nothing in Sideways which convinces me it is Best Picture material. Thomas Hayden Church had zero depth to his character, and was so paint-by-numbers predictable that I can't imagine him being in the same league as somebody like Morgan Freeman for Best Supporting Actor. Finally, Virginia Madsen's character had so little screen time and complete lack of emotional detail that I can't even fathom why she was nominated for Best Supporting Actress in the first place. I guess being a "critical darling" gets you a lot of mileage.
And through it all I think back to Kill Bill 2 which had everything going for it, yet it gets snubbed from a nomination to make room for something like this?? Travesty!
Movie Quotable of the Day:
"We accidentally replaced your heart with a baked potato. You have about three seconds to live."
Yesterday's Answer:
That Darn Cat!
(1965) with Dean Jones, Hayley Mills, and Roddy McDowall.