I had exactly one goal on my final day in Barcelona before returning to Cologne this afternoon... touch the waters of the Mediterranean. I needed it to add to my "collection" of major bodies of waters that I've put my hands on.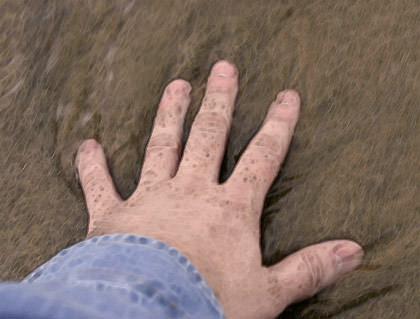 It was a lot colder than I thought it would be, even for a dreary day in February.
After getting sand in my boots and frozen fingers, I took a walk up to the lobby of the world-famous Hotel Arts. I would have really liked to have stayed there, but it costs something like a billion dollars a night, so perhaps next time.
And now I bid Spain adieu...