Love, as it has been said, is a disease that people are happy to contract. And like a disease, love can have a very bad outcome indeed... including a broken heart, insanity, bankruptcy, death, and even an opening for contracting other diseases. Fortunately, I have a built-in immunity which has been carefully acquired over the years. By ingesting several small doses (and one very, very large dose) of failed attempts at love over a very long period of time, I've got a clean bill of health. Outside of my family and friends, I'm certified love-free (but I don't think that's going to make any difference on my life insurance rates).
That's not to say I haven't had moments where I've felt my immunity weakening, that's part of life. In fact, at some points I find that immunity can even be bolstered by allowing yourself a temporary "love fix" for short durations... let's say 20 minutes to two hours in length (any longer and, like morphine addiction, you may not want to escape it).
Mind you, I am not advocating the love-free lifestyle, I'm just saying that it has somehow come to suit me. Especially when it means I can avoid scenarios like this (hmmm... in reviewing last year's entry, I'd have to say I'm slightly less bitter this year). Besides, tomorrow a woman with superb ironing skills could come along and change my mind of the subject entirely.
Anyway, nothing could possibly eclipse my love for you, dear reader...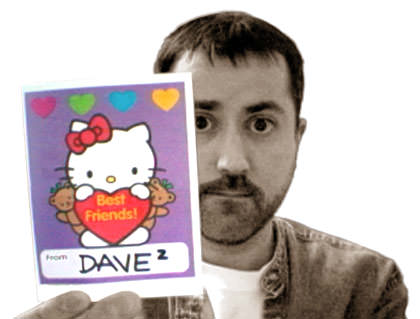 Hope your Valentine's Day is a happy one!