I don't think I could count the number of laughs afforded me by Johnny Carson, there's just too many of them. Staying up late to watch The Tonight Show was a rare luxury in my childhood, and it was the very first program I taped when I got my first VCR with "timer recording." I missed him when he retired in 1992, and I miss him again now that he's gone. Thanks for all the funny Johnny.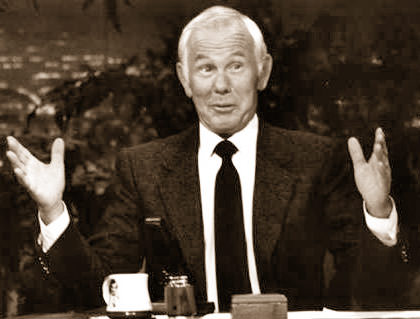 Johnny Carson: 1925-2005
UPDATE: Mark Evanier (of "News From ME," one of my favorite sites) has a really nice tribute up.