And here we are at Day 2 of Forgotten Domains Week, where I review domains I own but have forgotten over the years. Today we're going to get a bit philosophical...
DAY TWO: DAVEISM.ORG
Once upon a time, there was a remarkable forum where people could go to discuss philosophy and religion in a safe and sane environment that was free from prosecution and hatred. The name of this magical place was "Infinity Dialoguers" and it was good. I had many an enlightening conversation debating the nature of the universe with some amazing people, and such dialogue helped to form the principles on which I live my life even today. But all good things come to an end, and the forum was shut down in May of 2004.
After a few months, I decided that I wanted to collect all the writings and philosophizing I had put up over at Infinity, and form a cult around a new religion which I dubbed "Daveism" (just joking, there was no plans for a cult, but I'm sure that's how some people would have looked at it). One weekend I put the site together and began to post my writings...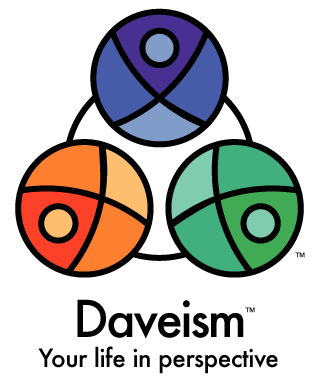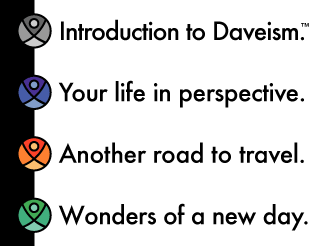 Unfortuantely, while Infinity had folded, the founder had not. I eventually received a notice telling me that all materials uploaded to the Infinity Dialoguers forum became property of the collective, and I was forbidden to re-publish my writings without permission (though, fortunately, it works both ways). I guess we should have read the fine print on that membership agreement. Anyway, I could no longer post my previous stuff verbatim, and would have to rewrite everything. Naturally, I didn't have that kind of time, and the domain was taken down.
For the curious among you, Daveism is a simple philosophy for living that was based on the fallacy of fear, hate, and worry. I strongly believe all problems boil down to those three things, and finding a way to minimize them leads to happiness. One day, I really do hope to work on the site again, because I honestly think that I've got something to say there.