And just before taking off for Seattle, I receive notice from Amazon that my order has shipped. "Order of what" I find myself wondering... I didn't remember having shopped for anything recently. But then happiness ensues. It's Wonderfalls: The Complete Viewer Collection I had pre-ordered months ago. So now I really have something to live for, and an added incentive for surviving this trip: NINE hours of guaranteed cool television I've never seen before (because the show was foolishly cancelled after airing only four of the thirteen episodes produced).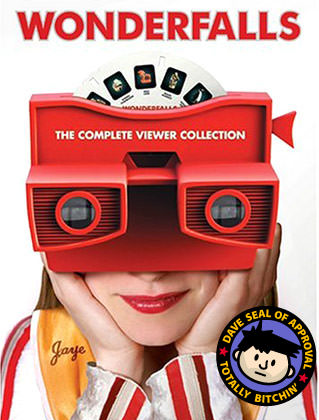 I highly, highly recommend this brilliant series. Even if you don't want to go out and buy it so that you can watch every amazing episode again and again, it is well worth a rental. It is similar in tone to Dead Like Me, so it should be particularly appealing to any fan of that show.
And I'm off...
Movie Quotable of the Day: "You are going to be the Eleventh Commandment... Thou shalt not get away with it."
Yesterday's Answer: Live And Let Die (1973) starring Roger Moore as James Bond.