I'm truly sorry, but I feel I must get serious for a moment because I have something serious to tell you. It is news that may surprise you, scare you, and shock you to the very core of your being. It may even cause you to question your faith in a higher power, or deny the fragile reality of our existence in this universe. There is something horrible going on. And, even though you may be blissfully ignorant of it as I was, it has been going on for some time now... eating at the very fabric of our society.
I am telling you this as a warning. If you would rather not be made aware of this heinous truth... if you would rather deny the sad inevitability of the horrors I would say to you... then do not scroll down this page!! Turn away now. Go no further. Leave this place of tragedy and ill omen! Just look at the picture of a cute kitten and abandon this blog thinking happy thoughts. Do not read past the kitten unless you are ready to be forever changed...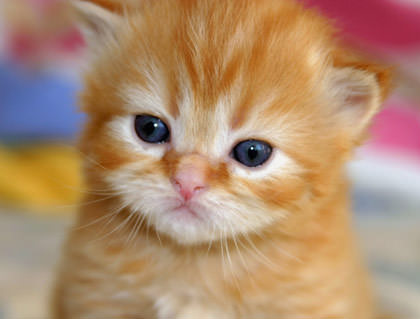 Are you still here? Are you sure you want to be here?
Okay then, here it is...
Tony Danza has a talk show.
I know. I know. I could not believe it either. My TiVo has this wonderful feature that let's you punch in a keyword and have it then record all television programs which contain that keyword in either the title or show description. One of the keyword sets on my list is "Teri Hatcher." Ever since rediscovering her sweet hotness on Desperate Housewives I've kind of had a thing for Ms. Hatcher's fine self and want to see more than what I can get Sunday nights from 9:00-10:00pm. Can you blame me?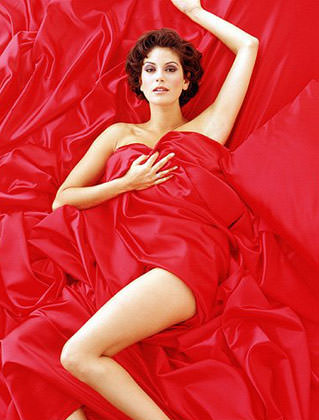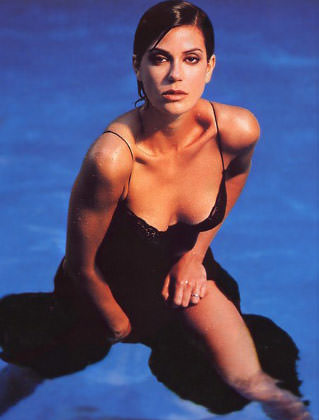 Oooh... got kind of a Teri "fire and ice" thing going on there! Anyway, this morning as I was leaving for work, I noticed that TiVo was recording something. Curious to know what it might be, I turned on my television and there he was... Tony Danza with his own talk show.
You read that right... somebody is actually paying Tony Danza for intelligent conversation and witty banter. At first I was in denial. It couldn't be true. It must be some kind of horrible, horrible holiday prank. But oh no, a quick trip to The Futon Critic, and I see that the show is very real and has been since September. The Tony Danza Show is a frightening actual television program.
At first I clung to the hope that the idiotic characters he plays in shows like Taxi and Who's the Boss? was some kind of elaborate acting job. Surely to get his own talk show he must be a brilliant man with a savy intelligence and witty repertoire? So I washed the blood from my eyes caused by my brain starting to explode and proceeded to watch. But hope springs eternal, and Danza is just as unconvincing hosting an interview as he ever was as an actor. Even the delicious Teri Hatcher could not save him, and that's saying a lot. It's worse than you can possibly imagine... so much worse.
Oh well. I'm sure he's laughing himself to the bank... making more money an hour than I make in a year. I just continue to be dumbfounded that good shows Dead Like Me and Wonderfalls keep getting cancelled so we can put shit like Tony Danza on the air. WTF?!?