Chicago is a great city. I love Chicago, honest I do. Search for "Chicago" on this blog and you'll see that I have nothing but good things to say about "The Windy City" whenever I visit. But O'Hare International Airport sucks ass. It's a big mess, sure, but the biggest problem? NO WIRELESS INTERNET ACCESS!!! I mean, come on! Are they the only major airport left in America that doesn't provide wireless? Crazy. I need to talk with the mayor or something.
So now I get to sit here with nothing to do but watch some absurdly rude girl chew with her mouth open while talking with her mouth full on her mobile phone. Loudly. I can here her disgusting smacking all the way across the lobby, and I can't imagine how gross it must sound on the other end of that phone call.
Anyway, now that my job obligations are over, I get to go home for three glorious weeks. Three whole weeks to catch up on my work, unpack my suitcases, ride my motorcycle (please don't snow... please don't snow), and just r-e-l-a-x for a while. After that, I've got only three more trips (that I know of) left until January rolls around and then I'm back in Germany again (this time I need to look into visiting the BMW factory where my motorcycle was "born" - I've always wanted to do that).
... Time Passes ...
Gack! Now that I am home, I've changed my mind. It's COLD here! I want to go back to somplace like Cozumel, where it was warm...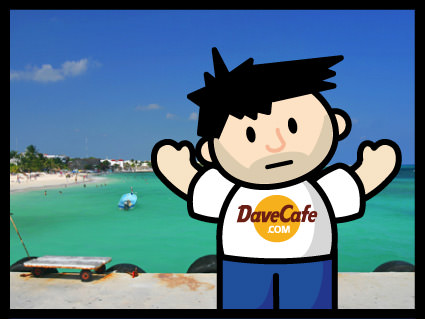 Of course, being able to ride my motorcycle year-round is also a bonus.