As if it weren't enough that Miyazaki's Howl's Moving Castle is coming... Ain't it Cool reports that Katsuhiro Otomo's first feature-length film since his masterpiece Akira is finally nearing completion: Steamboy! As you would expect, it looks absolutely amazing, and I have no idea how I am going to be able to wait for it to appear here in the States once I saw the brilliant images they have up at Monsters & Critics...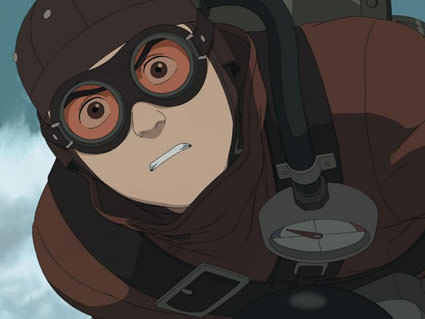 The film takes place in kind of an "alternate universe" version of Victorian London, which I'm sure will look stunning. It's supposed to be a much more "family-friendly" film than Akira, but fans of Otomo's ability to blow stuff up should not be disappointed. Here we see the Tower Bridge taking quite a hit...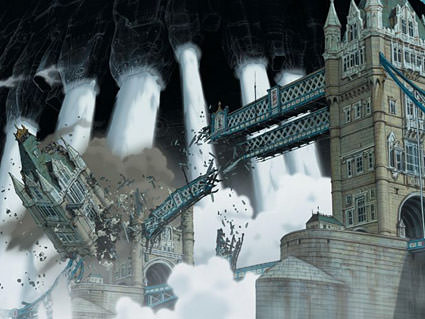 Otomo packs so much into every frame of his films that it is imperative to see them on the big screen in a really good theater. Since there are only a handful of theaters in the States I consider to be "really good," I wonder where I will end up flying to in order to see it? Now if only Otomo would adapt his excellent manga "Domu: A Child's Dream" into anime.