Security: The big news in travel this week is the impending "update" to airport security, which allows TSA screeners to more thoroughly pat-down people with suspicious bulges in their clothing. To alleviate fears about possible misconduct, the TSA assures passengers that any pat-downs will be performed by screeners of the same sex. That's terrific, because having the "suspicious bulge" in my crotch patted down by another guy while the entire airport watches makes me feel so much safer about flying.
20/20: Lucky us! Barbara Walters has an exclusive interview with child-raping piece of shit Mary Kay LeTourneau this Friday on 20/20! I hope I can overcome my compulsion to watch. Can somebody remind me again why it is that she isn't still in jail?
Incredible: Yet another trailer for The Incredibles is out. I can't possibly express how badly I want to see this film, which looks like it just might be the best thing Pixar's done yet. Having Samuel L. Jackson as a super-hero doesn't hurt, but having Brad Bird (of Iron Giant fame) writing and directing is the movie's biggest asset.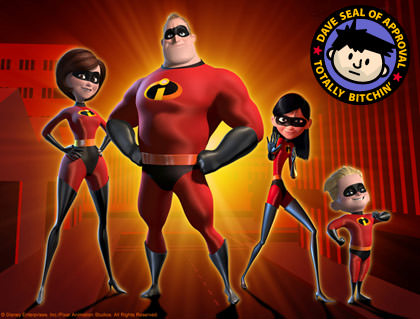 Stonebridge: The number of blog visitors I am getting because of the ass-hats at Stonebridge Life Insurance continues to grow. It would seem these idiots are still harassing people with their never-ending telemarketing calls. Tired of the constant hang-ups, victims are entering the phone number from Caller-ID into Google and getting my blog entries bitching about it here and here. Pathetic. At what point is the FCC going to step in and bitch-slap Stonebridge Life for this abuse?
Miami: The ads for the season opener of CSI: Miami are saying that "one won't survive." Is it too much to hope that David Caruso's character is the one to die? I would actually watch the show if he weren't on it because I like Emily Proctor. Why not put her in charge?
Emmy: For the most part, I think the Emmys completely suck. Rarely does the person or series most deserving of the honor ever win... heck, most of the time they aren't even nominated. Where is Wonderfalls? Dead Like Me? Angel? And sure Scrubs was nominated for best writing (and lost) but it deserved so much more, because it is easily the funniest sitcom running right now. And don't even get me started about Sharon Stone winning over Betty White for best guest appearance. Still, a few nice things happened: Drea de Matteo, The Daily Show, and James Spader all deserved those wins.