We're in the middle of a heat-wave here, regularly topping 100 degrees Fahrenheit. Compounding our misery is the fact that the nearby canyons are on fire, filling the sky with smoke and blotting out the sun. When I woke this morning, all I could see was a bright red spot in a world of gray... you couldn't see any of the hills and mountains that surround us.
As of this afternoon, the fires are only 25% contained. One firefighter has been killed in a helicopter crash. The fires are spreading further into the canyons that are bone-dry. It's not a pretty picture.
Still, some things are getting better. Yesterday these hills were covered in flames now, thanks to the efforts of some very brave people, they're just smoldering...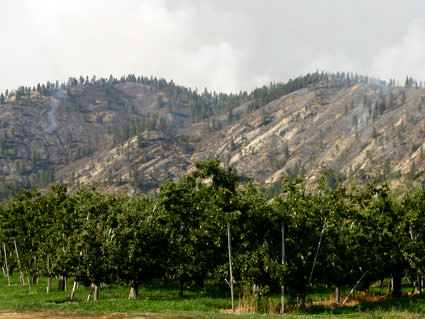 Fortunately, no major structures have been lost yet. I can only hope that no more lives are lost as well.
So now we wait and thirst for rain.