Back again to Salt Lake City. Today I managed to squeeze in an hour in-between jobs so I could visit Temple Square and play around with my new wide-angle lens for a while. Having such a lens certainly makes it easy to fit large structures in the frame. Unfortunately, I forgot my polarizing filter back at the hotel, so stray light on a bright day like today has a tendency to wash things out somewhat. Playing with curves in Photoshop helped to get a bit of the contrast back...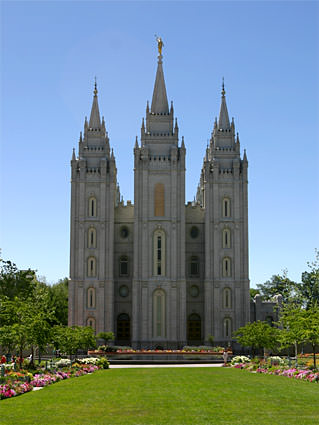 My previous photos of the Assembly Hall barely managed to fit the building in the shot, but now I have the option of adding a little scenery around it to better place the structure in context. The building itself is a beautiful example of gothic architecture, so it's a bit of a shame that it's obstructed by so many trees, but it does make for a peaceful setting...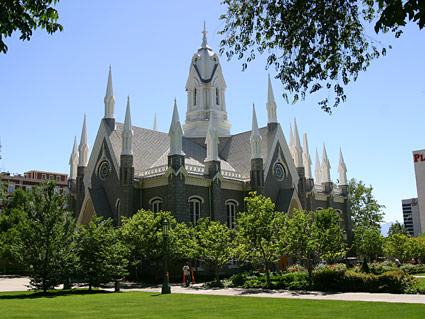 Unfortunately, the lens does have a few pitfalls... shooting really wide causes some freaky distortion (especially at the corners), and there seems to be a bit of a lens flare problem that creeps in from time to time (even when the included lens hood is attached). I suppose you could look at the bright side and consider that you can use these "features" to your advantage and get some interesting shots out of it...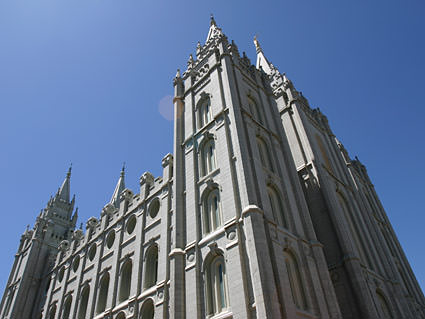 I can't wait to head south this weekend, because I'd imagine this lens will do astoundingly well with the scenery there!