After my work had finished in Salt Lake City, I rented a car and took a 4 hour drive south to the city of Moab, which is famous for its spectacular location among three parks that contain some of the most beautiful scenery you will ever find: Arches National Park, which preserves numerous naturally occurring archways that have been eroded into their present shape over millions of years. Dead Horse Point State Park, with one of the most incredible scenic vistas I have ever beheld... rivaling even the Grand Canyon. And Canyonlands National Park, which picks up where Dead Horse Point leaves off, a features even more spectacular scenic overlooks.
If you are a photographer, the entire area is a dream come true! Just a few shots from yesterday and today...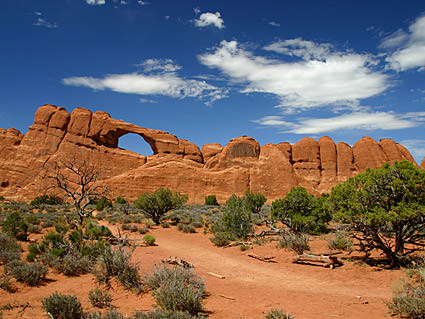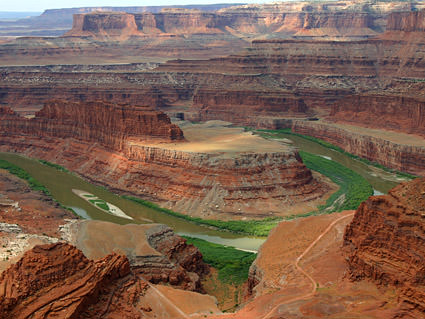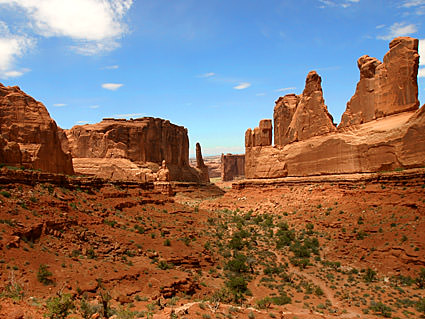 Boy, having a wide-angle lens and a polarizing filter came in handy this trip!
And, lastly, before I forget... for anybody visiting the area, a company called "Canyonlands by Night & Day" gets my highest possible recommendation if you are looking for excursions into the beautiful countryside. I took both their "Land Before Time" 4-wheel drive tour and their "Where the Wild River Runs" jet boat tour and found them to be exemplary in every respect. When visiting these kinds of places, it's often difficult to know which company to choose, because there are so many and all of them advertise being "the best" (and sometimes end up being complete crap) but I got very, very lucky in finding this one. My only regret since I got here is that I don't have more time so I can sample some of the other adventures they offer (or do the two I've already done all over again).