The wonderful thing about having a digital camera is that there's no film to waste, so you can shoot absolutely everything and sort it all out later. Usually, I keep only a quarter of the shots (or less) that I take and trash the rest. But Southern Utah is proving to be an exception. I took 552 shots in Moab and kept 170, which is about a third. I guess having a good subject gives you a better ratio of keepers.
Today, after a long drive to the other side of the state, I stood in awe of the miracle that is Bryce Canyon National Park and shot 232 photos in under 4 hours. Now that I sit here looking through them, I can only find 17 shots to toss out. Sure many of them look the same but, thanks to a lucky break, there was a layer of clouds out today that caused nifty tricks with the light... so it seems everything I shot turned out amazing. I mean, how in the heck can I possibly delete cool stuff like this: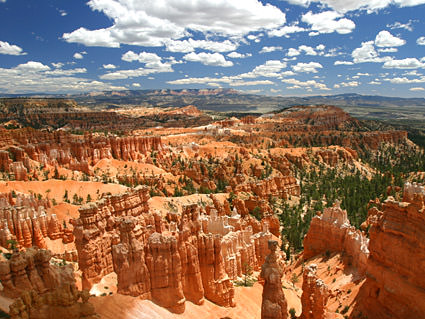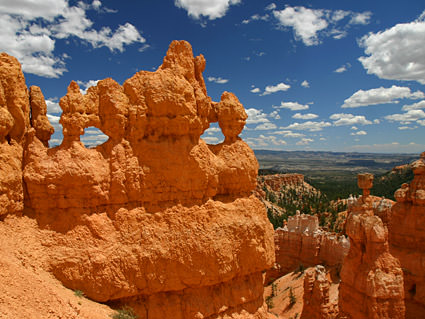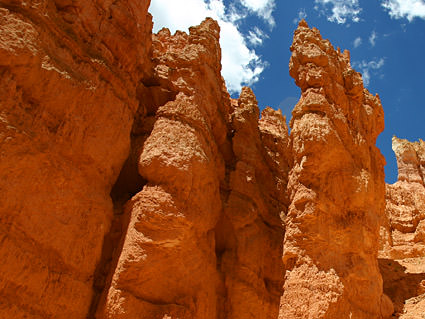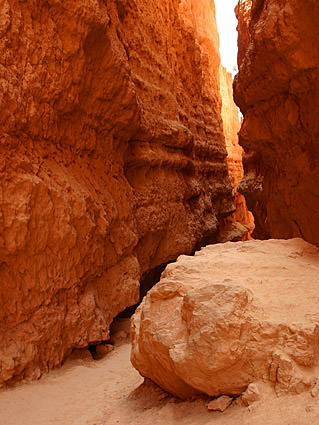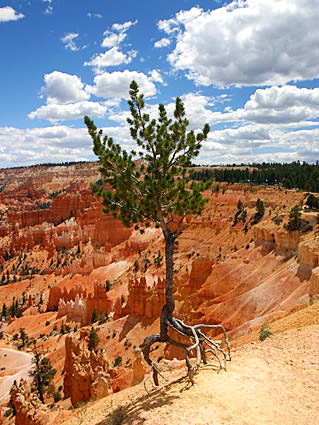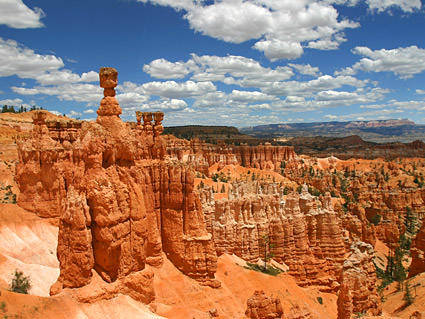 Obviously I can't. Every blasted one of them looks like a bloody postcard. I have found a photographer's Nirvana.