Why is it so hard to find a store that sells Yoo-Hoo anymore? I mean, I just don't get it. It's chocolate milk which doesn't require refrigeration... that's pretty much magic in a freakin' bottle... so you would think that all stores would carry it. And why in the hell isn't everybody drinking it? Yoo-Hoo tastes awesome. Yoo-Hoo is cool. Yoo-Hoo sponsors motorcycle racing, which kicks ass...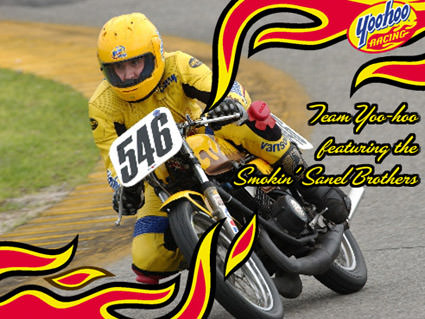 Yoo-Hoo is endorsed by The Simpsons. Yes, Bart Simpson drinks Yoo-Hoo...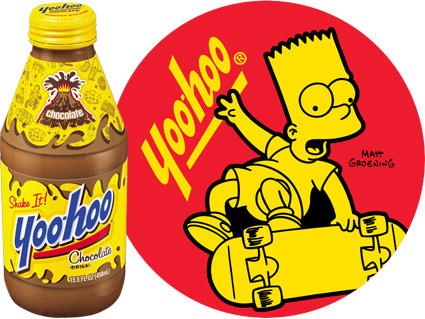 And if Bart Simpson isn't bad-ass enough for you, Jesse James drinks Yoo-Hoo...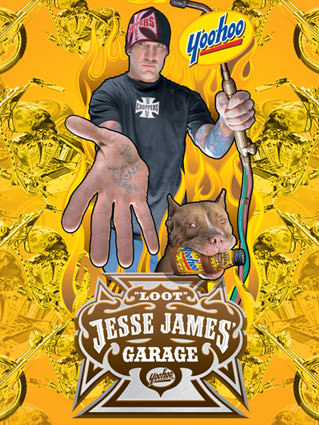 Forget about Jesse James... Jesse James' DOG drinks Yoo-Hoo. Why in the hell can a dog get Yoo-Hoo, but I can't find it? This sucks ass. I need to move to a real city. Yoo-hoo rules the earth!