While I think the entire concept of "Theme Thursday" is cool... my favorite themes are always those that you don't have to plan. It's spontaneous and perhaps even enlightening. That being said, I have to say that this week is one of my favorites: eye-catcher. Nifty! My plan is to stop typing right now, walk out the front door of my office, then shoot the first three things that catch my eye. Three shots only with no do-overs. Back in a sec...

The minute I stepped out the door, something caught my eye immediately...
I've worked here for over 20 years and have never noticed how the railroad building across the street has one green window. Just one. I don't think I will ever not notice it again, as it is directly facing me every time I leave. The fact that I somehow managed to capture a bird in flight on my first of only three photos just makes this the coolest Theme Thursday ever.
And, for number two... well, duh...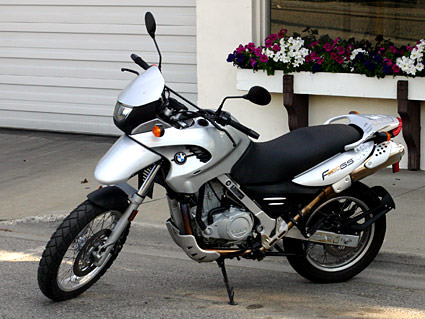 After somehow managing to tear myself away from looking at my motorcycle, my eye caught a vivid patch of green illuminated by the sun against a blue sky...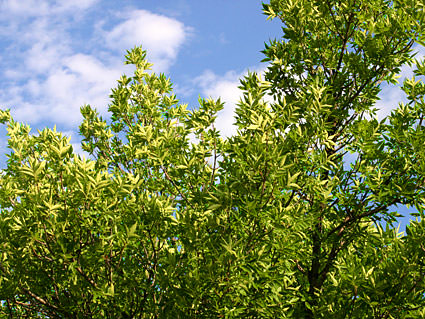 No, not the best shot ever... but it is a bit of an eye-catcher. I'd like to pop on a polarizing filter, run outside, and shoot this one again, but that would be cheating. Sometimes it's fun to follow rules (especially when you set them for yourself).