Well, I spent $40 and somehow ended up with a total of $218.04, so I am guessing that I must have won, though I have no idea how I won. The "slots" here are pretty lame... as in that they are not actually "slots" at all. They are BINGO machines. All the spinning wheel graphics are just for show, because whether you win or lose is based solely as to whether you "daub" your virtual "BINGO card" faster than other players. So, if you get a BINGO, the wheels come up with a winning combination. If you don't BINGO, you sit there and watch the wheels spin, knowing they won't display a win because you've already lost.
It's all pretty stupid, and not very entertaining. I'm guessing Las Vegas has nothing to worry about if this is their competition.
Fortunately, the Hard Rock Hotel & Casino of Hollywood, Florida does have a really nice pool area, so you can enjoy the place even if you don't like their crappy imitation slot machines...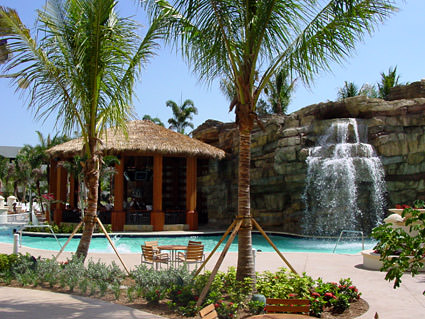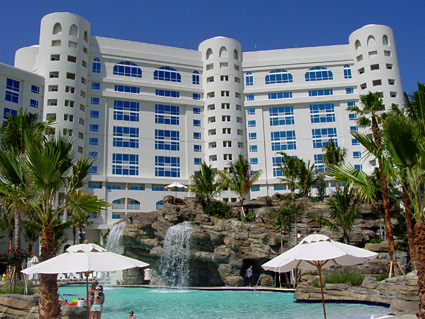 Today was a pretty boring day. Originally, I was here to work, but that got cancelled... so now I am just killing time until I'm off to Tampa tomorrow. Tough life, I know.