I've been doing nothing but working and traveling for the past week, so I was ready to give up on finding time for a Theme Thursday shot this time around. But then, as I was driving back from Seattle this morning, I was thinking to myself how much more interesting the drive would be on my motorcycle because the road over Stevens Pass is nice and twisted. Nothing is more fun on a motorcycle than racing through the "twisties!"

Then, when I started looking around, I noticed that many of the trees have limbs that are all broken and twisted. I guess the heavy winter snows take their toll over the years.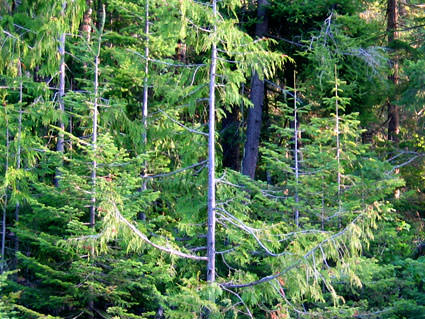 It's not easy being green. Evergreen, that is!