For years I have avoided Delta Airlines like the plague because I've heard so many horror stories about traveling with them. Well, since my regular ride Northwest Airlines doesn't have a direct flight to Salt Lake City, I decided to bite the bullet and give Delta a try. Much to my surprise and happiness, flying Delta has been a first rate experience, and I would absolutely do it again!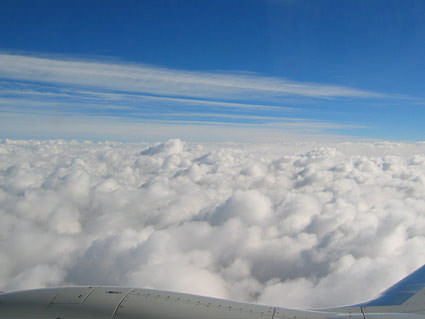 My favorite part of the entire Delta trip was the massive amount of information you get from them... both on the ground and in the air. While waiting at the gate, they are constantly updating information on video screens showing how many people have checked in, what the status is for standby passengers, how many seats are available for First Class upgrade, and current ETD and ETA changes. You are never left wondering what is going on (which happens a lot with every other airline I fly, especially Horizon Air, which is a black-hole for information).
Once you are in the air, EVEN ON A SHORT 2-HOUR FLIGHT, there are video monitors that are forever displaying fun stuff like trivia questions, television shows, ETA and ETD, and nifty nonsense like air speed, outside temperature and the rest.. I like the map of the travel route best (Northwest does the map thing too, but they only bother for long international flights). It sure helps kill time on a flight if you forgot to bring a book or magazine!
The fact that everything went so well, AND that Delta is a mileage partner with Northwest makes me very happy to know that I have other options in my travel planning.