Salt Lake City is an interesting place to me as it's one of those rare major cities where I simply don't know anybody. Unlike L.A. or New York or Chicago or London or Tokyo... or whatever... I have no friends in the area. I guess it's simply because I don't get here very often (which is bizarre, because it is the closest Hard Rock Cafe to where I live: 3 hours by plane, 12 hours by car). Oh well, it's nice to just kick back, watch a movie, and be alone for a while.
Northwest Airlines doesn't have a direct Seattle-Salt Lake City route (this is Delta territory!) so I took a quick 2-hour Sky West flight on a very small plane. It's kind of a boring trip but, once when looking out the window, I did see PacMan!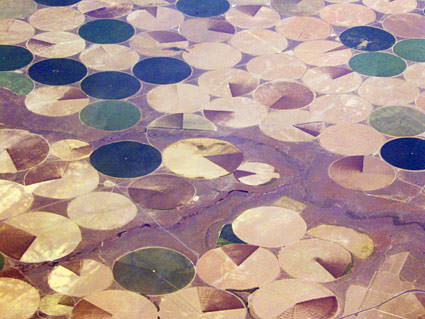 There are actually a lot of PacMen down there, but the one in the middle has an eye on him which was kind of nifty. After a while, I noticed a lot of cool patterns that I thought would make great "modern art" with a little help from Photoshop.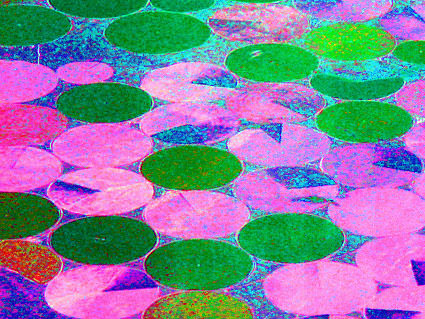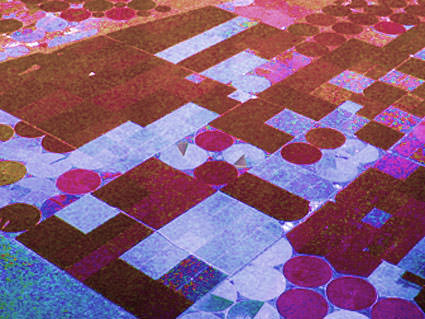 "Lilly Pads," "Circuit Board, " and "Pink Polka Dot Infusion."