After a week over in Seattle undergoing repairs, my motorcycle finally arrived home yesterday afternoon... just in time for Theme Thursday! You may be asking "what does Dave's motorcycle have to do with this week's theme of sports?" Glad you asked! But, in order to understand how it all relates, you have to: 1) Know where I live. 2) Know a little bit about the types of motorcycles out there. And 3) Speak German. For the uninitiated, here is a Theme Thursday primer...
I live in the outback wilds of Central Washington State. Here I am surrounded by the majestic Cascade Mountain Range on one side, and the open plains of the Columbia River Basin on the other. So when I decided to purchase a new motorcycle, I wanted to find one that would let me take advantage of both the open road and mountain trails (the map below was taken from the really cool Color Landform Atlas of the USA.
There are several types of motorcycles: Standards, Cruisers, Sportbikes, Touring, Sport Touring, and Dual Sport. Anyway, the type of motorcycle that fits my needs perfectly is the "Dual Sport" which is at home both on the road and in the rough. Once I started looking into the category, it didn't take long for me to decide that I wanted a BMW F650-GS, and that leads us to my Theme Thursday entry...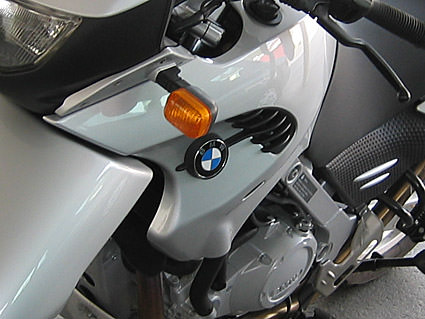 And now for the bonus round... what does the "GS" stand for in the "F650-GS"??
It is an abbreviation for "Gelände/Strasse" which is German for "Terrain/Street" or yet another way of designating it as a Dual Sport motorcycle. See? This is a Theme Thursday entry after all!