Meagan got excited by me using her scripts and ideas to take photographs with my web cam, and forwarded an interesting script that photographs you at regular intervals while you work. From her notes:
... I always take a quick look through the thumbnails and pull the shots with my eyes closed or I'm doing something embarrassing.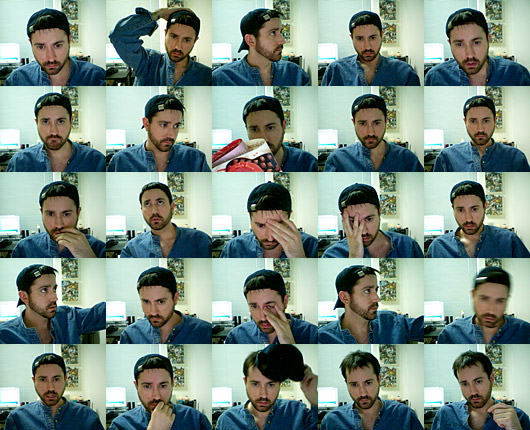 Uhhh... problem is that I am really tired, so I have my eyes closed or am doing something embarrassing in almost every shot (or they are blurry because of movement). Oh well. I never realized that I moved around so much while staring at a computer screen for hours-on-end each day.