After 2-1/2 hours on the speedy Shinkansen (bullet train) from Tokyo to Osaka I met up with a fellow Hard Rock Cafe fan, Kimono-san, at the new Hard Rock Cafe Osaka Universal Studios (quite a mouthful!). It's a rather impressive dual-level property directly opposite the main entrance to the park. Though smaller in size, I do like it better than the HRC Universal in California, as it seems to have a bit more personality.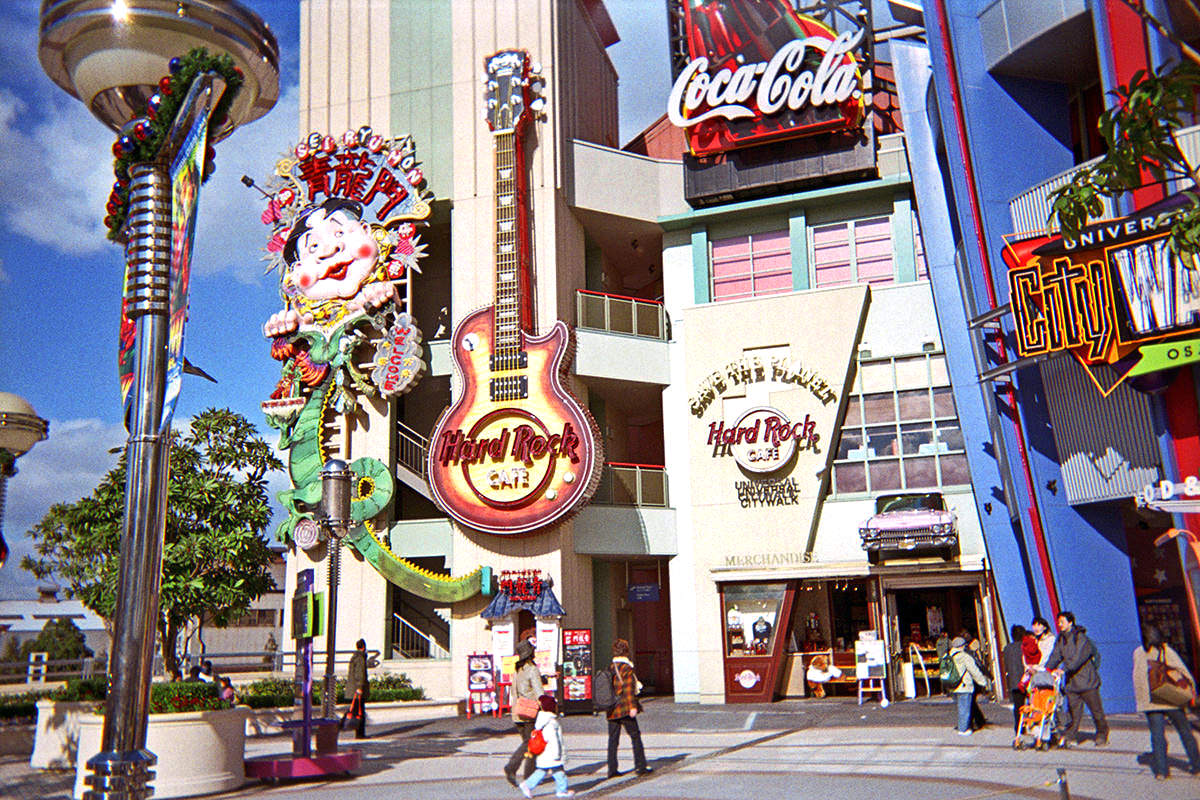 After a great lunch, we headed to the new cafe in downtown Osaka. It has been a very long time since I had been to the first cafe here, so I can't really say if this new one is any better than the original. I can say that it's a great addition to the chain. Kimono-san tells me that the building used to be a bank. And, sure enough, you can see in the back of the cafe where the bank vault used to be. As an homage to its origins, they've put some bars at the "vault bar" entrance, which is a clever touch.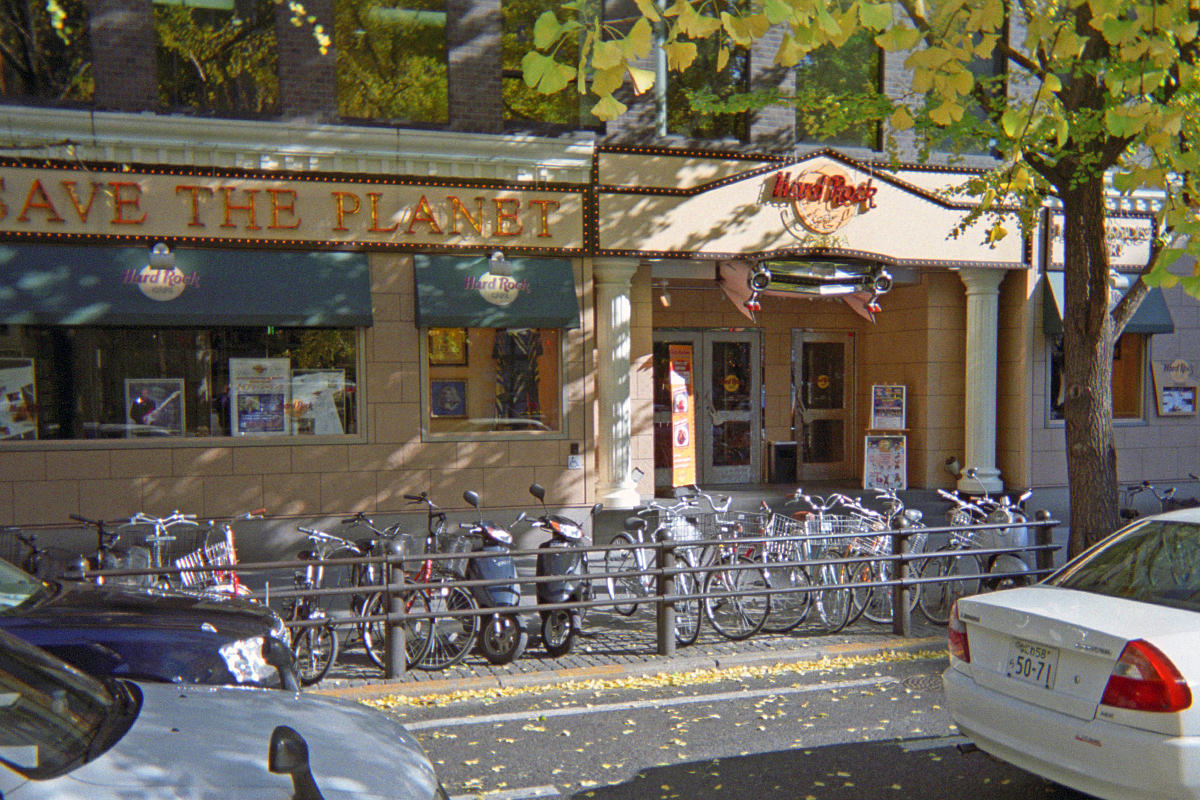 As usual for Japanese cafes, the service is perfect and the staff works very hard to make sure you have the best possible visit. When I got back to Tokyo, I decided to make it a "Hard Rock Day" by going to the Roppongi cafe for dinner (which was also excellent).