The front of the Hard Rock Seoul has the Hard Rock Cafe motto "Love All, Serve All" emblazoned in big letters above the door... but it turns out this is a crock of shit. First of all, they do not open weekdays for lunch... you can only eat there from 5pm until 10:30pm... a pitiful 5-1/2 hour window. Second of all, the cafe seems to regularly close down for "special functions," meaning that even if you happen to get there at 5:00, there is absolutely no guarantee you can get in.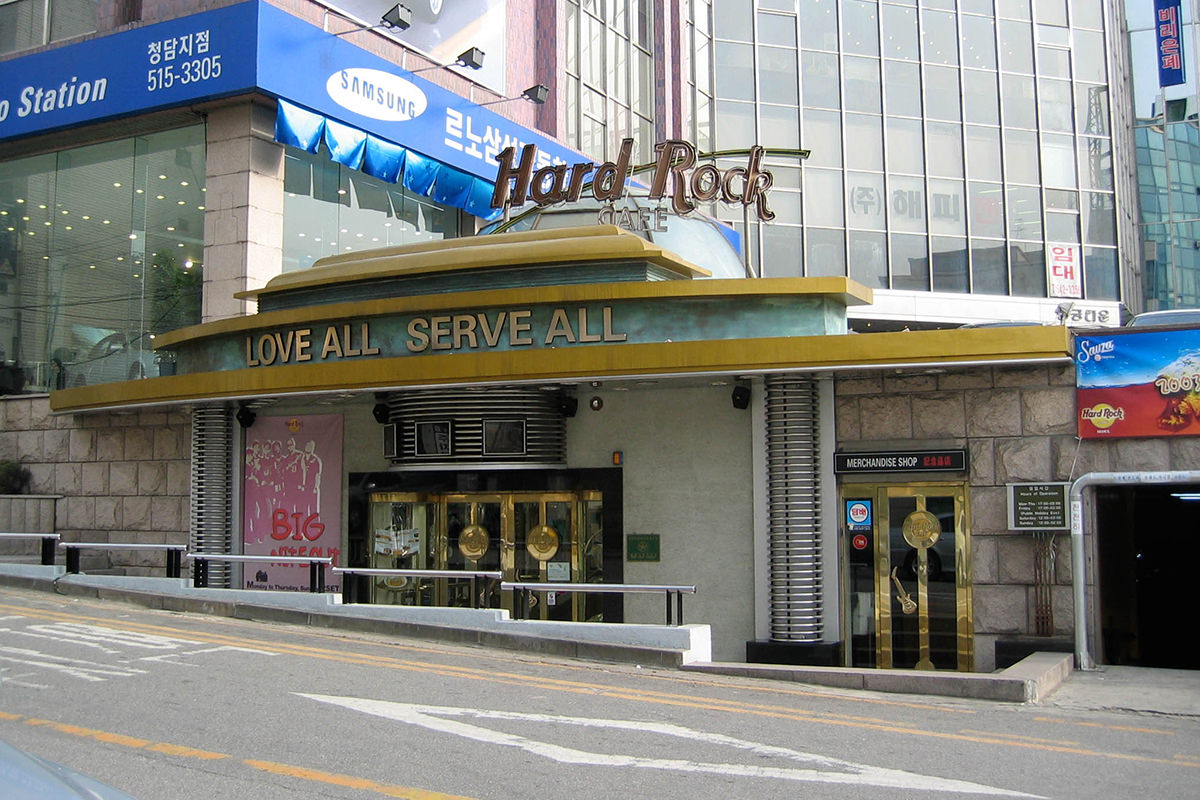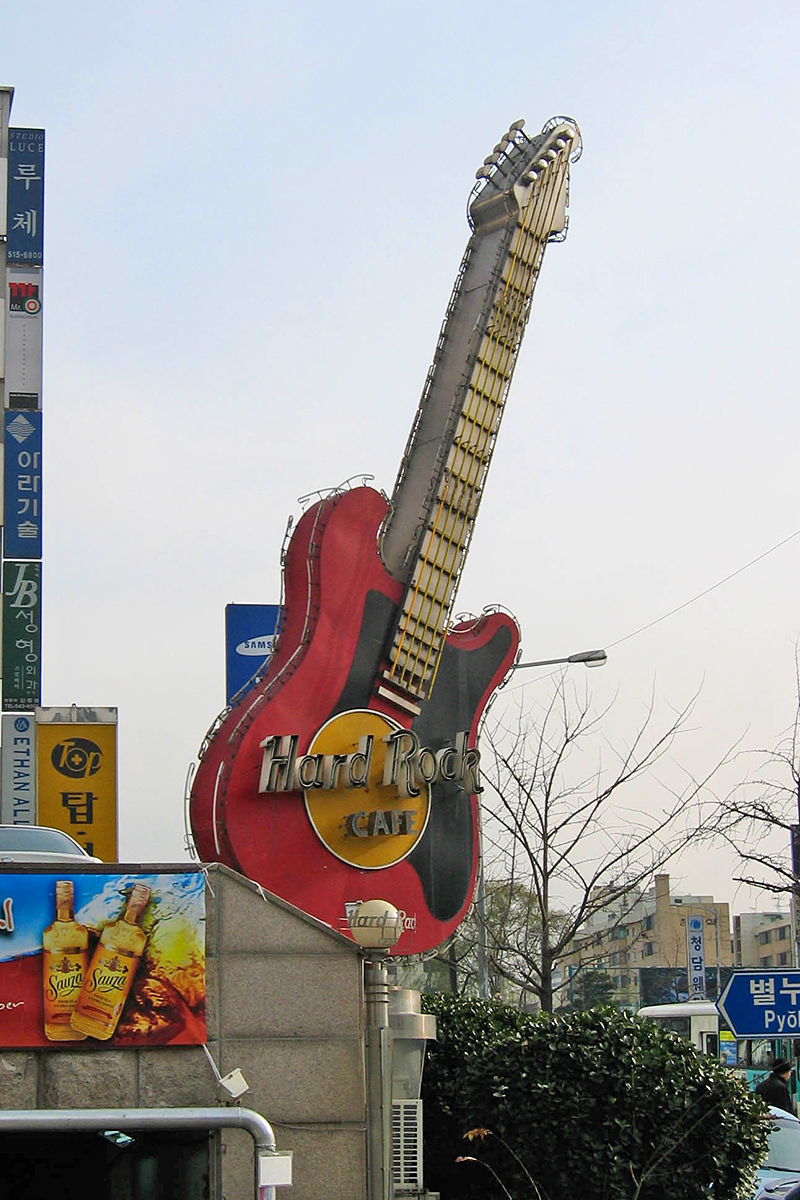 So I show up at 5:00 and of course, there is a "special function" from 7 to closing... luckily I got their early enough to have dinner, right? Wrong! They don't want to open the kitchen for a measly two hours, so all I could do was snap a few photos and then have dinner at TGI-Fridays down the street.
I suppose this means that the Hard Rock Seoul's actual motto is "Love All, Serve You Only if We Can't Whore Out the Restaurant for a Special Event." Given that Hard Rock Cafes are destinations sought out by tourists, collectors, and the like, I find it incredibly stupid that they should be allowed to close down the entire restaurant like this. When you are granted a license for a HRC franchise, you should be required to maintain consistent operating hours... if you want to host private functions, then build a separate room that can be closed off for that purpose (like most other cafes do).
So, while Seoul appears to have a nice cafe and would seem to have a friendly staff, I still think that it sucks ass because of the lame hours of operation that are not actually guaranteed to be hours of operation. When I come back to Seoul, I wonder if I'll even bother to try again?