After a l-o-n-g four hour drive out of New Orleans, I finally reached Philadelphia, Mississippi which is listed as the home of the Hard Rock Beach Club in Choctaw"] on the official Hard Rock web site. As it turns out, this is not quite true. The property is not in Philadelphia, but part of the ever-growing Pearl River Casino Resort on the nearby Mississippi Band of Choctaw Indians Reservation. If you don't know where you are going, there are no signs to really help you out, and not much to lead you to it. Since it was dark and there were no signs, I got a bit lost, but eventually found the Beach Club Cafe on Highway 16 (though I took the photo below the next morning)...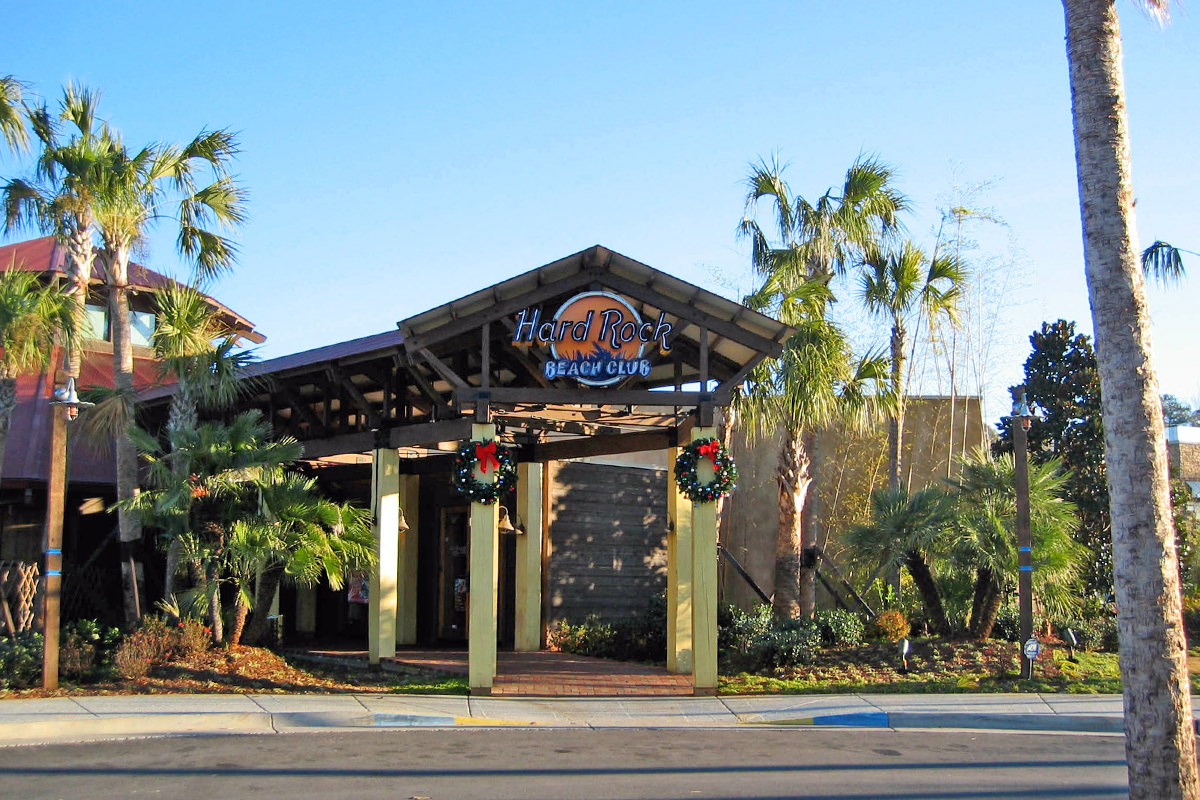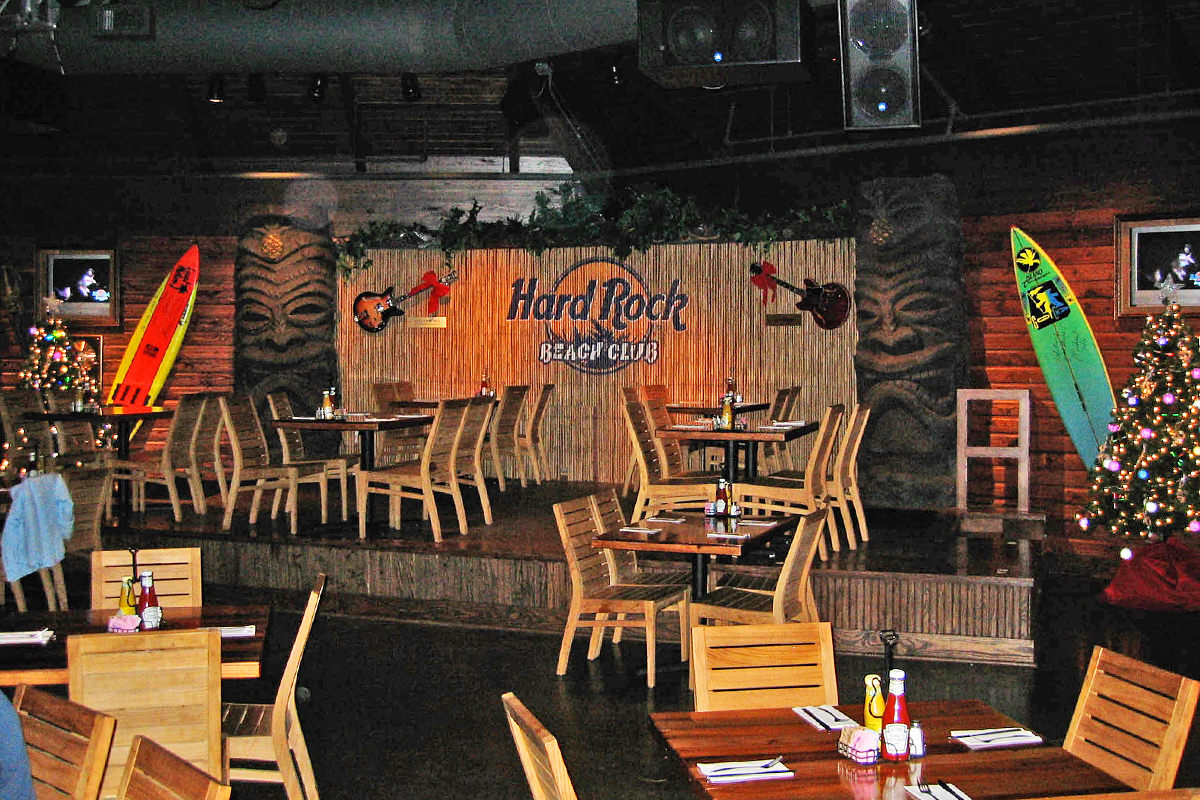 While not even close to the magical extravagance of the Bali Hotel & Beach Club, this is still a pretty cool property. There's a heated pool for year-round enjoyment, a sandy volleyball court, and a really great tiki-themed cafe with a staff that was psyched to have visitors during the slow off-season. Is it worth a four-hour drive? I'm not so sure... certainly it could be if you wanted to gamble at the reservation casino or play at the water park. On its own, however, it could use a Hard Rock Hotel, Hard Rock Casino, or some other Hard Rock-type venue to make it truly worth the trip.
UPDATE: Unfortunately, the Hard Rock Beach Club Choctaw was closed in January 2005.