Maybe its because I've been here a number of times before, or perhaps I was Japanese in a past life or something... because every time I come back to Tokyo, I feel very much at home. Within minutes of arriving at my regular hotel in Akasaka, I was running off to see what's new in the area.
The first thing I noticed while on the limousine bus ride in from Narita, was that there is a BMW Motorcycle dealership just around the corner from Tameike-Sanno station (exit 9), so that was my first stop. It's a nicely appointed shop with a good selection of models (including a blue version of my beautiful F650-GS!), and about a dozen bikes in stock. Due to the insane Tokyo traffic, motorcycles are everywhere, and it's nice to know that pricey BMW motorcycles can make a home here given the massive number of Japanese bikes on the street.
Next I'm off to the very, very cool Apple Store Tokyo. Surprisingly, this store is not located in Akihabara, which is the electronics and computer district. It is instead located in Ginza, which is the high-fashion district. This makes it very clear that Apple is positioning Macs and iPods here not as electronic gizmos, but as fashion accessories that compliment your lifestyle. Given the high cost of real estate in the Ginza, I shudder to think how expensive this store must have been.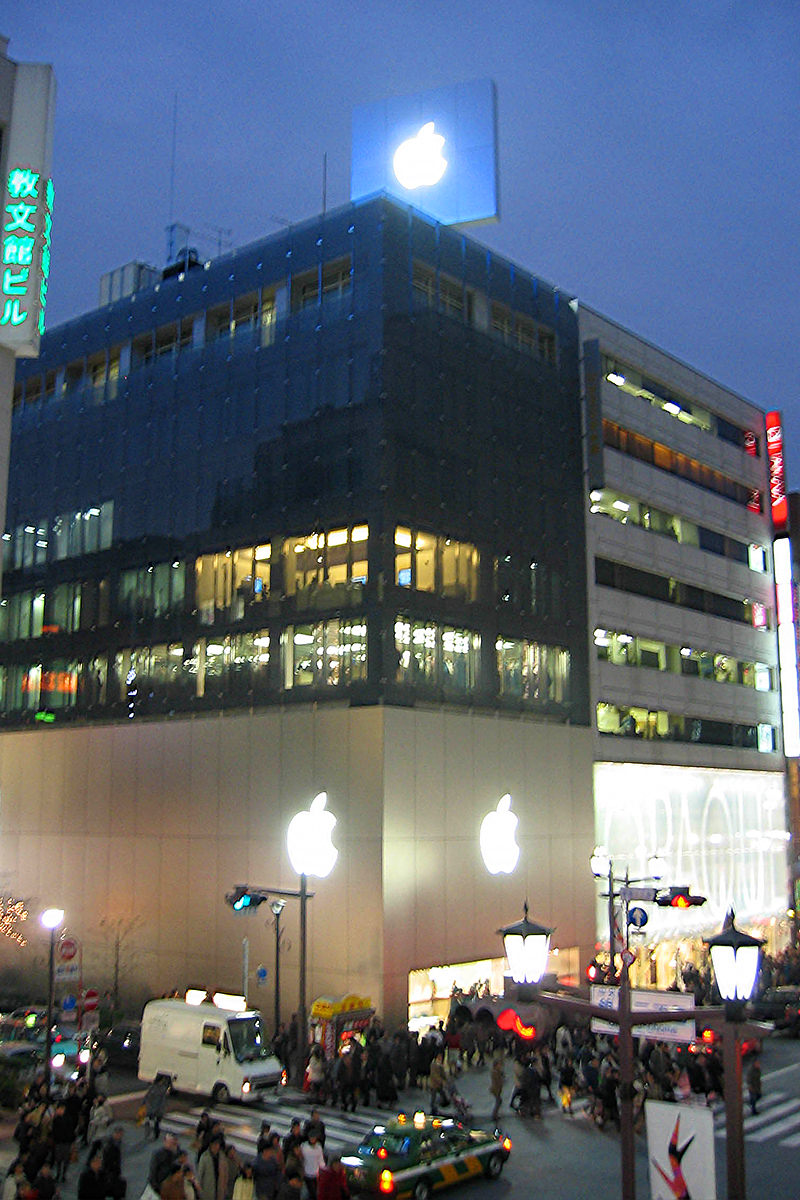 When I arrived, the store was jam-packed... apparently Japan doesn't have the fire codes we have in the States! The first floor is computers, the second is digital lifestyle apps and the Genius Bar, the third is a cool presentation theater, the fourth is software and accessories with an internet Bar, and the fifth is a training center (which you can only see if you pay for one of Apple's hands-on classes). All the floors are connected via two nifty glass elevators at the back of the store, for which there was quite a line-up to access.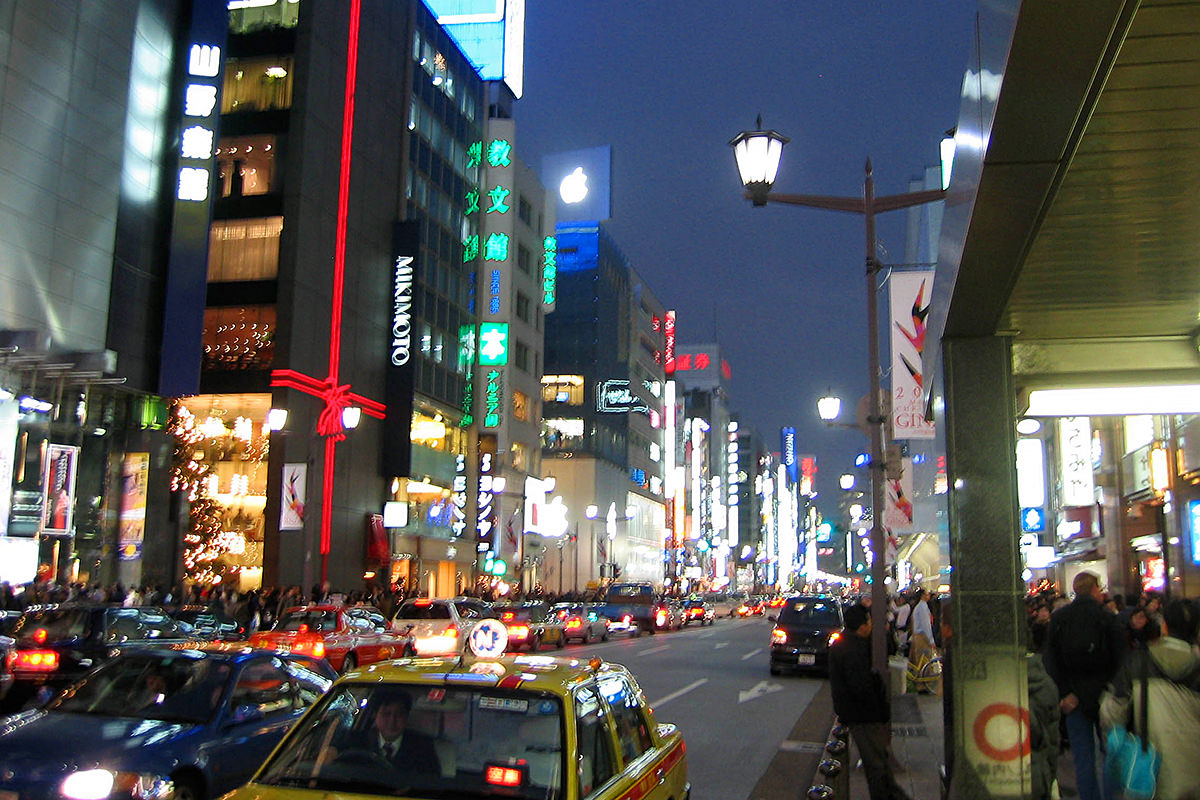 In the above shot, you can see how the huge rotating Apple sign at the top makes the building stand out, even when you're down the street. Compared to some of the key stores in the US (like L.A.'s Galleria and New York's Soho stores), this is not a very big property. But for Japan, it's monster-sized, and easily one of the most impressive shopping experiences in the entire city. The wide-open spaces and minimalist decor is almost unheard of in space-impaired Tokyo, but since every available square foot is packed with people, I suppose it's probably a good thing. I really, really hope that the store's instant popularity translates into brisk sales, because this is a flagship Apple Store that deserves every success.
And then I was off to explore Ginza, a part of the city I can only afford to look at...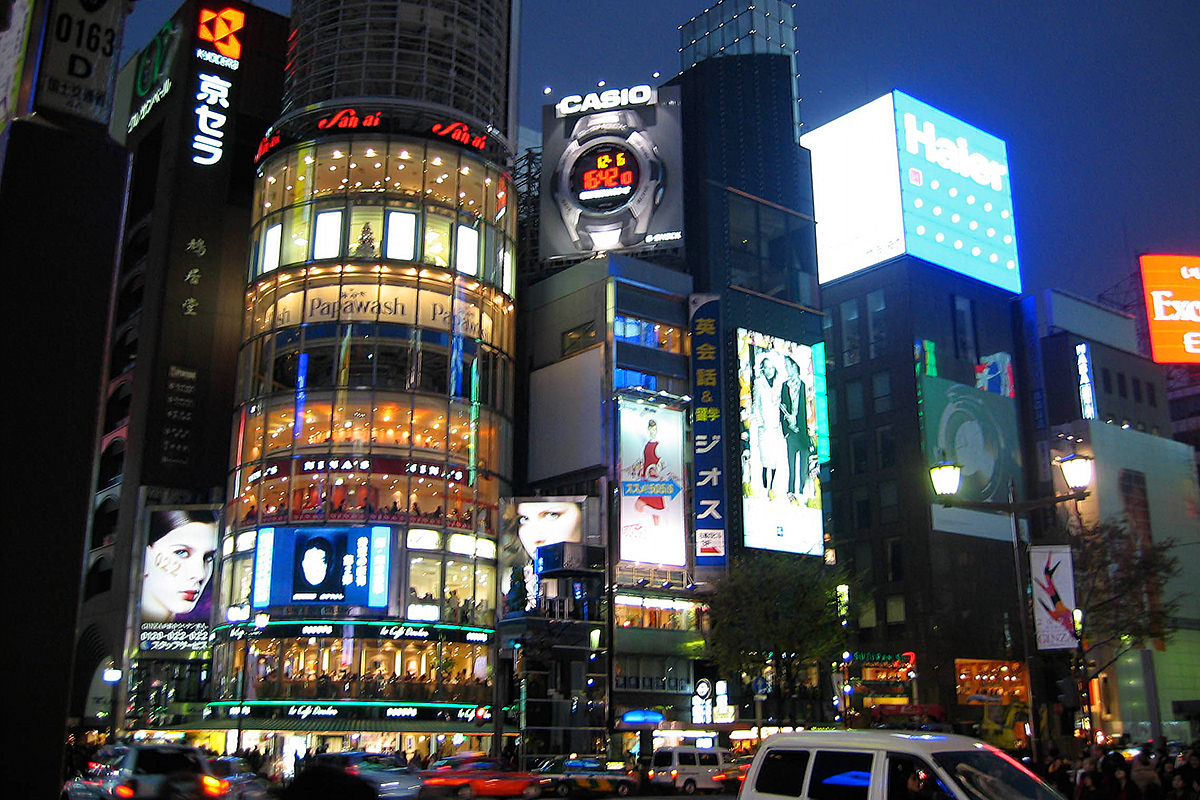 But probably not even that.