Here's a checklist of all the Hallmark original romance movies from 2021 along with my comments on those I've seen.
Special movies of note are marked Favorite, Good, Okay, and BAD.
Hallmark Channel Originals 2022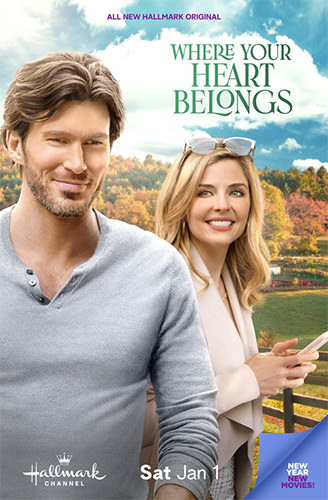 ✓ Where Your Heart Belongs (New Year New Me • Jen Lilley and Christopher Russell • January 8, 2022)
Jen Lilley heads home to Sweet Grove (blergh) with her best friend to plan the best friend's wedding that's been moved up nine months. Once they arrive in town, the best friend drops the bomb that she's enlisted her cousin to help Jen Lilley. And of course they have a past together, because God forbid Hallmark start the year out with something fresh. It's like, okay, this movie is perfectly fine. Jen Lilley and Christopher Russell have decent chemistry, the scenery is nice, and the dialogue isn't awful. But yet another wedding planning movie that happens in a time crunch where the planner goes back to her small hometown where she gets help from an old flame with the wedding planning?YET ANOTHER ONE? And of course she's staying at her dad's maple syrup farm (where the ex-flame works... and did I mention that he's ALSO the best man in the wedding?) which is going to be foreclosed on because he's old and set in his ways. Lord, people joke all the time about Hallmark movies having the same plot over and over, but this is getting stupid.

✓ The Wedding Veil (Lacey Chabert and Kevin McGarry • January 8, 2022)
If I wasn't hopelessly addicted to an art conservator/restorer on YouTube, I'd probably be able to overlook the glaring idiocy about a painting getting restored. But Kevin McGarry's Boston accent cannot be overlooked. It's there... it's not there... it's subtle... it's hilariously in your face... I just don't get why he'd even felt the need. Anyway... this is the first in a trilogy of interlocking movies about a magical wedding veil that is shared between three friends when they find it in San Francisco. In this one Lacey Chabert buys the veil which, legend have it, will gift whomever possesses it true love. Enter a wealthy philanthropist (and fellow Bostonian) who really hits it off with her... UNTIL he spots her with the veil at the hotel lobby and thinks she's engaged! OH NOES! And they carry out this whole "mistaken assumption" storyline for over half the movie. =eyeroll= This would have actually been a pretty good flick if they had been smarter about it. It stars Lacey Chabret, after all. And I really liked the idea of connecting three movies. But hopefully the two that follow are a bit smarter than this one.

The Perfect Pairing (New Year New Me • Nazneen Contractor and Brennan Elliott • January 16, 2022)
Haven't Seen Yet.

Don't Forget I Love You (New Year New Me • Emilie Ullerup and Clayton James • January 22, 2022)
Haven't Seen Yet.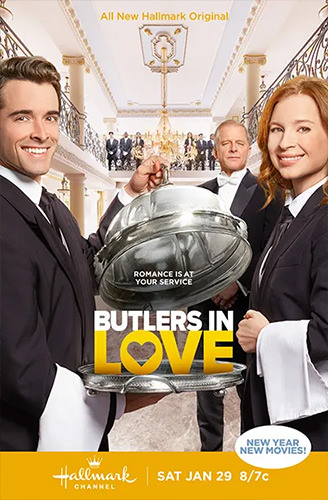 Butlers in Love (New Year New Me • Stacey Farber and Corey Cott • January 29, 2022)
Haven't Seen Yet.

The Wedding Veil Unveiled (Loveuary • Autumn Reeser and Paolo Bernardini • February 12, 2022)
Haven't Seen Yet.

The Wedding Veil Legacy (Loveuary • Alison Sweeney and Victor Webster • February 19, 2022)
Haven't Seen Yet.

Welcome to Mama's (Loveuary • Melanie Scrofano and Daniel di Tomasso • February 19, 2022)
Haven't Seen Yet.