Here's a checklist of all the Hallmark original romance movies from 2021 along with my comments on those I've seen.
Special movies of note are marked Favorite, Good, Okay, and BAD.
Hallmark Channel Originals 2021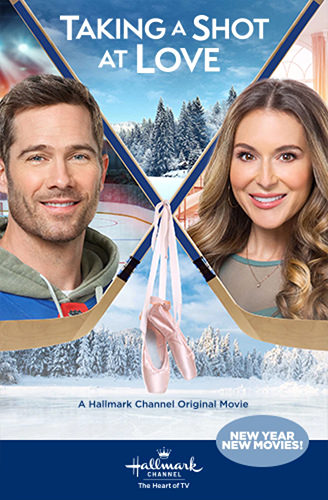 ✓ Taking a Shot at Love (Winterfest • Alexa PenaVega and Luke Macfarlane • January 2, 2021)
Oh noes! Luke Macfarlane is a hockey player with an injury! Oh noes! Alexa PenaVega is a ballet teacher with diminishing students and rising rent. Lucky for everybody, the ballet teacher is also an expert at helping athletes recovering from injury... but she hates it. HATES IT! But when you need money, you do what you gotta do. And so now she's training him. I hope they don't fall in love! This is a mediocre effort to start out the year because there's just not much there. Thin story. Even thinner chemistry. Oh well. At least it wasn't yet another "snowed-in-at-the-lodge-that's-going-to-be-closed" movies.

✓ Good A New Year's Resolution (Winterfest • Aimee Teegarden and Michael Rady • January 9, 2021)
I'm just going to say it... some actors can salvage a terrible movie and make it bearable to watch. Historically, Michael Rady is not one of those actors. But when he has a good story to work with? A good cast to play off of? He's one of my favorite Hallmark actors. This time he gets both. Aimee Teegarden is adorably sweet and the plot for A New Year's Resolution perfectly plays to his strengths. She's a television producer who keeps missing out in life, so she decides to say "yes" to every social invitation she receives for a month. While at a party she explains this to a marketing guy and likes him enough to slip her number into his pocket. This is something that happens a lot in Real Life, but I can't remember seeing it in a Hallmark movie (can't have the ladies being too forward!). From there on out it's a fairly original, funny, and realistic story (for Hallmark), which was a pleasant surprise. Kinda a missed opportunity to not have this be the first movie of the year.

✓ Two for the Win (Winterfest • Charlotte Sullivan and Trevor Donovan • January 16, 2021)
You've got to be kidding me. YOU HAVE GOT TO BE KIDDING ME. Look two movies above this. Replace skating with skiing, hockey with downhill, and Luke Macfarlane with Trevor Donovan. That's pretty much what this movie is. Competetive downhill skier has an injury. He recovers physically, but is having trouble mentally. He goes back home where he ends up getting trained by his old flame. It's like Hallmark isn't even trying to have unique stories. Now they're even copying movies within the same year! Or, in this case, within the same month. Lazy and sad.

✓ Favorite A Winter Getaway (Winterfest • Nazneen Contractor and Brooks Darnell • January 23, 2021)
It's not as if the whole "mistaken for a billionaire" trope hasn't been done before... but it doesn't usually happen with this kind of charm. All too often the "regular guy" who gets thrust into a world with a price tag way above his comfort zone plays it as if he's stupid. Like he couldn't possibly understand how "rich people stuff" works. And, in the beginning, I was afraid that was going to be the case (I mean, how long can you play with an airline seat before it becomes idiotic?)... but Brooks Darnell is fantastic. He's not stupid... he's just amazed by it all. And it's actually fun to watch. Combine that with his effortless chemistry with Nazneen Contractor, and this one was a treat. But anyway... she works for a personal concierge company for the rich and famous, and Brooks Darnell has been gifted an all-expenses paid skiing vacation to Banff under her care. She is puzzled because all the luxurious foods and experiences are lost on him... he'd rather have a cheeseburger than a six course meal. Ultimately this one ends exactly as you'd expect, but that's not necessarily a bad thing. It looks like Hallmark shot this movie and Snowkissed (below) in the same trip to Banff save resources, which is pretty darn smart. But a weird to have back-to-back Banff. Thankfully they are different enough in story and tone that it's not too weird. And we get some really beautiful scenery. Alas, the music is BLASTING OVER THE DAMN DIALOGUE AND YOU CAN BARELY HEAR THEM SPEAKING DURING THEIR BIG SCENE AT THE END! HOLY CRAP! DOES ANYBODY AT HALLMARK OVERSEE THIS?!??

✓ Good Snowkissed (Winterfest • Jen Lilley and Chris McNally • January 30, 2021)
Jen Lilley, whom I've enjoyed in way too many Hallmark movies plays a neurotic New York City writer who has to go to Banff, Canada to land an interview with a lifestyle guru she admires. Chris McNally plays the charmingly smart-assed co-owner of the B&B where Jen Lilley and her photographer sidekick are staying. But he's also a wannabe tour guide who is trying to make new business for his B&B by offering a service that other B&B's don't have. Problem is, he's really bad at it, and it's up to Jen Lilley to fix him. At first glance, this is a solid start. But, in reality, Jen Liley plays the character way too erratic and irritating, and I fail to understand why she couldn't have been more of a match for Chris McNally instead of having to come across as borderline psychotic. Heaven only knows she's capable of it! But the worst offense is that you have to believe that all four characters fall madly in love with each other when they barely know each other after three days. Jen Lilley does a 180° so outrageous that you are left seriously questioning her mental stability. And then there's the photography stupidity that Hallmark propogates over and over and over again. Jen Lilley's photographer friend character (that absolutely nobody bothered to make even remotely realistic) is a heinous joke. She's taking scenic photos and selfies with a telephoto zoom that's fully extended, which makes her look like an idiot. This (along with people drinking out of cups that have nothing in them) is a huge pet peeve of mine. JUST LOOK THROUGH THE DAMN CAMERA AND YOU'LL SEE THAT YOU'VE TOTALLY SCREWED UP! IS IT REALLY THAT HARD?!? What saves this from being merely "okay" to actually being "good" boils down to Chris McNally totally nailing his character... and the gorgeous Banff scenery. It's more than a little sad that they're wasted in what could have been something great, but that's the Hallmark crapshoot we always seem to endure.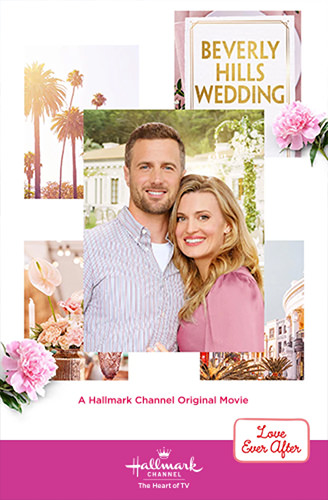 ✓ Beverly Hills Wedding (Love Ever After • Brooke D'Orsay and Brendan Penny • February 6, 2021)
Newly engaged couple on a budget turns to the bride's wedding photographer sister (and newly-minted maid of honor) for the planning. On a lark, she enters them in a contest for a fully-paid wedding in Beverly Hills... and wins it! Problem is that the photographer's ex-boyfriend is the groom's brother (and best man) which means they're going to be spending time together. This is going to be awkward because he ditched her in their small Oregon town in order to pursue his dreams in Seattle! Until it isn't awkward. At which time she realizes that the wedding she's planning for her sister isn't actually for her sister at all. Shocker, I know. This is a perfectly serviceable movie with a good cast and decent story. But that's about all it is... aside from the Beverly Hills location shoot and the fact that the wedding planner character has a husband... coming from notoriously homophobic Hallmark who shoots everything in Canada, this is kinda a big deal.

✓ Good Playing Cupid (Love Ever After • Laura Vandervoort and Nicholas Gonzalez • February 13, 2021)
A teacher has her students create businesses to raise money for their school. One of the students decides to create a matchmaking business and match up her fellow students for Valentine's Day. But the most inspired match may be between the teacher and her divorced dad! This movie started out really good... but then didn't seem to know where to go with the story. Still, it's something new and different and has some clever moments. Most importantly, the teen angst was nonexistent, as there was no "I HATE YOU, DAD!" moment that I was 100% expecting. It's a crutch that has been used so many times in so many movies. That counts for something. As does a steamy tortilla-making kitchen scene and a song by Marvin Gaye!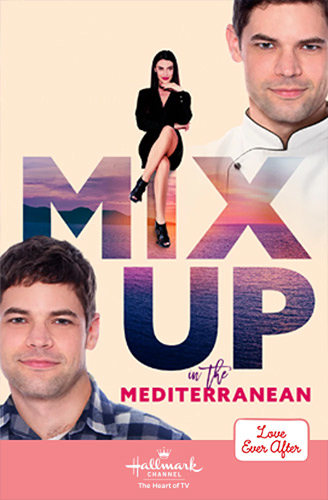 ✓ Good Mix Up in the Mediterranean (Love Ever After • Jessica Lowndes and Jeremy Jordan • February 20, 2021)
Wow. Hallmark filmed this one in actual Malta. Not Canada pretending to be Malta... but MALTA, Malta. Real Valletta and everything! What I don't understand is how Jessica Lowndes gets top billing over Jeremy Jordan when he's playing his own gay twin brother! What's funny is that they're using all the old body-double tricks and split-screen camera illusions to make it work... not CGI. Even more interesting is that Callum Blue was tapped to play the gay brother's husband. I loved him in Dead Like Me and haven't seen him forever. But anyway... a deli cook in Alaska gets convinced by his twin chef brother to go to Malta and watch him compete in an international culinary competition. Alas, the chef brother throws his back out and cook brother decides to impersonate him for registration. What he doesn't know is that contestants are given a permanent wrist-band for the duration, so now he has to compete in his brother's place. So now he has to not only pretend to be a chef, he has to also pretend he's gay... which is darn inconvenient when he starts falling in love with the event coordinator. Jeremy Jordan totally makes this work, and really should have gotten top billing.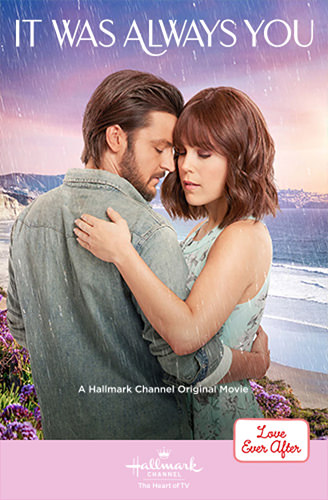 ✓ It Was Always You (Love Ever After • Tyler Hynes and Erin Krakow • February 27, 2021)
I gotta say... Tyler Hynes is the best thing about this movie, using his trademark wit to sell his character even if the story doesn't. That comes as a huge surprise given how big a fan I am of Erin Krakow. In this mediocre effort she is getting married, but when her fiancé can't make it home for the wedding planning... and the fiancé's brother Tyler Hynes can... well, you get the picture. And that's it. There's nothing more to this movie than that.

✓ Fit for a Prince (Love Ever After • Natalie Hall and Jonathan Keltz • March 6, 2021)
Thanks to A Winter Princess I would watch any movie Natalie Hall would care to make. This time she's not the princess falling for a commoner, but a commoner falling for a prince. As the true genius behind a famous fashion designer, Natalie Hall is tasked with dressing a royal family for an important party while visiting Philadelphia. But evil people and bad luck abound, making her life miserable from every direction. Having the prince pursue her just adds to her complications. Unfortunately, the ridiculousness of this movie made it really tough to invest in. The story and situations are absurd, and the only thing worth watching was Natalie Hall.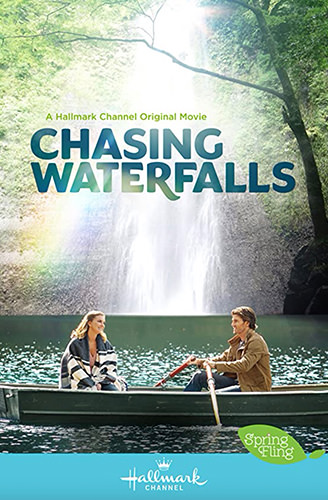 ✓ Chasing Waterfalls (Spring Fling • Cindy Busby and Christopher Russell • March 20, 2021)
For the love of God, why can't Hallmark hire a photographer to review their script and consult on-set for a few days? They don't even have to break the bank with a professional. A hobbyist who would do it for free food would be fine. Because the absolute insanity in every movie featuring a "photographer" drives me insane. In this one, a woman has to set out to a major tourist attraction lodge in order to photograph a waterfall which has never been photographed before (right). I could forgive this ridiculousness if she at least acted like she actually knows how to take a photo. Waterfall photography is all about shutter speed... where you slow things down to get that pretty white water spray... but Cindy Busby does none of that. She has the wrong lens and snaps away like she's shooting a plate of fries. PLUS, GET THIS, SHE'S A WOMAN WHO CAN'T READ A MAP AND GETS LOST ON WELL-MARK TRAILS! Nothing like sexist tropes to build your movie upon. But anyway... she needs a guide to show her where the mythical waterfalls are, and enlists a divorced dad and his lovesick daughter to help. While not awful, it was predictably basic in every way (except Christopher Russell singing?). Even if the photography angle wasn't stupid.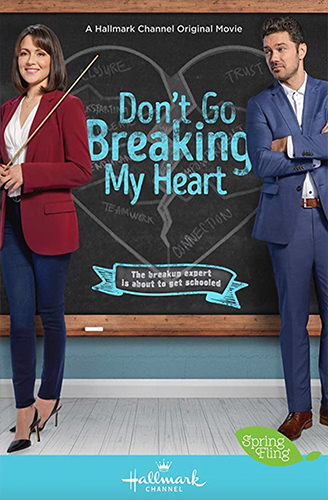 ✓ Don't Go Breaking My Heart (Spring Fling • Italia Ricci and Ryan Paevey • March 27, 2021)
I actually thought I'd like this one when it started because it felt like it was being semi-serious about relationship therapy instead of being a cheesy, dopy embarrassment looking for a story. But it had two major problems... it had a "YOU BETRAYED ME!" moment that was more absurd than usual AND came from the journalist-writing-a-story trope that's been beaten into the ground... and, even worse, it was heinously boring with minimal chemistry. It felt like they were trying to do something new with the same old material, but it ultimately ended up being so lazy, tired, and dull that it just didn't matter.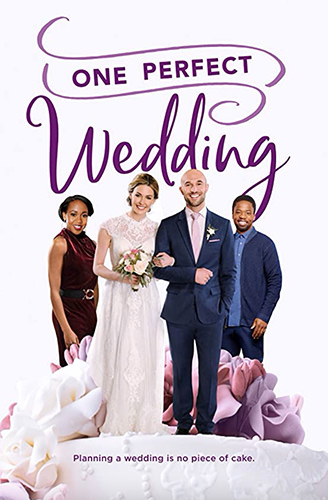 ✓ One Perfect Wedding (Spring Fling • Taylor Cole and Jack Turner • April 4, 2021)
After One Winter Weekend and One Winter Proposal, I expected that we'd be in for One Winter Wedding. I was wrong. Instead we get this installment (which easily could have been One Winter Wedding because it's at the same resort in the winter like the last two). Which begs the question: Other than the All of My Heart series, which isn't terrible... is there any other Hallmark series that doesn't get consistently worse with each installment? This was a mess of a movie that didn't have any real story or plot. It's just wedding planning foibles from start to finish. If you like that kind of thing, this is your movie. I was dead-bored. And disappointed that the money, actors, and resources wasn't put into a much better movie.

✓ Good As Luck Would Have It (Spring Fling • JoAnna Garcia Swisher and Allen Leech • April 10, 2021)
When an American New Yorker is tasked with acquiring a castle in Ireland to raze for a new resort, she's immediately rebuffed by the town council because she's only just arrived and is not familiar with the town or its customs. Her solution? Join a local match-making festival! But in her quest for the castle, she may just end up with true love instead! What saves this well-tread story from monotony is that it was actually filmed in Ireland, providing a lush backdrop for the story to unfold against. In particular, a detour to Glendalough, one of my favorite places in the country. Otherwise? The story has been done before (and done better) but this film is not without its charms.

✓ Good Right In Front of Me (Spring Fling • Janel Parrish and Marco Grazzini • April 17, 2021)
The entire time I was watching this one I kept thinking "Just once I'd like to be surprised... taken completely off-guard... by one of these movies!" It, of course, didn't happen. It never does with Hallmark. They made a slight, half-hearted effort to misdirect, but it was a botched attempt and you never buy it for a second. Probably a good thing, because the two leads were great, and you don't go experimental when you have that. Anyway... wedding designer and amateur dress designer "Carly" goes on vacation where her college crush just happens to be attending a wedding. And of course everything goes wrong with the wedding, so she has to step in to save everything. There she meets a chef who's struggling under a domineering boss who won't let him cook his own way. Sparks fly, and soon she realizes that she's been chasing the wrong man. Then Hallmark happens. This film is a bit of a slow burn, but Janel Parrish and Marco Grazzini never let things get boring. This movie was good... the cast fantastic... I enjoyed it... but something was missing in the story to elevate it past the usual fare. Still, worth your valuable time!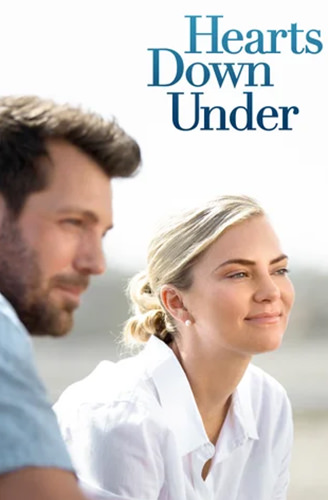 ✓ Hearts Down Under (AKA "Romance on the Menu" • Cindy Busby and Tim Ross • April 24, 2021)
A chef and restaurateur inherits a diner in a small town in Australia left to her by her aunt. So she flies Down Under so she can meet with a realtor and sell it except, oh no, it needs repairs and all the contractors are busy with other jobs! Fortunately the handsome cook knows his way around a hammer and will reluctantly perform repairs if she takes over cooking duties. Too bad that the employees don't want the diner to sell, and try sabotaging things! Also too bad that the chef and the cook totally clash and are on the way towards hating each other! But then something TOTALLY UNEXPECTED HAPPENS... they fall for each other! Awwwww... I am so in shock right now! The movie takes advantage of the Aussie location a little bit, but not enough to make this something so unique that it couldn't have been filmed someplace else. Oh well. Standard Hallmark romcom fare that doesn't suck but also doesn't stand out.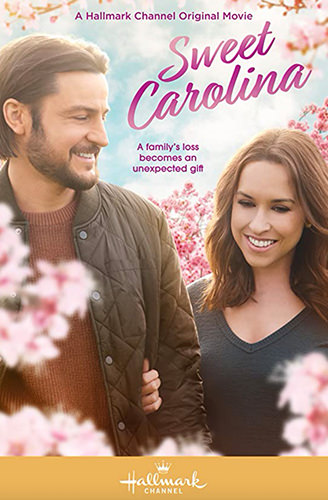 ✓ Sweet Carolina (Summer Nights — Lacey Chabert and Tyler Hynes • May 15, 2021)
Boring. Mind-numbingly, unbelievably boring. Lacy Chabert inherits guardianship of her sister's kids after she dies in an accident. While taking care of them and adjusting to life back in her home town, Lacey Chabert runs into her high school boyfriend, Tyler Hynes. Boring, secondary romance ensues.

✓ You Had Me at Aloha (Summer Nights — Pascale Hutton and Kavan Smith • June 5, 2021)
A travel TV show is losing its host... which means Pascal Hutton makes a deal to go back to television hosting after an embarrassing incident caused her to quit in exchange for developing her own program. Too bad she has to do it with a guy who's "extreme travel" breaks all the rules and forces her to confront her past. Mildly amusing take on a tired old concept thanks to decent chemistry between leads... and some fantastic on-location shooting.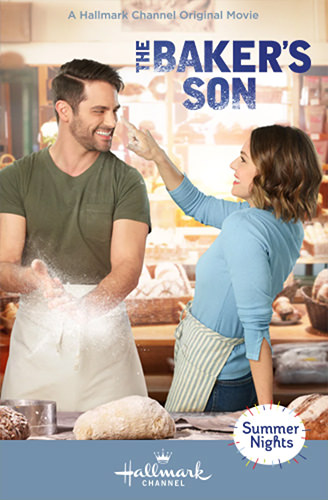 ✓ Favorite The Baker's Son (Summer Nights — Eloise Mumford and Brant Daugherty • June 12, 2021)
Okay. This one was cute. The fictional San Juans island town of Windward, Washington is suffering a tourist drought and the local economy has taken a turn for the worse. But all that changes when bread baker Brant Daugherty falls in love with a visiting dancer which causes his bread to become incredible. This causes a tourist rush to visit his bakery, and the town just might be saved. But when his romance falls apart, will the island's newfound renaissance be halted by bad bread? Or will the baker's best friend Eloise Mumford be the key to a solution? The chemistry between the leads is aces, and the cinematography of the water-side town quickly becomes a character all its own. By slowing down and trying to go for realism over hokey romance, this movie was a welcome addition to Hallmark Summer Nights.

✓ Her Pen Pal (Summer Nights — Mallory Jansen and Joshua Sasse • June 19, 2021)
I became a massive, massive Joshua Sasse fan after the series No Tomorrow and went back to see what else he's done. Turns out... not much! He was in the series Galavant and Rogue. and a couple other things and that was it. This time around he's a French guy who struck up a pen-pal friendship with an American girl in school. They drifted apart until she ends up in France planning her friend's wedding and reconnect. Hallmark Ensues. Despite decent performances all the way around, this was a 100% missed opportunity. They actually filmed in in France and yet didn't really take advantage of it in any real way. Sure there were shots that were unmistakably Paris, but they were never really engrained into the story... or anything, really. If not for Sasse's French accent and an occasional landmark, this could have taken place anywhere. Talking about how good a pastry tastes does not France make, and it's hugely disappointing that they wasted a location budget on a story that just didn't care except in the most superficial ways.

✓ Sand Dollar Cove (Summer Nights — Chad Michael Murray and Aly Michalka • June 26, 2021)
Maybe it's because I've seen just about every Hallmark movie ever made that this one caused so many eye-rolls with its non-stop predictability... but sheesh. Not even Chad Michael Murray's easy charm could save this one from being a snooze. Aly Michalka is representing a real estate company that wants to build a big hotel resort right on the beach of Sand Dollar Cove. Alas, Chad Michael Murray doesn't want that because it would mean tearing down the damaged pier that his grandfather built. Or great-grandfather. Or something. This means that Aly Michalka has to try and sweet-talk him into changing his mind over her two week stay. But this is Hallmark, so you just know it's going to end up being the other way around. And of course a painfully obvious compromise is reached that you never see, because Hallmark won't kick a couple thousand in for an architectural rendering. It's just "We'll repair the pier and build the hotel around it!" and that's the end of it. You don't even get to see the frickin' drawing that Aly Michalka creates to show her boss what she had in mind. Pathetic. Even more laughable is that her company is paying her to sticking around for two years to oversee construction so she can shack up with Chad Michael Murray. WTF? A real estate broker is suddenly a contraction supervisor? An architect? An interior designer? What? Look, I'm not asking for a lot, but just a tiny amount of actual logic would be nice.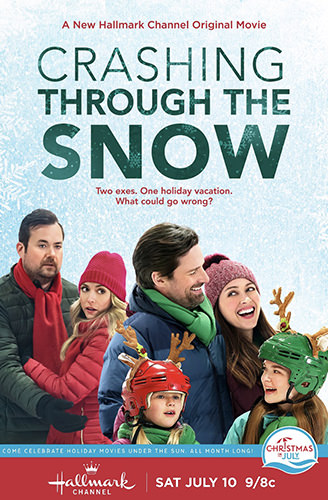 ✓ Crashing Through the Snow (Christmas in July — Amy Acker and Warren Christie • July 10, 2021)
Amy Acker has been invited by her ex-husband and his girlfriend to her family's Estate in Aspen so that she doesn't have to be away from her daughters on Christmas. Despite several setbacks in a friendly mom-slash-girlfriend-rivalry, Amy Acker manages to come out on top thanks to the girlfriend's handsome brother flying in from Tokyo to open a restaurant. Ten buckets of stupid and insufferable moments of whiny kids ensue. The movie was annoying from the start, but once Amy Acker tells her ex-husband that she wants to let their eldest daughter get her ears pierced... and he decides it's a great idea for his girlfriend to be the one to take the daughter to get it done WITHOUT TELLING AMY ACKER... you kinda have to wonder exactly how frickin' stupid he is. And how frickin' stupid the girlfriend is that she actually goes ahead and does it without thinking that it was something that a mom-and-daughter might want to do together. They could have at least made her evil so that it makes sense, but they didn't even bother to do that much. It's this kind of idiocy (and groan-inducing Amy Acker clumsiness driving the plot) that makes me believe Hallmark knew this film was a stinker, but thought that nobody would notice if they got Amy Acker to star and aired it in July where there's no other sane movies to compare it to. I noticed.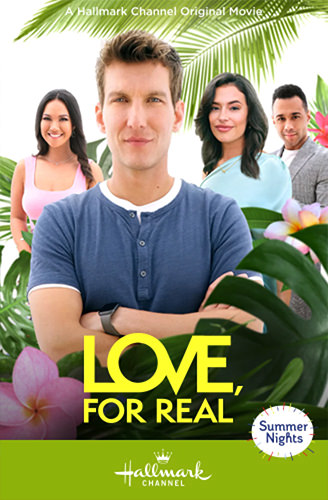 ✓ Love, For Real (Summer Nights — Chloe Bridges and Scott Michael Foster • July 31, 2021)
Despite the Hawaiian filming location, this was a fairly boring take on the whole romance reality dating show plot (My One And Only from 2019 did it much better). Best friends get cast to compete for the "King of Hearts" but one of them has no interest in romance... just promoting her fashion line on television... at least until a producer on the show ends up catching her eye. Basic, predictable, and chemistry-free, this film had zero surprises, no charm, and was a waste of time and money for everybody involved.

✓ The 27-Hour Day (Summer Nights — Autumn Reeser and Andrew Walker • August 7, 2021)
Autumn Reeser is a lifestyle efficiency guru for the successful podcast The 27 Hour Day and needs a break. So she escapes to a remote retreat where she attempts to unwind... but has a tough time slowing down. UNTIL ANDREW WALKER SHOWS UP! I was really expecting to love this movie a lot more than I did since Autumn Reeser and Andrew Walker are two of my favorite Hallmark players. And I liked that they actually tried to do something different. But when you're more excited to see Andrew Walker's baby pig than anything else in the movie, that kinda tells you everything you need to know.

✓ Sealed with a Kiss: Wedding March 6 (Summer Nights — Jack Wagner and Josie Bissett • August 14, 2021)
Good Lord. More of the series THAT WILL NOT DIE! How? How is this still going? It was awful from the start and just keeps getting more awful and pointless with each new installment. I can't stand these characters. I can't stand these stories. I can't stand these movies. My only hope is that now that they are finally married (albeit with all the clichéd, expected drama), Hallmark will stop funding future films in this franchise and invest in something I actually want to see (they could have financed another movie with the budget of the wedding alone).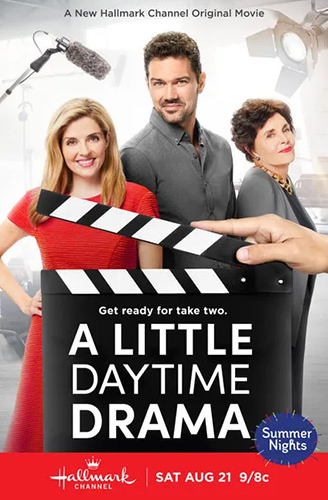 ✓ A Little Daytime Drama (Summer Nights — Jen Lilley and Ryan Paevy • August 21, 2021)
Eh. I admit that part of the reason I was into this was because of my undying love of Jen Lilley. Otherwise? A complete lack of surprises made this slip into the tedious and the mundane. Jen Lilley is a writer on a soap opera whose show is about to be canceled due to plummeting ratings. But then the showrunner (Linda Dano?!?) has the idea of bringing back a popular character played by Ryan Paevy who was killed off when he decided to do theater instead of daytime television. BUT OH NOES! Jen Lilley and Ryan Paevy used to date when they were working together on the show! I WONDER WHAT WILL HAPPEN? It's not that I expected to be shocked that the leads ended up together, but I did hope there would be something new or surprising along the way. Nope. Pain-by-numbers from start to finish. But... Jen Lilley.

✓ Okay Sweet Pecan Summer (Summer Nights — Christine Ko and Wes Brown • August 28, 2021)
I'm going to be honest here... the reason I was looking forward to this one was having Lauren Tom on the bill. Best-known for The Joy Luck Club and as "Ross's Girlfriend Julie on Friends." Alas, she's a secondary character on this flick, but at least she's here. Wes Brown can deliver "Basic White Boyfriend" in his sleep and is good as always, so I was more interested in Christine Ko (who was excellent in the short-lived Joel McHale vehicle The Great Indoors). Turns out she does good Hallmark, so the only thing left was the story. Which is good but not great. Lauren Tom asks her niece Christine Ko to help her sell the beloved family pecan farm. And the real estate agent? Oh... just Christine Ko's ex-boyfriend. Hallmark happens. One of these days we may get an Asian cast to run with one of these films, in the meanwhile Asian representation is limited to interchangeable parts in the same old stories like this. Pity that Hallmark just doesn't get it. At all. Something fresh would sure be appreciated.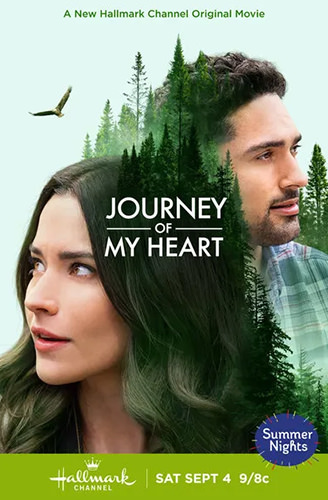 ✓ Journey of My Heart (AKA Love on the Wings of Eagles —Summer Nights — Rhiannon Fish and Darien Martin • September 4, 2021)
An ornithologist needs a guide to take her to a secret location in Alaska to do a follow-up study on bald eagles. The guide naturally ends up being some handsome dude with unexpected depths who puts up with her idiotic shenanigans. Hallmark happens. This one has beautiful locations and stunning shots of eagles, but precious little else to offer. I was largely bored and annoyed by it all. Especially when it came to the artificial drama revolving around the secret location being revealed. Completely unnecessary in every way. But Hallmark movies seem to thrive on YOU BETRAYED ME! dumbassery, and this played right into it all.

✓ Roadhouse Romance (Fall Harvest — Lauren Alaina and Tyler Hynes • September 11, 2021)
"AUNT WILLA! YOU CAN'T SERVE STORE-BOUGHT SAUCE AT THE MUSIC FESTIVAL, AND YOU KNOW IT!" When a woman returns home after two years in the military, she is devistated to find that the sauce at grandpappy's restaurant has been changed... and that her boyfriend is dating somebody else. Because it's totally realistic that a couple wouldn't communicate for two years. I could probably forgive the huge gaps in logic if the story and chemistry was worth it... but it ain't. More of a promotional effort for Lauren Alaina's singing than anything else, this was a slog from start to finish (despite Tyler Hynes and his easy charm pushing the movie forward every step of the way). But the WORST offense? At the end of the movie Lauren Alaina sings a song her grandpappy wrote. AND IT'S WHEN YOU SAY NOTHING AT ALL... THE SONG THAT WAS MADE FAMOUS IN THE MOVIE NOTTING HILL! WHAT THE HECK? DID HALLMARK THINK WE WOULDN'T NOTICE? Might have wanted to pick a more obscure song so it's not quite so obvious.

✓ Raise a Glass to Love (Fall Harvest — Laura Osnes and Juan Pablo Di Pace • September 18, 2021)
Somebody saw the excellent documentary Som and thought "I could build a Hallmark movie around this! And so they did. Laura Osnes has failed the Annual Master Sommelier exam twice, which she needs to become a som at her boyfriend's restaurant. On a trip back to her grandparent's vineyards for an anniversary party, she's blindsided by the new manager and master winemaker her grandparents hired to run the place. In-between studying for her upcoming Master Sommelier exam, she learns that great wines aren't just reserved for fancy restaurants and prestigious awards... they are made great by the passion of the people who make them. Along the way she discovers a passion of her own! Predictability ensues.

✓ Taking the Reins (Fall Harvest — Nikki DeLoach and Scott Porter • September 25, 2021)
Nikki DeLoach is a writer looking for inspiration for her next article... and gets it when her parents host a horse-riding competition. So she flies back home to write it. As a part of the tradition, the family who hosts has to enter somebody in the contest, which ends up being her dad, Corbin Bernsen. Much to her shock and horror, her dad hired her ex-husband to train him. And of course Corbin Bernsen gets injured so she has to ride. And of course her and her ex-husband end up falling in love again. It's all incredibly predictable with zero surprises... which wouldn't be a bad thing if any of it were made interesting. Alas it's mind-numbingly dull.

✓ Good Love Strikes Twice (Fall Harvest — Katie Findlay and Wyatt Nash • October 2, 2021)
A woman in a troubled marriage hits her head and ends up thrown back in time after wishing for a life do-over. Using knowledge of her future, she helps her not-yet-husband save a local library building so she can not feel guilty about living a life without him in it. And of course she sees him in a different light and manages to change everybody's future for the better. Including her own. What's fascinating about this movie is that they didn't go the whole "it was just a dream" route that you'd expect. They totally went all Back to the Future on us, which was a pleasant surprise. Also setting the movie apart? The cast is universally good.

✓ South Beach Love (Fall Harvest — Taylor Cole and William Levy • October 9, 2021)
Yet another restaurant wars movie... this time based around ex-lovers (and chefs) and the respective "Battle of the Quinceanera's" they're competing in for a magazine's coverage of their respective nieces parties. But the underlying drama between their two families may get in the way of the rekindling of the romance that's been building. Fortunately reconciliation is just a disaster away.

✓ Advice to Love By (Fall Harvest — Erinn Westbrook and Brooks Darnell • October 16, 2021)
Sigh. Another love expert book author movie. This time she's into the "science of love" and believes that the initial attraction of "love at first sight" can't build a lasting relationship. Groundbreaking. Then there's her opposite, a guy writing as "Doctor Lovestruck" who believes that love isn't a science and relies on heat and feeling. A basic plot of the two writing about each other for their book/article ensues. Despite having a really good cast, this movie was pretty bad. You never buy that they are falling in love. Not for a minute. It's like nothing... nothing... nothing... nothing... nothing... BLAM! They're together! The End! It would be nice to see Erinn Westbrook and Brooks Darnell in a much better movie than this.

✓ You, Me, & The Christmas Trees (Countdown to Christmas — Danica McKellar and Benjamin Ayres • October 22, 2021)
It's the week before Christmas, and the owner of a fourth-generation, 100 year-old Christmas tree farm is in dire straights. His trees are dying just days after being cut! Fortunately the so-called "Christmas Tree Whisperer" is available to come take a look so she can get out of family holiday stuff. Her goal? To solve the mystery of the dying trees by Christmas! This story is so idiotic as to be offensive. What can she possibly do in a week? Who waits so long to get a tree? A guy with a dead tree says he will wait no longer than Christmas Eve to get a tree that won't die for Christmas? The leads give their all to the story, and Danica McKellar is adorable as ever, but this clunker of a story couldn't be saved. The irony of the Balsam Hill fake tree ads at the commercial breaks was amusing though.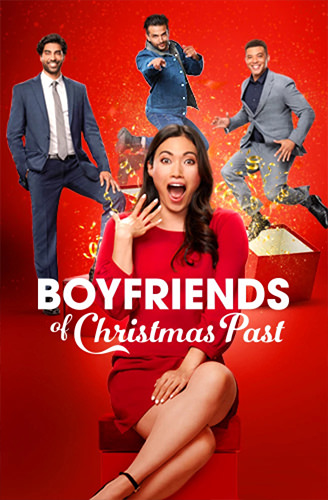 ✓ Good Boyfriends of Christmas Past (Countdown to Christmas — Catherine Haena Kim and Raymond Ablack • October 23, 2021)
I'm just going to get this out there... Raymond Ablack is too dang good-looking for it to be believable that Haena Kim hadn't fallen in love with him for the entirety of their long best-friendship. Anyway... a woman deep into her advertising job is visited by boyfriends from her past in her dreams at night to point out the painfully obvious point that she has commitment issues. They beat you over the head with her mom leaving her and her dad on Christmas just to let you know HEY, SHE HAS ABANDONMENT ISSUES, so... yeah. Fortunately, adorable Haena Kim and the impossibly handsome Raymond Ablack have the charm to drag you through this one, which isn't half-bad (if, for no other reason, that it's not the same old thing).

The Santa Stakeout (Countdown to Christmas — Tamera Mowry-Housley and Paul Campbell • October 24, 2021)
Haven't seen yet.

Christmas in Harmony (Countdown to Christmas — Ashleigh Murray and Luke James • October 29, 2021)
Haven't seen yet.

Coyote Creek Christmas (Countdown to Christmas — Janel Parrish and Ryan Paevey • October 30, 2021)
Haven't seen yet.

Christmas Sail (Countdown to Christmas — Katee Sackhoff and Patrick Sabongui • October 31, 2021)
Haven't seen yet.

Open By Christmas (Countdown to Christmas — Alison Sweeney and Brennan Elliott • November 5, 2021)
Haven't seen yet.

Next Stop, Christmas (Countdown to Christmas — Lyndsy Fonseca and Chandler Massey • November 6, 2021)
Haven't seen yet.

A Christmas Treasure (Countdown to Christmas — Jordin Sparks and Michael Xavier • November 7, 2021)
Haven't seen yet.

One December Night (Countdown to Christmas — Eloise Mumford and Brett Dalton • November 13, 2021)
Haven't seen yet.
Hallmark Movies and Mysteries 2021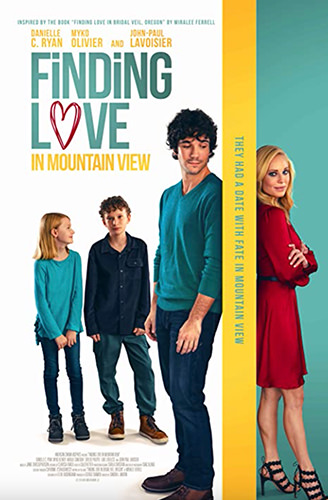 ✓ Okay Finding Love in Mountain View (Danielle C. Ryan and Myko Olivier • September 19, 2021)
The story has been done more than a few times before... a woman finds out that she is named legal guardian of the kids of a friend/sister/cousin after they die (usually in a car accident). After an initial period of the kids hating on her, and a lot of mistakes made, she wins them over and decides to abandon her boyfriend back home so she can stay with the kids and hook up with her high school boyfriend. The End. This movie is exactly that And I mean exactly. They didn't change a single thing in the formula. Except to make the abandoned boyfriend a serious jerk. But at least the acting talent was darn good (including the kids!), which made this take on the material better than it had a right to be.

✓ Favorite One Summer (Sam Page and Sarah Drew • October 3, 2021)
Sam Page is the best part of most any Hallmark movie he's in... and that's definitely the case with this one where his talents are put center-stage. Fortunately he has the range to deliver the emotional punch that's needed to propel the story... and to override the inane bratty daughter angle that seems to plague these things. It's like Hallmark can't even conceive of a story where there's at least one horrible kid making everybody miserable. But anyway... veteran nearly dies when he comes back from war, but in a cruel twist of fate, it's his wife that dies in a car crash just as he's making a miraculous recovery. Deciding to take the family vacation that his wife had planned for them anyway, it's a Summer filled with confrontations, first love, new love, and a family learning to move on from tragedy. And there's a lighthouse. And a ghost. And an ending that brings everything full circle so perfectly that you really can't fault it.

✓ The Vows We Keep (Fiona Gubelmann and Antonio Cayonne • October 10, 2021)
The idea was solid (wedding planner has to deal with an ungrateful boss and then faces a major setback in planning her sister's wedding)... the casting was terrific... and everything seemed like this was an easy home-run. But what it actually was... is boring. So horribly boring. They stretch stuff out and meander as if they know there's a finish line at the 90-minute mark, but didn't put much thought into how they got there. Which might not be so bad if the ending wasn't telegraphed in the first ten minutes so there were absolutely no surprises to be had. But there wasn't. And while the leads certainly had character, not a lot of effort was made to make the romance at the very end seem even remotely realistic. It's like like... oh, they love each other now... the end! So many other Hallmark movies handled it so much better that I'm not really understanding how something with so much promise fell through the cracks.

Signed, Sealed, Delivered: The Vows We Have Made (Eric Mabius and Kristin Booth • October 17, 2021)
Haven't seen yet.

Christmas in My Heart (Miracles of Christmas — Heather Hemmens and Luke Macfarlane • October 22, 2021)
Haven't seen yet.

The Christmas Promise (Miracles of Christmas — Torrey DeVitto and Dylan Bruce • October 30, 2021)
Haven't seen yet.

Debbie Macomber's A Mrs. Miracle Christmas (Miracles of Christmas — Kaitlin Doubleday and Steve Lund • November 6, 2021)
Haven't seen yet.

Our Christmas Journey (Miracles of Christmas — TBD • December 4, 2021)
Haven't seen yet.
Netflix Originals 2021
Others 2021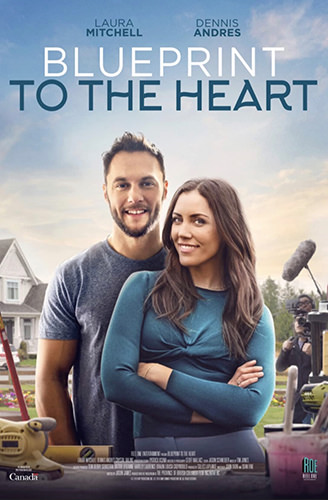 ✓ Favorite Blueprint to the Heart (Laura Mitchell and Dennis Andres • January 10, 2021)
The simple truth about most of these "Hallmark-Style Rom-Coms" is that the parts are fully interchangeable. You could swap actors and the movie may be better or may be worse, but it's still going to be pretty much the same. There are exceptions, of course... like Paul Campbell in Surprised by Love (2015) where he's pretty much irreplaceable in that character. And here we are again with Dennis Andres in Blueprint to the Heart. This movie 100% relies on his goofy charm to work, and he totally delivers. I cannot fathom another actor stepping into this role and completely nailing it like he did. But I digress. A woman with a home restoration television show is threatened with cancelation if she doesn't shake things up for the new season. The solution is to do a "lifestyle makeover" on a quirky carpenter who blundered into filming for the season finale. As she works to change the carpenter, his home, and his life for ratings gold, she finds that there are some lines she won't cross to achieve success. But some she's happy to stand by and watched be crossed by others? This movie is so close to being great... and could have been if only UpTV had taken another pass on the scenes which take place outside the filming of the restoration show. These interludes drag and detract, which causes the flick to screech to a halt each time. But even so, I liked this one quite a lot, and was completely blown away by Dennis Andres and his easy chemistry with Laura Mitchell. If Hallmark doesn't nab him for one of their films, they are failing at their mission.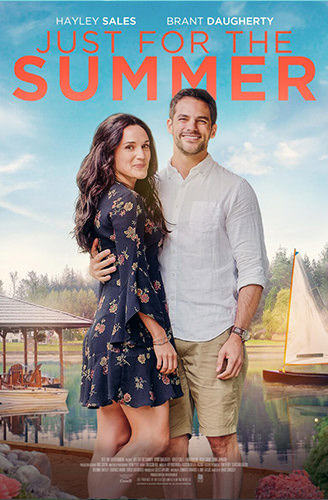 ✓ Good Just for the Summer (Brant Daugherty and Hayley Sales • May 2, 2021)
A woman heads home to a party at her grandmother's only to immediately start being set up with a string of guys when all she really wants to do is rework her novel so it can get published. One of the guys she's set up with is her old high school boyfriend, who is having a similar problem with his grandmother setting him up, but he's not ready to date after a bad break-up. That's when the plan is hatched to pretend to be boyfriend/girlfriend for the Summer so that their grandparents will leave them alone. But then the darnedest thing happens... SPOILERS... they actually start falling for each other! By Hallmark standards, this is actually pretty good. The acting is better than usual (Brant Daugherty excels at adding humorous touches to his performances in these things), and the scenery is beautiful. Overall this was something that surprised me for how bad it wasn't. I'll take it.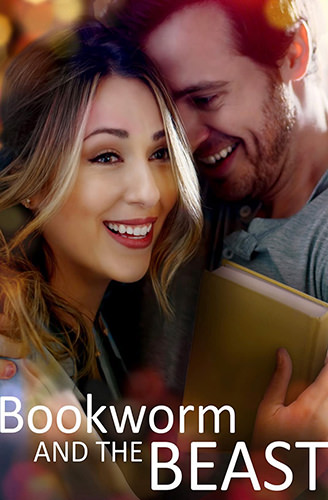 ✓ Bookworm and the Beast (Nicola Posener and Jake Stormoen • 2021)
Woman is a social media expert. Man is a ruthless bank developer. Their paths cross in the worst way when he runs her father down in the street after a nasty conflict in a coffee shop... and she gets it all on video. In exchange for paying for dad's medical bills and saving his farm, "The Bookworm" agrees to revamp his terrible public image. ZOMG! I HOPE THEY DON'T FALL IN LOVE! The concept for so many "Hallmark-style" movies is that one of the couple starts out terrible but is eventually redeemed, so that wasn't anything earth-shattering... but running down her father in the street?!? Yeah. That was a toughie.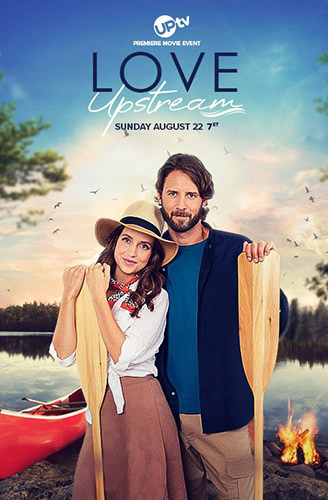 ✓ Love Upstream (Kimberly-Sue Murray and Steve Lund • August 22, 2021)
Steve Lund became a favorite of mine after playing Jake on Schitt's Creek, and I try to catch other stuff he does... like this hot mess. He has less than zero chemistry with his co-star and the story is a sad retread of other movies that did the same story far better. In this one, a relationship expert gets dumped by her fiancé the day before her fourth book (about salvaging relationships) is due to be released. Naturally her publisher is quick to cut their losses and won't publish any other relationship books by her. Needing to earn a living, she decides to write a book about a city girl's guide to wilderness survival. And Jake from Schitt's Creek is the guide who teaches her how on the condition he not be named in the book. Whack-a-doodle antics and a pathetic (but so predictable) YOU BETRAYED ME! monkey wrench ensue. =sigh=

✓ Love in Translation (Michelle Argyris and Corey Sevier • September 12, 2021)
I love languages, so I thought a story about a translator "who knows almost every language you can imagine" would at least be interesting even if I haven't had the best of luck with UpTV movies. Alas, she knows Spanish, French, and Italian. It's not like she busted out some Navajo or Swahili to impress me. Also not impressing me? The story. Nobody who has "been to France multiple times" can be as ignorant about the French language as the guy in this movie. And I fail to understand how ANYBODY could not know how a headset works. Apparently in this universe they work like magic... where the microphone turns on when you want somebody to hear what you are saying... then automatically turns off when you don't want people to hear what you're saying. It's faulty details like this that pile up and kill any enjoyment I might otherwise have of the film. Oh well. The translator tries to teach a guy French to impress his detached French girlfriend... but ends up teaching LOVE instead. And while she may not know Navajo, she does know ancient Mesopotamian and can translate an ancient pendant which teams of historians were completely baffled by... so maybe I'm impressed after all?.