Here's a checklist of all the Hallmark original romance movies from 2018 along with my comments on those I've seen.
Special movies of note are marked Favorite, Good, Okay, and BAD.
Hallmark Channel Originals 2018

✓ Love on the Slopes (Winterfest • Katrina Bowden and Thomas Beaudoin • January 6, 2018)
Thomas Beaudoin is so ovary-scorching hot that even guys fall in love with him. So what's Hallmark going to do with all that hotness? Put him in an annoyingly stupid movie, unfortunately. A magazine writer heads to the Rockies to write about extreme sports photographer Thomas Beaudoin, but knows nothing about extreme sports. She's annoying as hell, but love inexplicably ensues. Right up to the idiotic "YOU BETRAYED ME!" moment that was weak enough to be laughable. Also featured is something so frickin' idiotic that I devoted an entire blog post to it.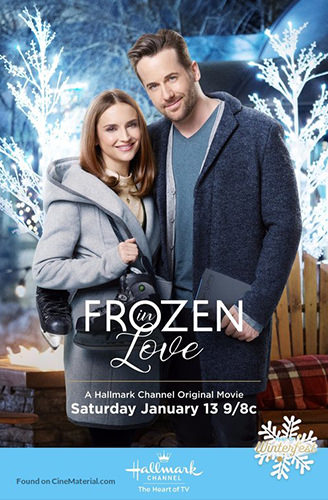 ✓ Good Frozen in Love (Winterfest • Rachael Leigh Cook and Niall Matter • January 13, 2018)
Rachael Leigh Cook is a family book store owner who's having a tough time making ends meet. Niall Matter is a bad boy hockey player who's =this close= to being kicked out of the league. When a PR makeover is mandated for him to keep playing, he has no choice but to agree or lose his career. But when the book store owner and the hockey player are put together to help solve each other's problems by the PR expert, sparks fly... but so does a potential romance. This is a fairly unique story sabotaged by a weak script that seems to rely way too much on Rachael Leigh Cook being an annoying goof (how can anybody be so offensively ignorant about sports?). Fortunately it's completely salvaged by the two leads, who are their usual exceptional selves. There's a reason they star in so many of these movies.

✓ Okay One Winter Weekend (Winterfest • Taylor Cole and Jack Turner • January 20, 2018)
White Woman and Black Woman Head to a ski resort where, thanks to a misunderstanding, they end up reluctantly sharing a chalet with a White Man and Black Man. If you think that Hallmark would even think about switching things up and giving us some mixed-race couples... you must be new to Hallmark! This is a fairly sedate story which features a good enough cast to make it worth a look... especially if you like watching people snowboard. Also? They mention "Wenatchee Peak" on the radio, which was a nice shout-out to Central Washington (even though the peak itself doesn't exist).

⊗ NO Winter's Dream (Winterfest • Kristy Swanson and Dean Cain • January 27, 2018)
Usually I don't give a crap about somebody's politics. I am easily able to separate an actor from their work, and do so all the time. Democrat? Republican? I'm neither, so I honestly don't care. But there's no way I'm supporting the career of somebody who is in bed with the toxic waste assholes at the Family Research Council like Dean Cain. Guess I'll have to be happy with watching all the Hallmark movies except the handful he appears in.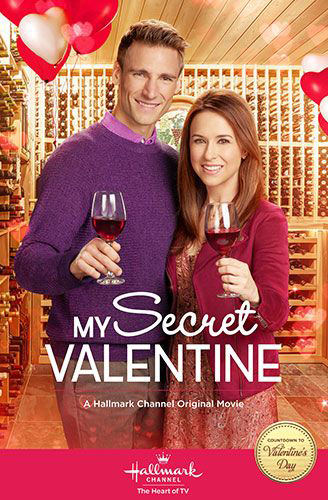 ✓ Okay My Secret Valentine (Countdown to Valentine's Day • Lacey Chabert and Andrew W. Walker • February 3, 2018)
This has one has a concept so bizarre as to be laughable... it's a lo-fi version of You've Got Mail... but it actually does work, thanks to the two leads being charming as all get out. But, helpful hint to Lacy Chabert: If you want to know who the mystery tenant is who has been corresponding with you via a blackboard, JUST WAIT OUTSIDE THE HOUSE AND WATCH WHO GOES IN! It's not like you have to break into AOL and hack AOL Online.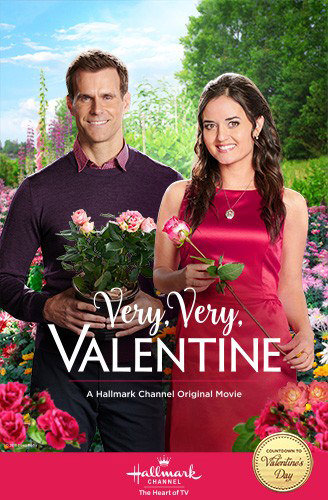 ✓ Very, Very Valentine (Countdown to Valentine's Day • Danica McKellar and Cameron Mathison • February 10, 2018)
A shy florist and hopeless romantic named Helen (who hangs out at weddings after delivering their flowers) is convinced to go to a masquerade ball by her best friend, Henry. There she meets the man of her dreams, but has no idea who he is. Determined to find this perfect man again, she asks Henry to help her find him. As they search for her mystery man, Helen realizes that the perfect man might have been right in front of her all along. This one is pretty basic with an absurd second story about a Botanical Garden closing, but McKellar and Mathison are pretty good, so I was able to fight the urge to fall asleep.

✓ Cooking with Love (Countdown to Valentine's Day • Ali Liebert and Brett Dalton • February 11, 2018)
A competent and kind television producer is forever overlooked and having ideas stolen from her until she gets her moment to shine... coming up with a solution when a popular kid's cooking show loses its host due to a back injury. Her big idea? Have popular celebrity chef and all-around jerk fill in as host! Of course his cold, dead heart softens when he's plagued with annoying children being all heartwarming and stuff so he can fall in love with him. Blergh. Of course I am not going to be a fan of a movie with a bunch of kids in it, but it wasn't as terrible as I thought it would be. Brett Dalton really has a handle on playing this type of character.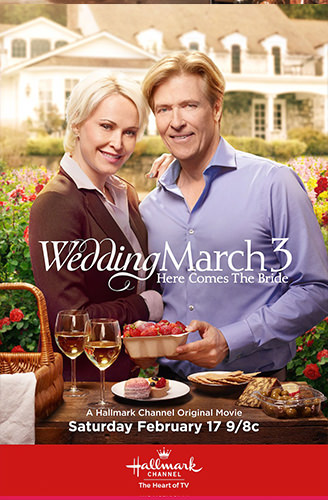 ✓ Wedding March 3: Here Comes the Bride (Josie Bissett and Jack Wagner • February 17, 2018)
Blergh. Yet another sequel to a movie that nobody asked for. Mick and Olivia's inn has been running them ragged so they decide to take a short break and go away for the weekend. But then... UH OH... Olivia's douchey mother arrives to put a halt to that nonsense! And of course that's not nearly enough drama, so Mick's sister and his daughter have to show up to pile on more senseless insanity. Can somebody tell me what the appeal of these films are?

✓ Favorite Royal Hearts (Cindy Busby, Andrew Cooper, and James Brolin • February 24, 2018)
Okay... 99% of the reason that I have marked this movie as a "favorite" is solely because James Brolin plays the rancher who inherits the throne of Merania (yet another fictional Hallmark country). He's glorious (he also directed the film). 1% is probably because of the ovary-scorching stable-boy who's pining after the new king's daughter (played by Andrew Cooper). And, oh yeah, Cindy Busby is gorgeous... the story is good... the locations are stunning... the acting is all on-point... and it was just a darn entertaining film, even if it has fewer surprises than it probably should have. A worthwhile use of your time if you're into this kind of thing.

✓ Love, Once and Always (Amanda Schull and Peter Porte • March 10, 2018)
When a historian living in London receives notice that her aunt has died and left her a massive estate back in the USA, little does she know that half of the estate was left to the son of the estate caretaker... who just happens to also be a childhood boyfriend. She wants to preserve the estate, he wants to knock it down and build a golf course... how ever will they compromise? The answer won't surprise you. Nor will them falling in love. There's not a lot here, but at least they tried to come up with something slightly new. A pit they couldn't find a way to make it more exciting.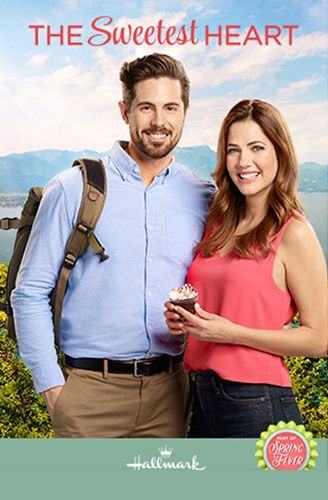 ✓ The Sweetest Heart (Spring Fever • Julie Gonzalo and Chris McNally • March 17, 2018)
Despite having one of my favorite Hallmark leads, Chris McNally, this was a tough one for me to get through. The red herring romance with an investment banker was a total bust, and the old boyfriend romance wasn't much better. Getting past the "SAVE MY CUPCAKE SHOP" trope that's been run into the ground numerous times already would take a lot more than what's happening here. Which means the movie ultimately failed for me, but not in a way that I hated it.

✓ Royal Matchmaker (Spring Fever • Bethany Joy Lenz, Will Kemp, and Brittany Bristow • March 24, 2018)
The king of some fictional European country named Voldavia hires a matchmaker to be flown in from New York City to find a future queen for his son. CAN YOU GUESS WHAT HAPPENS?!? Not a terrible movie, but really doesn't have anything new to say in the whole "royal romance" genre. This is yet another "royal" Hallmark movie filmed at beautiful Peleș Castle in Romania (a place I've actually been to), which is always something special. The romance going on is kinda dull, and the leads were a weird match, but it wasn't exactly unwatchable.

✓ Home by Spring (Spring Fever • Poppy Drayton and Steven R. McQueen • March 31, 2018)
Small-town Louisiana girl wants more out of life than a small town can offer... even if that means abandoning her longtime boyfriend. Eventually becoming a successful event planner at a top L.A. firm, she's passed over for a promotion and is bitter enough to start a side-hustle by impersonating her boss? Yikes. At this point I'd usually say "Well, at least the old boyfriend coming back in her life is nice." Except he's a total jerk to a guy who is just trying to make a good impression on a guy because he's in love with his daughter. So what's left? Well... the ending is okay, I guess.

✓ Once Upon a Prince (Spring Fever • Megan Park and Jonathan Keltz • April 7, 2018)
When a woman gets a roadside assist from a stranger, she is shocked... shocked I say!... to find out he's not just handsome... he's a handsome prince! Conveniently, she's just broken up with her long-term boyfriend, just as the prince is due to be crowned a king! Of course his mom wants nothing to do with a commoner love interest for her son, so she devises ways to split them up (naturally!). Will true love win out in the end? Oh boy, I sure hope so! Otherwise that pesky paparazzi was for nothing! Not much original here, but not terrible either.

✓ The Beach House (Hallmark Hall of Fame • Minka Kelly and Chad Michael Murray • April 28, 2018)
Well, the scenery was pretty, it was beautifully shot, and it's got awesome baby turtles at the end... but that's about it. When a woman's busy life in Chicago is going wrong, she takes a trip home to South Carolina to hang with her mom for a week and regroup. But things get complicated thanks to a young pregnant girl living at her mom's house, a jerk brother who is controlling their mother's finances, a house that's badly in need of repair, and her mother hiding some kind of health problem. This wasn't a "bad" movie, per se, but it was relatively uneventful. It's all family drama drama drama without any substance or much happening, and I was incredibly bored by it all.

✓ Okay Royally Ever After (Fiona Gubelmann and Torrance Coombs • May 19, 2018)
I'm just going to get this over with: Torrance Coombs, the prince in this movie, has either the most gorgeous eyes I've ever seen... or the creepiest eyes I've ever seen. But anyway... this movie could have easily been "good" but gets knocked down to "okay" because once the girl finds out the guy is really a prince and flies back to his home country to meet the royal family... SHE ACTS stupid, STUPID, STUPID!!! She falls out of a damn car for crying out loud. And what's so inexplicable is that the movie just doesn't need it. Wasn't even remotely funny. Then of course her equally idiotic family flies in from New Jersey as a part of a plot to have the prince lose the throne. Once they get rid of that crap and just have her be sweet and intelligent and adaptive to the situation, everything gets so much better and we get the movie we should have gotten all along.

✓ Marrying Mr. Darcy (June Weddings • Cindy Busby and Ryan Paevey • June 2, 2018)
This just in from the Completely Unnecessary Sequel Department: this sequel was completely unnecessary! I thought the first one was okay... if, for no other reason, that it at least tried to be a little unique by reimagining Pride & Prejudice with dog shows. Unfortunately the romance was not with the dogs, but with their human handlers. This time around Mr. Darcy has asked Elizabeth to marry him and unnecessaryness ensues. To be honest, there just wasn't enough here to hold my attention. Something about awful Aunt Violet coming onboard to make their small, intimate wedding explode into an idiotic spectacle or something like that. Two different worlds or something like that. We shouldn't get married (or should we?) or something like that. Then a big EVERYBODY COME TOGETHER FOR AN UNNECESSARY WEDDING MONTAGE or something like that. You know, something like that.

✓ The Perfect Bride: Wedding Bells (June Weddings • Pascale Hutton and Kavan Smith • June 9, 2018)
I honestly have not a single clue why Hallmark decided that last year's The Perfect Bride deserved a sequel. The first one was so bad... and Pascale Hutton's character was awful (I never understood why she'd play it the first time, let alone want to play it again). This time she is planning her own wedding to the photographer guy, which is kind of dull despite everything going wrong... so they tried to spice it up with some absurd plot twists that weren't even interesting. Oh noes! The guy who dumped her at the altar of her first wedding is back and wanting to invest in her company when her bank loan falls through! =yawn= Will they ever make it to the altar? Lord, I hope so... I couldn't possibly sit through another one of these.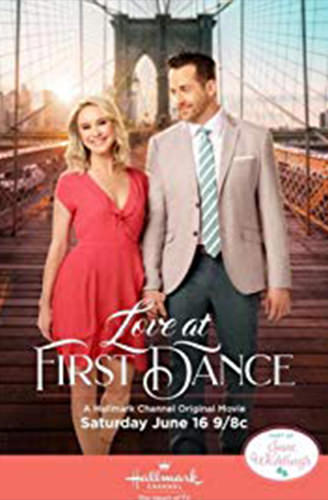 ✓ Love at First Dance (June Weddings • Becca Tobin and Niall Matter • June 16, 2018)
Manhattan's most eligible bachelor is getting married! But he can't dance for his wedding's first dance as man and wife so he signs up with dance lessons with Hope, a woman he had a run-in with earlier. She thinks he's entitled and spoiled... but he's also wealthy, handsome, and charming, so of course she falls in love with him. And he starts falling for her. But what about his fiancé? Who cares about her? This is Hallmark and we don't do that. I liked the two leads but was kinda bored with everything else.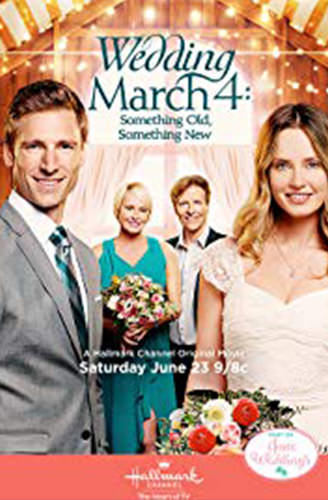 ✓ Wedding March 4: Something Old, Something New (June Weddings • Andrew W. Walker and Merritt Patterson • June 23, 2018)
TWO SEQUELS IN THE SAME YEAR?!? Please, for the love of God, just stop with these movies already. The original didn't deserve a sequel... let alone the 4(?) 6(?) 20(?!?) that followed. There are literally a dozen Hallmark movies I'd rather see a sequel to than this seemingly endless series, but here we go again. At least the tired pairing of Jack Wagner and Josie Bissett is supplemented by the awesome Andrew Walker and Merritt Patterson, the both of which should have had the sense to do a different movie together. But, then again, at least their presence made this one a pleasant outing of sorts. Otherwise it would just be more drama at the inn which never seems to get enough drama.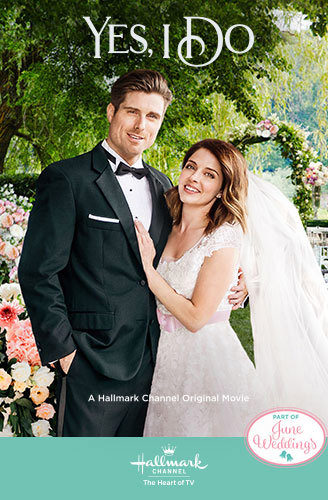 ✓ Yes, I Do (June Weddings • Jen Lilley, Marcus Rosner • June 30, 2018)
This groan-inducing bucket of awful is not horrendous, but it's pretty close. Adorable flighty nut-case Jen Lilley is a chocolatier so lovable goofy that she keeps blowing off her wedding to a guy who inexplicably keeps giving her new chances. But third time might be a charm when she plans on marrying him yet again. Will she finally go through with it? Or will the guy's ex-girlfriend who happens to own a chocolate magazine steal him away with her lies? Or will this movie slide into idiocy so deep that you want to set your television on fire? Only Hallmark knows for sure! Well, and you, if you decide to watch long enough to find out.

✓ Love on Safari (Summer Nights • Lacey Chabert and Jon Cor • July 28, 2018)
Like I would pass up a new Lacey Chabert movie! This one is a bit disturbing in that it's a not-so-thinly-veiled white savior story that didn't have much to say. Just think... for one damn minute... if Hallmark had any interest at all in making good use of actually going to Africa. But nope! More white people doing white shit in yet another "SAVE THE RANCH!" story which uses the native Black population as background scenery. Terrible. But, it's also Hallmark, which means that's expected.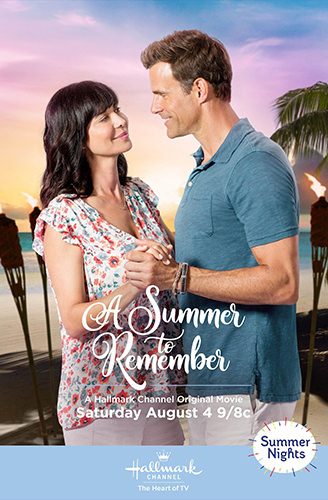 ✓ A Summer to Remember (Summer Nights • Catherine Bell and Cameron Mathison • August 4, 2018)
Catherine Bell, whom I obsess over, took a break from filming her Good Witch series to film this movie, which was almost a good use of her time. Filmed on location in Fiji, this is a beautiful production that makes very good use of one of my favorite places on earth. The story is straightforward and has no surprises but, given the Fiji local, it really didn't need them. Still, there are some cute moments thanks to Catherine Bell being Catherine Bell that are worth your valuable time.

✓ Love at Sea (Summer Nights • Alexa PenaVega and Carlos • August 11, 2018)
Love at Sea AKA A 2-Hour Royal Caribbean "Harmony of the Seas" Commercial is another Hallmark movie starring the PenaVegas (the first was last year's Enchanted Christmas). They're both kinda over-the-top in their acting, so it's a little bit weird (they even put their baby in the movie). She's an event planner (groan) in charge of a culinary cruise who sticks to a schedule... he's a brand new cruise director who marches to the beat of his own drum and likes to shake things up. Some of his first words to her are literally "You need to be less rigid," so it's fairly obvious where we're sailing. Inevitable romance courtesy of the "OPPOSITES ATTRACT!" trope ensues because Alexis finds out that you can't schedule love! The story is a bit of a snooze and the twists are completely obvious... this is the equivalent of thumbing through a Royal Caribbean brochure with dopey romance sprinkled on top... and I felt it was pretty awful overall.

✓ Pearl in Paradise (Summer Nights • Jill Wagner and Kristoffer Polaha • August 18, 2018)
Nothing quite like spending serious money on location shoots, then muck it all up with a boring-ass story like this Romancing the Stone wannabe. And don't get me started on the general idiocy of the details. When the camera lens ends up in the mud, there's all this concern about scratching the lens by cleaning it wrong. Except the lens had a clear lens filter over it, FOR PROTECTION AGAINST JUST THIS KIND OF THING, so all the drama that ensued was just stupid.

✓ Season for Love (Summer Nights • Autumn Reeser and Marc Blucas • ugust 25, 2018)
Well, it's got Autumn Reeser in it, and that's something. High school sweethearts return to their home town to compete in a BBQ cook-off. He's a New York City celebrity chef. She's just been fired from her assistant chef job in San Francisco. Sparks fly in and out of the kitchen. It's disappointing how Autumn Reeser keeps getting stuck in these uninspired, tired stories. My guess is that Hallmark knows they've got a snoozer, so they put her in it specifically to make it better. Well, she does, but holy cow... can't she get a movie that's as good as she is for once? I think she's earned it.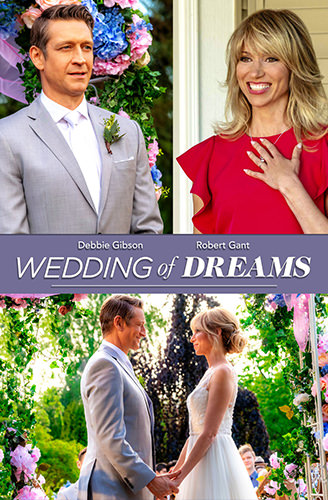 ✓ Wedding of Dreams (Debbie Gibson and Robert Gant • September 8, 2018)
Debbie Gibson is back in the sequel to Summer of Dreams! And once again we have a bizarre blending of her real life (and music) with the fictional Debbie Taylor. When last we left Debbie-Debbie, she had abandoned her failing music career to teach music back home. Oh... and she had fallen in love with the guidance counselor. But now the music from her old life is experiencing a renaissance, and the spotlight is calling her back. Will the lure of fame and fortune drag her away from her new life and her new love? Or will she accept a wedding proposal and try and find happiness with what matters most? The acting is a bit rough and the story is kinda weak, but it's got enough heart to carry it through. And, yes, Debbie does sing (and is amazing as ever), so there's that (how is she not still incredibly popular?). Keep your expectations in check and you'll do fine. Though you will likely be hoping for a new album instead of a new installment of this film franchise.

✓ Love in Design (Danica McKellar and Andrew W. Walker • September 15, 2018)
When the host of an interior design show heads back home to restore an old manor, she runs afoul of the local historical home preservation committee. WHO JUST HAPPENS TO BE AN OLD FLAME, OF COURSE! Not surprisingly, as the renovation goes on, their conflict leads to their flame being rekindled. The leads make this one worth watching, though the story itself is just so stale.

✓ Truly, Madly, Sweetly (Fall Harvest • Nikki DeLoach and Dylan Neal • September 22, 2018)
Yet another cupcake romance. Natalie is a cupcake baker selling her sweets out of a food truck. Eric is a single dad and financial advisor. When these two random kids inherit a building... WHICH HAPPENS TO BE THE SITE OF A FAMOUS SAN FRANCISCO BAKERY... things get off to a rocky start because HE wants to sell it and SHE wants to move her cupcake business in. WHATEVER WILL HAPPEN NOW? Oh... he loses his job and they are forced to work together because the building is a historic landmark and nobody wants to buy it because of building code restrictions (or some such nonsense). Yada yada yada... happily ever after. I like Nikki DeLoach well enough, but this one was kinda uneventful and forgettable.

✓ Okay All of My Heart: The Wedding (Fall Harvest • Lacey Chabert and Brennan Elliott • September 29, 2018)
Terminally sweet baker and inn proprietor Lacey Chabert is back and planning her pending wedding to that guy who was a wealthy Wall Street deal-maker until he inherited half the inn with her and they had to work together to build a business. Unfortunately, though the inn is doing good business, they are blindsided by a distant relative who shows up and wants to be bought out of her share of the inn RIGHT NOW! Oh noes! Now they won't have enough money for the wedding AND they'll have to sell the inn! Guess Wall Street guy better go back to Wall Street to earn some much-needed cash! Too bad this temporary situation puts an inexplicable and senseless strain on their relationship. Will they ever get married? WE JUST DON'T KNOW! Or do we? This one is okay, I guess. I really like Lacey Chabert and Wall Street guy has a sensibility about him that's lacking in other Hallmark leading men. Plus? BABY GOATS! Awww, who doesn't love baby goats?

✓ Falling for You (Fall Harvest • Taylor Cole and Tyler Hynes • October 6, 2018)
In order to save the failing radio station she works at, a woman comes up with a "bachelor bake-off" to raise money. It's a nutty concept... guys baking stuff to get women to bid on them for money... made even crazier when you try and wrap your head around how the radio station could possibly raise enough money from such an absurd concept to survive. Fortunately she convinces a businessman who's in town to enter as a last-minute replacement despite their antagonistic first meeting. Hallmark ensues. This is not a great story, but I did like the leads they got to play in it... despite the fact that that relationship between the guy and an intern at the station is more interesting than any romance going on.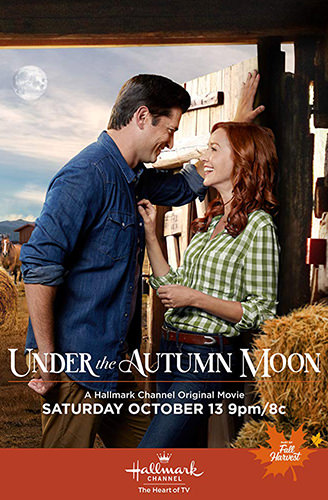 ✓ Under the Autumn Moon (Fall Harvest • Lindy Booth and Wes Brown • October 13, 2018)
Wes Brown is his usual charming self, but Lindy Booth, while beautiful, seems weirdly miscast in all these Hallmark films. She was "Night Bitch" in Kick-Ass 2, for heavens sake! Here she's a corporate climber who wants to turn a struggling ranch into a private corporate retreat (YES, IT'S YET ANOTHER "SAVE THE RANCH!" STORY, FOLKS! BECAUSE THAT NEVER GETS OLD!). And, of course, as she spends more and more time at the ranch (and in the company of the handsome guy who owns it) she falls in love with the ranching life and wants to help. Too bad her boss shows up with other plans! WHICH WILL SHE CHOOSE... THE RANCH AND HER NEW LOVE... OR HER BOSS AND CAREER?? Would it shock you if I said that she picks her career? It would? Well it should. This is Hallmark and we just don't DO that here. Charming in spots, but yawn-inducing in others. Fortunately there's some pretty scenery to be had.

✓ Love, of Course (Fall Harvest • Kelly Rutherford and Cameron Mathison • October 20, 2018)
So there I was, settling into this latest Hallmark offering, when all of a sudden... IS THAT OLYMPIC GOLD MEDALIST GABBY DOUGLAS?!? And, sure enough, it totally was! I always like Cameron Mathison in these things, and he's good as usual... but this movie was just so slow and so plodding that even his easy charm couldn't save it for me. Though the MASSIVELY HUGE CORN MAZE did score some points. Because, seriously, how frickin' ridiculous was that? PEOPLE COULD DIE IN THERE! And wouldn't that make for an awesome movie?

✓ Favorite Christmas at Pemberley Manor (Countdown to Christmas • Jessica Lowndes and Michael Rady • October 27, 2018)
An event planner assistant (Elizabeth) looking to impress her boss and get ahead in her career heads to a small town so she can plan their annual Holiday Festival. But when disaster strikes and the town square is flooded, she has to turn to a billionaire (Mr. Darcy) so she can have the festival at Pemberley Manor... an estate owned by his company which, oh noes, is going to sell it so it can be torn down and made into condos. While there's an abundance of Christmas in this one, it's not beating you over the head, and makes a nice backdrop for the story. The leads are good and even the background stories are fun to watch. Easily one of my favorite of the Christmas films, this is a pretty good benchmark for where Hallmark should be landing with these things.

✓ Okay Christmas Joy (Countdown to Christmas • Danielle Panabaker and Matt Long • November 3, 2018)
LOLOLOL! It's a fire-and-ice romance! Killer Frost is a market research specialist who runs focus groups and is about to get a big promotion. Alas, she has to make an emergency trip home to help her beloved aunt recover from surgery. But, oh noes, seeing her aunt also means seeing her old flame... LITERALLY... because he's Young Johnny Blaze, AKA Ghost Rider! As holiday magic starts to work its... er... magic... will she find herself falling for him all over again as they work together baking for the town's Christmas cookie celebration? Will she give up her awful big city job to make a new life with her new love in podunk Crystal Falls? Alas, this is a predictable Hallmark Christmas movie in every way, so you already know the answer to that.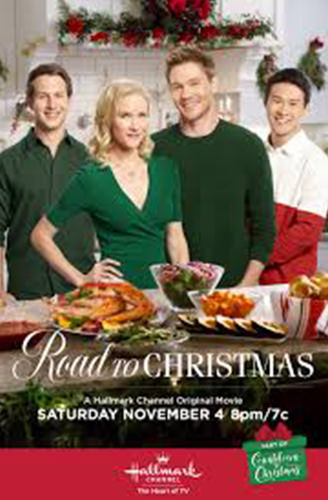 ✓ Road to Christmas (Countdown to Christmas • Jessy Schram and Chad Michael Murray • November 4, 2018)
The producer of a cooking show's annual Christmas Special is dismayed when she's told that she has to share production duties with the show host's son! As they hit the road to record segments for the special, their initial resistance to each other give way to feelings... FEELINGS OF LOVE! And Jessy Schram's secret plan to reunite the host's three sons on Christmas will either save the live show... or sink it. There isn't a lot to this one despite deft handling by all involved. Though I did really like the animations showing their travel journey between segments. And... do my eyes deceive me... or is Chad Michael Murray's brother "David" gay in this one? So gay people DO exist in HallmarkLand? Way to go.

✓ It's Christmas, Eve (Countdown to Christmas • LeAnn Rimes and Tyler Hynes • November 10, 2018)
I'm not 100% sure why this movie exists. My guess is that LeAnn Rimes wanted a movie, so Hallmark hacked together this boring mess around singing to make it seem like she has a reason to be there. She plays a budget-cutting school official who is contracted to slash red ink at a school in her hometown before heading to San Diego. BUT OH NOES... the neighbor next door to where she's staying at her parent's house is the widowed single-dad music teacher at the school, and one of the first programs to be cut! I wonder what's going to happen? Will she fall in love with Tyler Hynes? Will she discover that arts and music are important school programs? Will she grow a heart for Christmas? Will her interim job become permanent? WILL SHE SING?!? Oh probably. Alas the journey towards getting there is a long, slow, painfully dull one. I'd skip it. Unless school music pageants are your thing, in which case you can just skip to the end. And if all you care about is listening to LeAnn Rimes belt out an original (and entirely too short) Christmas song, just skip to the 1:40 mark. You're welcome.

✓ Good Christmas in Love (Countdown to Christmas • Brooke D'Orsay and Daniel Lissing • November 11, 2018)
The small-town bakery which produces "Christmas Kringles" holiday treats gets a visit from the upcoming CEO who's big plan is to start automating the entire factory and lay off most of the workers... but she doesn't know he's going to be the CEO, she just thinks he's a corporate lackey. And it's the job of the bakery's HR manager to show him around a company that obviously doesn't believe in hairnets (my God... Brooke D'Orsay's hair!). As he spends more and more time at the bakery... and more and more time with Brooke D'Orsay... he falls in love with the people... and with Brooke D'Orsay! And Brooke D'Orsay with him! AT LEAST UNTIL SHE FINDS OUT HIS REAL IDENTITY! This movie would be nothing special if it weren't for the two leads. They entirely sell the story and make you not mind so much that you're watching the same film you've seen a hundred times before. Packed with Christmas spirit and charm, this is what Hallmark does this time of year.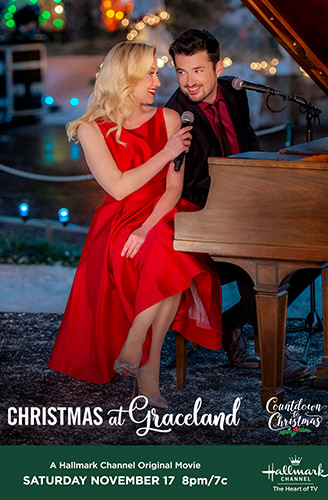 ✓ Okay Christmas at Graceland (Countdown to Christmas • Kellie Pickler and Wes Brown • November 17, 2018)
I honestly don't know why I like Kellie Pickler in these. She's not the greatest actor or anything... she just seems so... genuine. I love her for that. This time Kellie Pickler is a single mom and Chicago businesswoman tasked with buying out a family bank in Memphis (the city where she grew up, of course). While there she runs into Wes Brown, her ex-boyfriend who ropes her into performing together just like they used to. The more she spends soaking up the Christmas spirit and making music, the more she realizes that she misses home. This is by no means a great movie (even by Hallmark standards), but I enjoyed it just the same. Sure it's essentially a Graceland promotional video that was created to give Kellie Pickler an excuse to sing, but that's okay. Things don't always have to be perfect to have entertainment value.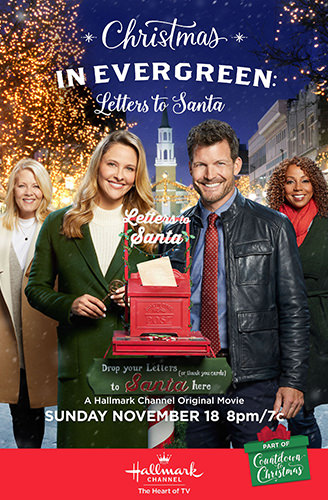 ✓ Okay Christmas in Evergreen: Letters to Santa (Countdown to Christmas • Jill Wagner and Mark Deklin • November 18, 2018)
A sequel to Christmas in Evergreen that brings back some of the characters from the original (including Holly Robinson). A professional retail store design guru heads back to her hometown of Evergreen where her favorite place... Daisy's General Store... has been closed and fallen in disrepair. Sad to see a piece of her childhood gone, she decides to use her skills to stage the store for sale in the hopes that somebody will buy it and keep Daisy's legacy alive. Fortunately a guy she keeps running into just happens to be a contractor who can help. While working on the store, a letter written 25 years ago falls out of Santa's mailbox. It was written by the contractor when he was a kid, wishing that Christmas would be like it was years ago with carolers and bells and magic. Or was it? With a new mission to make his childhood wish come true, romance seems inevitable for Jill Wagner. Or does it? There might be some kind of misunderstanding and some jumping to conclusions getting in the way. Surprisingly, I actually liked this one better than the original despite the hokey concept behind it all. After supporting the franchise over two movies, is it too much to hope that Holly Robinson-Peete gets an installment of her own next year? Probably.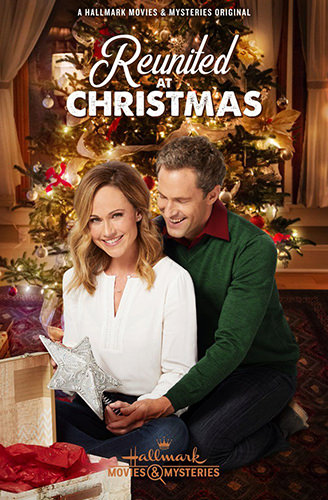 ✓ Reunited at Christmas (Countdown to Christmas • Nikki DeLoach and Mike Faiola • November 21, 2018)
When Nikki DeLoach's beloved nana dies, her love of Christmas dies as well... until she gets an invitation from her dead nana bringing the family together for one last Christmas at the old homestead. While there, her boyfriend proposes and she accepts. But then feels she's made a terrible mistake. I kept waiting for some new guy to sweep her off her feet, but instead this is a movie about her and her boyfriend working through everything over the holidays. Weird. And incredibly boring. This is a rather pointless and depressing movie. I held out hope that eventually something exciting would happen to make me care, but it just didn't. A total waste of time from start to finish.

✓ Favorite Christmas at the Palace (Countdown to Christmas • Merritt Patterson and Andrew Cooper • November 22, 2018)
Of all the fictional Hallmark countries, San Senova is one of my favorites because it's actual filming location was Romania (a place I love). — When the king of San Senova has lost his Christmas spirit, it's a pretty horrible situation for the country and they've taken to calling him a Grinch. They are big, big, really big on Christmas there because the country was founded on Christmas Eve. But then the widower king accidentally bumps into an American tourist who may just change his mind! She's an ex-ice-skating champion who now choreographs her friend in a traveling Christmas skating show, you see... and the king's daughter is learning how to ice skate, you see... and so the king wants her to tutor his daughter, you see... and of course he falls in love with her, you see. This one is charming and sweet in all the right ways. And while I'm not a big ice skating fan, I was a fan of the story. The mistaken identity was more clever than it usually is. And I really liked the way that the sub-plot with the skating friend and the king's faithful servant played out. Sure it's still predictable as they all are, but it's a fun and festive ride.

✓ Pride, Prejudice, and Mistletoe (Countdown to Christmas • Lacey Chabert and Brendan Penny • November 23, 2018)
Wanting to strike out on her own, Lacey Chabert co-founded an investment firm rather than go to work for her father. But when she needs to head back home to help her mom with a Christmas charity event, her business partner can't seem to get rid of her fast enough. Bypassing her ex-boyfriend, Lacey Chabert has to work on the charity event with a local restaurant owner... WHO JUST HAPPENS TO BE a colleague from the debate team she fought with back in high school. Eventually she starts to realize that she's being forced out of her own company, but doesn't know if that's necessarily a bad thing. Especially when she starts falling for her old debate team rival! So far as Hallmark goes, this one is pretty slow-moving and boring, despite the leads being okay. It just seems as though all the roadblocks that got thrown up were so absurd. I dunno. Might have been a good movie if they had polished the story a bit more?

✓ Okay Christmas Everlasting (Hallmark Hall of Fame) (Countdown to Christmas • Tatyana Ali and Dondre T. Whitfield • November 24, 2018)
First of all, holy cow, it's Patti LaBelle! And Dennis Haysbert! — Just when everything is coming up Milhouse in a woman's life (she made junior partner at her law firm just in time for the holidays), she gets the horrible news that her sister has died. Heartbroken, she heads back home to take care of the estate. There she runs into her high school sweetheart, who also happens to be her sister's attorney! Turns out that the will states she must live in her sister's house for thirty days in order to inherit it. Flashbacks tell the story of how her sister was in an accident that left her disabled, something she feels destroyed her sister's life. But slowly she learns that just because her sister had special needs doesn't mean her life was lost. She was a huge influence on many people in town and left an impression on everybody she met. This movie is definitely overly-sentimental and sweet, but is saved from distraction by the terrific cast (I especially liked Mr. Freckles the Cat) and some Hall-of-Fame-Money locations (Peter's ice fishing shack is epic). Another saving grace is the added mystery of who "Maeve" is... and the background of the "Friends of Alice" quilting circle. Holiday warmth that's worth a look on a cold winter night!

✓ Good A Shoe Addict's Christmas (Countdown to Christmas • Candace Cameron-Bure and Luke Macfarlane • November 25, 2018)
When Candace Cameron is trapped overnight in the department store where she works, she is visited by her shoe guardian angel fairy (or whatever a ditzy Jean Smart is supposed to be) who does the whole Dicken's Christmas Carol thing with the Shoes of Christmases Past, Present, and Future. BUT THAT'S NOT ALL! She has to work with Christmas-loving Luke Macfarlane to plan a Christmas charity ball and discover the best life she's meant to lead. This is a clever story with decent actors that hangs together well enough... and is fairly entertaining... but not as powerful as it could have been. There's only so many ways to remake A Christmas Carol, and Candace Cameron wasn't unlikeable enough for there to be a big enough "I've seen the light" ending. Still... fun Hallmark holiday fare.

✓ Favorite Mingle All the Way (Countdown to Christmas • Jen Lilley and Brant Daugherty • December 1, 2018)
The dreamy and adorable Jen Lilley is a software developer trying to finance her creation: Mingle All The Way, an app to pair up busy people who don't want to date but want to navigate parties and events without everybody asking who they're dating or trying to fix them up. Speaking as the target demographic, it sounds as a great idea to me! In order to prove her app's effectiveness Jen Lilley signs herself up, and is matched with a guy that... oh noes... SHE doesn't like because HE bought the Christmas tree angel she wanted. And... oh noes... HE doesn't like her because SHE ruined the stockings he made. But since they both need fictitious dates, they agree to bite the bullet and attend each other's holiday events. AND YOU WILL NEVER GUESS WHAT HAPPENS!!! HALLMARK HAPPENS! THAT'S WHAT! If I had to choose one word to describe this one, I'd pick "cute." Or maybe "sweet." I mean... Jen Lilley. What more do you need to know?

✓ Good A Majestic Christmas (Countdown to Christmas • Jerrika Hinton and Christian Vincent • December 2, 2018)
How do you not scare the traditional Hallmark audience when your two leads are Persons of Color? Surround them with whiteness, that's how! I know I should be thankful that Hallmark is finally getting around to letting non-white characters star in a precious few of their movies, but would it be horrible to back them up with other Persons of Color? I swear, you never see more than four non-white people on screen at the same time... and any concentrated Blackness here is fleeting and rare. But it is what it is. This is a charming film with two fantastic leads that uses Christmas to great effect. Jerrika Hinton is an architect who loves finding value in the past on the projects she works on. Alas, her next big project is to return to her hometown and destroy the historic Majestic Playhouse by turning it into a multiplex theater. But will the new owner backtrack on his modern vision when he starts falling in love with the architect? Or will they find a compromise between old and new that lets them both get what they want? Who knows? Well, you do if you've seen more than one Hallmark movie in your life.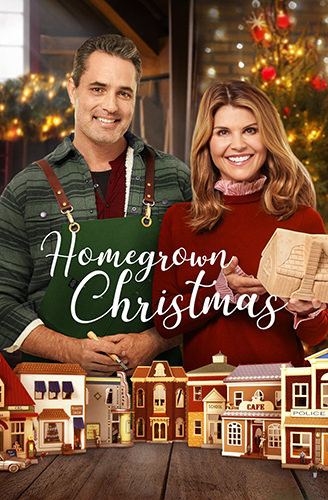 ✓ Homegrown Christmas (Countdown to Christmas • Lori Loughlin and Victor Webster • December 8, 2018)
Coming Soon!

✓ Welcome to Christmas (Countdown to Christmas • Eric Mabius and Jennifer Finnigan • December 9, 2018)
The town of Christmas, Colorado has fallen on hard times... all the holiday celebrations that used to draw crowds to the city have gone away as tourists find their entertainment elsewhere. Their last hope? A new ski resort is coming to Colorado, and they want it built in their town! So when a woman from the development company (who is dead-set on an alternate site) is sent to evaluate the location, the whole town mobilizes to change her mind. Which they do by lying about her car being damaged, lying about the town, and essentially holding her hostage until she changes her mind. How charming! Lucky for the town, the handsome widowed single dad of two girls sheriff just might be the key to changing her mind. This was a bit of a slog to get through, right up to the tired, predictable ending. That being said, I was grateful that they didn't go too hard into sentimental ridiculousness, and the leads were worth watching. And that's not nothing.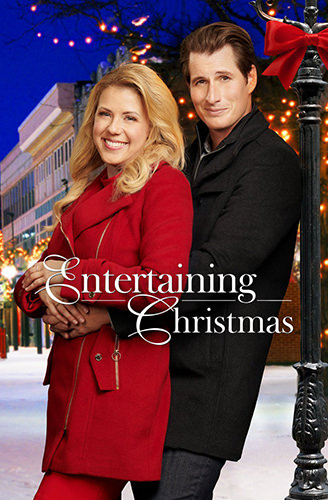 ✓ Entertaining Christmas (Countdown to Christmas • Jodie Sweetin and Brendan Fehr • December 15, 2018)
When a Martha Stewart clone wants to retire, her daughter Jodie Sweetin is the first choice to step in and replace her. Unfortunately she can't cook, can't craft, and generally makes a mess out of everything her mom's brand stands for. But when a video arrives from a little girl wanting to create the perfect Christmas for her father returning home from deployment, and she wants the mother to come help her, but the mother sends Jodie Sweetin... what could possibly go wrong? Well, the little girl's uncle showing up (HE'S A REPORTER LOOKING FOR THE TRUTH!) might throw a wrench in the works. Alas, this was a total snooze-fest for me. I didn't care for the story and thought the lack of chemistry was pretty glaring. So... a little sweet... but not a very entertaining Christmas after all.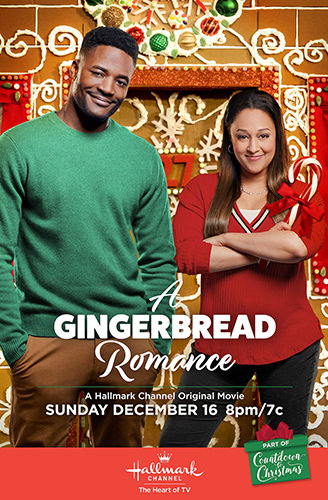 ✓ Okay A Gingerbread Romance (Countdown to Christmas • Tia Mowry-Hardrict and Duane Henry • December 16, 2018)
I cannot fathom why Hallmark doesn't make more movies with Persons of Color. It's an instant way to keep the same old story from seeming quite like the same old story, even though they sanitize most any cultural diversity from the story (we have yet to have an Asian-led romance, which is nuts given the success of Crazy Rich Asians). In this one we finally get Persons of Color (offset by Tia Mowry's boss being so white she's practically transparent). In this one, a Sister, Sister sister is an architect wanting to impress her boss by winning a "Giant Gingerbread House" contest so she can get a promotion to France. Desperate to find a baker when her pastry chef drops out, she happens upon a single dad at a bakery that she convinces to take the job. As she starts working with the guy and his daughter, suddenly her nomadic lifestyle feels less appealing, and she sees that settling down might be a happier option. This is a decent Christmas movie with a solid story, good acting, and an adorable girl who's rarely irritating. Just ignore the horrible props they came up with for the gingerbread houses. They look tragically fake and badly, sloppily decorated.

✓ Jingle Around the Clock (Countdown to Christmas • Brooke Nevin and Michael Cassidy • December 22, 2018)
I dunno about the story, which tends to wander, but the two leads are pretty good. Advertising executive who's anxious to prove she's got the right stuff for a Creative Director promotion, injects herself into a team working on a commercial that needs to be revised so she can impress her boss. She might as well, considering that the closest thing she has to a love life is lusting after the "Coffee Guy" who has started dropping by her friend's coffee shop every day. Her boss decides that she can work on the commercial, but has to team up with a guy from the New York office. And guess who it is? THAT'S RIGHT! IT'S COFFEE GUY! Friendly conflict, competition... and, of course, romance(!) ensues. AT LEAST IT MIGHT IF THERE'S NO BIG MISUNDERSTANDING THAT GETS IN THE WAY! Like I said, I found the story kind of bland (and wildly unbelievable on the advertising end), but it's saved by Brooke Nevin and Michael Cassidy being totally charming from start to finish.

✓ Christmas Made to Order (Countdown to Christmas • Alexa PenaVega and Jonathan Bennett • December 23, 2018)
Busy architect guy is charged with hosting the family for Christmas but totes doesn't know what to do to make his home a Christmas paradise... and entertain the relatives! Oh noes! Better hire a holiday decorator to fix that! Gee... I hope they don't fall in love. Ultimately this is a decent effort that doesn't really try to do anything overly-ambitious. I don't know that Bennett and PenaVega have tons of chemistry, but they manage to get through the film without setting anything on fire, so there's that.

✓ When Calls the Heart: The Greatest Christmas Blessing (Erin Krakow et al • December 25, 2018)
I am not a huge fan of When Calls the Heart but have it running as background noise often enough to know what's going on. The show hasn't been the same since Jack died... but it is what it is. The movie is mostly about Erin Krakow stroking her pregnant belly and wistfully thinking of Jack. And Bill's never-ending quest to make the perfect figgy pudding. And then there's the cart full of orphans that crashed outside of town who pulls on the heartstrings of the entire town because they never even get a Christmas. Then Hallmark sprinkles drama and hope over everything... Erin Krakow has Baby Jack... figgy pudding is achievement unlocked... and an old-fashioned Christmas is enjoyed by all. If you like When Calls the Heart, then here's the movie for you.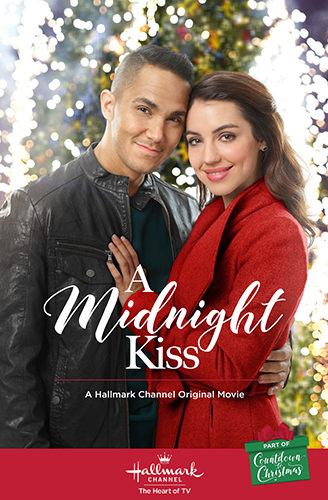 ✓ A Midnight Kiss (Countdown to Christmas • Adelaide Kane and Carlos PenaVega • December 29, 2018)
A woman who put her dreams on hold to help with the family's party planning business gets the gig of a lifetime, but disaster strikes when her parents leave on vacation, her sister-in-law is preggers, and her brother breaks his leg! Luckily her brother's best friend, Carlos PenaVega, is there to lend a hand. Oh man, I hope they don't fall in love! Oh course they do. But Carlos PenaVega is following his dreams to China... can the party planner find a way to follow her dreams too? Groan-inducing corny with a story so absurdly unrealistic that you have to turn your brain all the way to "off," this was not a great way to end the year for Hallmark.
Hallmark Movies & Mysteries Channel Originals 2018

✓ Marrying Father Christmas (Miracles of Christmas • Erin Krakow, Niall Matter, and Wendie Malick • November 4, 2018)
In the first movie, Finding Father Christmas, a woman follows a clue to Vermont to find the identity of her father. While there, she meets a guy she falls in love with. In the second movie, Engaging Father Christmas, she returns to Vermont to explore her new family there and visit the guy she fell for, who proposes to her. In this movie, the wedding is finally here... and we get to suffer through all the preparations while yet another family mystery gets shoved into the story for drama's sake. While I liked the first two films well enough, and this movie wasn't exactly terrible, it did feel as though things are getting stretched too thin (which, of course, means they will undoubtedly come out with a fourth one). A prime example of diminishing returns if there ever was one, please... please, Hallmark... stop while you're ahead.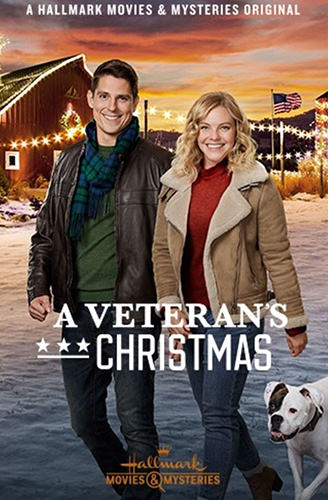 ✓ Good A Veteran's Christmas (Miracles of Christmas • Eloise Mumford and Sean Faris • November 11, 2018)
Look, you either buy into the Hallmark fantasy world or you don't. Because I would be the first to admit that this one has a weird vibe otherwise. Honorably discharged Captain Grace is driving home during the holiday season when, uh oh, she has an accident and her jeep is wrecked in the small town of River's Crossing! Lucky for her, the young town judge and his dog, Justice, has a cozy cottage out back where she can stay for the weeks it will take to repair her rig! For some inexplicable reason, despite being a woman living in 2018, Grace doesn't find this to be a scary prospect at all! The town quickly starts winning her over with the Christmas spirit, even though she's distraught over having to leave her military dog behind in Afghanistan (and, wait for it... her dog's name is Christmas!). You can see the ending telegraphed from miles away, but it's still guaranteed to bring a lump to your throat. Military-themed Christmas Hallmark movies are my favorite, and this one is pretty good. Assuming you can get past the whiny, selfish niece... and constantly wondering "Holy crap! Isn't she worried about staying in a cottage where a guy she doesn't even know has a key?" And about the judge's creepy dialogue on the carousel? =shudder=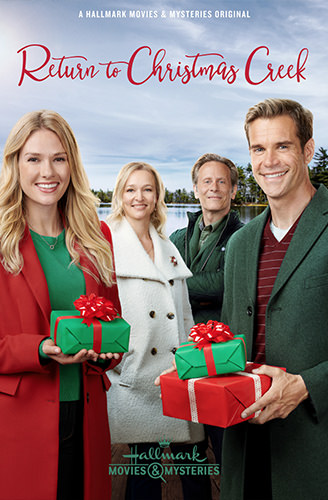 ✓ Okay Return to Christmas Creek (Miracles of Christmas • Tori Anderson and Stephen Huszar • November 17, 2018)
When told her Christmas shopping app "lacks Christmas spirit" and her boyfriend dumps her because she won't do Christmas with his family, a software developer heads back to her childhood home of Christmas Creek to "do research" on improving her app. But she will end up doing more than research when she runs into her childhood best friend, Mike Ruggles! While there she helps her uncle fly toys to kids in remote areas (her uncle being Steven Weber from Wings!) and finds herself falling into the Christmas spirit... and Ruggles, of course. Fairly standard Hallmark holiday fare, but the mystery of why her dad and uncle had a falling out at least tries to add a small twist to the same old formula. Well acted and a story that works, this was one of the better offerings of 2018.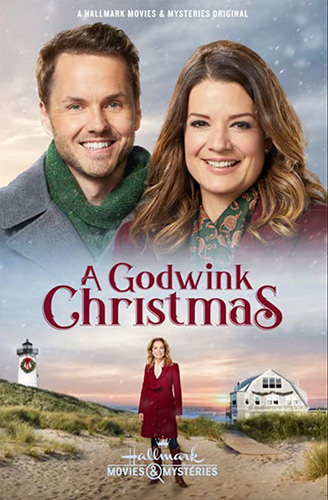 ✓ A Godwink Christmas (Miracles of Christmas • Kimberley Sustad and Paul Campbell • November 18, 2018)
I guess when you're running out of ideas for Christmas movies, you just toss Kathie Lee Gifford into the standard Hallmark formula and hope for the best! An antique appraiser gets engaged to a stick-in-the-mud who loves work more than her. Luckily Aunt Kathy Lee Gifford invites her to Nantucket so she can fall in love with somebody else after she goes antiquing on Martha's Vineyard! But it's okay because her fiancé is a jerk. What's so frustrating is that the cast is great (Paul Campbell is one of my favorites) but they just seem wasted here. Not a total waste of time... and so very Hallmark... but the whole "God winking" pablum feels forced and artificial.

✓ Last Vermont Christmas (Miracles of Christmas • Erin Cahill and Justin Bruening • November 19, 2018)
A widowed mother returns home for the annual family Christmas with her daughter only to find that her parents are retiring and wanting to sell her childhood home in Vermont and move to Arizona. And who should the co-buyer of the house turn out to be? Her old high school boyfriend! Which means that this "last Vermont Christmas" might not be her last Vermont Christmas after all! This movie was okay, though it could have benefitted from some heavy editing and a half-hour shorter running time. It drags way too much and the ending seems to take forever to arrive.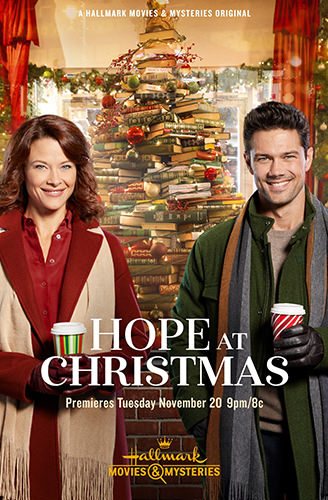 ✓ Hope at Christmas (Miracles of Christmas • Scottie Thompson and Ryan Paevey • November 20, 2018)
"Mommmmmmm! It's getting cold in heeeeeeere!" After going through a divorce, a woman has to re-enter the workforce to provide for her and her daughter in New York City. But first she has to return to the small town where she spent her holidays as a kid and dispose of her grandmother's house that she inherited. Alas... a local schoolteacher (and part-time Santa) may have her changing her mind about selling! This was a mildly amusing but largely forgettable effort thanks to the complete lack of originality in even the smallest measure.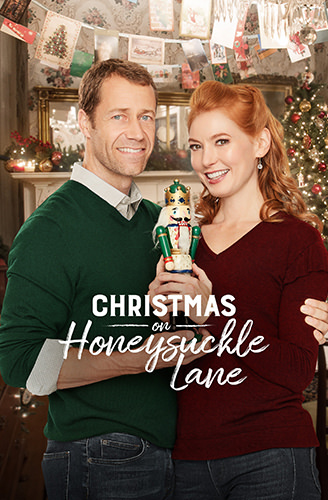 ✓ Christmas on Honeysuckle Lane (Miracles of Christmas • Alicia Witt and Colin Ferguson • November 24, 2018)
Apparently this was based on a beloved book, but I don't think there's much to love about the movie. A successful lawyer heads home for the holidays with her siblings after the death of her parents. While going through her beautiful childhood home with an antique appraiser, she discovers a secret that makes her reevaluate how she remembers her parents. Having been away from home for so long, she finds it more and more difficult to leave again... though falling in love with the appraiser may have something to do with it as well. The (over)acting in this one was sub-par all the way around, and I thought the story was repetitive... and the "mystery" was kinda disappointing. Too many wistful looks and "wishing mom and dad was here."

✓ Christmas Wonderland (Miracles of Christmas • Emily Osment and Ryan Rottman • December 1, 2018)
A woman who gave up her dream of being an artist puts her aspirations on hold when she became an art gallery curator. She spends her days telling the vicious gallery owner to "change that frame" and "this light is too bright" while the owner tells her what a genius she is and how she would literally die without her. But... oh noes... she has to go back to her small hometown to watch her niece and nephew right in the middle of the busy holiday art season! And... oh noes... her old high school lover happens to be in charge of the school dance where her sister volunteered her! And... oh noes... the gym where the dance was being held is destroyed. And... oh noes... they start falling in love again while they search for a new location! And... oh noes... now she can't decide whether she wants to go back to her big-city life or stay in the small town she's come to love again! Okay, here's the deal. I've liked Emily Osment since she was Lilly in Hannah Montana and have liked many of the things she's been in since. But as a romantic lead in this by-the-numbers movie she was not that great. Ultimately this is a serviceable holiday movie, but not a necessary one.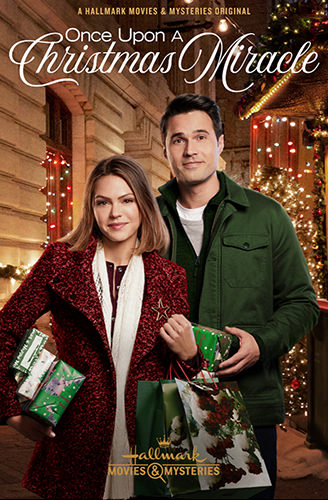 ✓ Favorite Once Upon a Christmas Miracle (Miracles of Christmas • Aimee Teegarden and Brett Dalton • December 2, 2018)
Huh. This one is a little different than the usual Hallmark fare, which is a surprising turn of events in 2018! Even more amazing? IT'S APPARENTLY BASED ON A TRUE STORY! When a pretty organ transplant patient in Chicago meets the donor who saved her life, it leads to an unlikely (but all too predictable) romance. This movie exemplifies selflessness and the spirit of giving that makes Christmas the holiday it's meant to be, thus makes for the perfect Hallmark movie. The acting talent is top notch, and both leads have chemistry for days. This is essential for the scene where the guy tells the girl he's her donor match, since the entire movie hinges on that moment. They totally deliver. Easily one of my favorites of 2018.

✓ Good Memories of Christmas (Miracles of Christmas • Christina Milian and Mark Taylor • December 8, 2018)
THIS EPISODE OF HALLMARK IS BROUGHT TO YOU BY BALSAM HILL ARTIFICIAL CHRISTMAS TREES! BALSAM HILL... THE NEXT BEST THING TO MURDERING A TREE! When a woman's boss insists that she take a holiday break... and suggests that she go home for her hometown's Christmas Gala where her late mother is being honored. The woman agrees so she can sell off the home she inherited. AND THEN... she meets the guy who helped her Christmas-crazy mom decorate her home... AND THEN... the lodge where the gala is held is going to be sold... AND THEN... she starts hanging out with the decorations guy and getting into the Christmas spirit. Oh dear! I hope they don't fall in love! (But of course they do). This is pretty straightforward Hallmark Christmas movie. What makes it worth watching is 100% the two leads, who are sweet and charming and have good chemistry.

✓ Time for Me to Come Home for Christmas (Miracles of Christmas • Megan Park and Josh Henderson • December 9, 2018)
This is one of those road trip flicks where the woman's mom died so she isn't feeling very Christmassy and the man's dad died so he isn't feeling very Christmassy... but they both just happen to meet at a snow-bound airport and are both trying to make their way across the country so they can be home for Christmas where they just happen to live in the same area. You know... that old chestnut. Except THIS time the guy is a famous country music star and he accidentally runs into the gal and spills coffee on her. Oh... wait... that's not new at all. Except THIS time there is a huge misunderstanding that threatens to tear their budding romance apart. Oh... wait... that's not new either. Except THIS time the gal is trying to save a struggling family business. Oh... wait... have I seen this movie before? No. But I've seen all these elements in different movies SO MANY TIMES that I was bored bored bored because they didn't even try to do anything different with any of it. I dunno. Maybe if I liked the music, or maybe if I liked the leads, or maybe if the weepy nature of it all wasn't so overbearing, I could have been invested enough to care.

✓ Okay Northern Lights of Christmas (Miracles of Christmas • Ashley Williams and Corey Sevier • December 15, 2018)
While I like Ashley Williams well enough, her over-the-top chirpy Christmas optimism was exhausting. She was JUST SO EXCITED ALL THE TIME and was YELLING HER DIALOGUE to let you know it. I thought that the beautiful Alaska scenery would make up for it, but they didn't shoot a frame of this in The 49th State. And certainly not in December. I've been to Alaska in Winter, and the sun sets like at 3:30 or something, so these bright afternoons and evenings are just stilly. But anyway... Ashley Williams is a pilot who dreams of one day owning her own plane so she can quit her airline job and fly charters out of Seattle. Her dreams get one step closer to reality when a beloved family friend dies and leaves her his entire ranch (complete with reindeer!). Thinking she will visit one last time before selling it so she has enough money to buy her plane, she heads to Alaska. There she meets the handsome ranch hand who has been helping to maintain the place, but wants nothing to do with Ashley Williams for betraying the ideals of the late owner. So she agrees to partner with him to find just the right buyer, and figures they'll host an annually Christmas party to attract people who love the ranch like they do. Hallmark happens. This is not a terrible movie. It has some genuinely sweet and funny moments that make it okay (and it has probably my favorite "almost kiss" out of the Hallmark movies I've seen). But it's pretty meh overall, and the idea that these women keep giving up their dream to stay with a guy or save a ranch is getting old.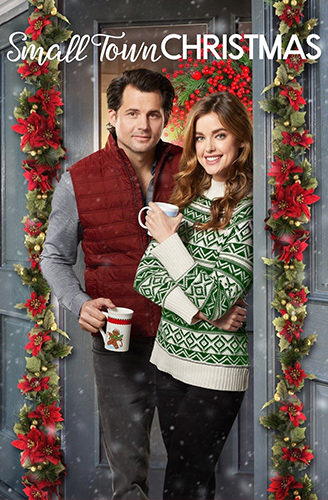 ✓ Small Town Christmas (Miracles of Christmas • Ashley Newbrough and Kristoffer Polaha • December 16, 2018)
When a writer's first novel, titled Small Town Christmas, becomes a success, she reveals that the setting of the book is based on stories she heard from a coworker about his hometown of Springdale, Wisconsin. It's then that her publicist has the idea to set up a book signing there to drum up holiday sales. LITTLE DOES THE AUTHOR KNOW that her coworker moved back home AND NOW OWNS THE BOOKSHOP! Crazy, I know! Early in the movie, the author picks up her rental car just as a guy shows up to rent something (without a reservation) and there are no more cars left. So the author INVITES A MAN SHE DOESN'T KNOW to share a ride with her to Springdale... IN THE MIDDLE OF THE NIGHT! Crazy, I know. This one has charming enough leads, and the story premise is okay despite a string of misunderstands that are intended to be clever (but are instead kinda laughable)... but The sappy idiocy at the end kind of sabotages it all. Also? ANNOYING WHINY KID BONUS POINTS!

✓ A Christmas for the Books (Miracles of Christmas • Chelsea Kane and Drew Seeley • December 20, 2018)
When a "lifestyle guru /slash/ relationship expert" has to fake her own relationship with a pretend boyfriend in order to impress people who can hand her the job of her dreams th— ugh, well, you know what happens. This movie is sadly devoid of any charisma, chemistry, or holiday magic. It's just a piecemeal hack-fest of past Hallmark movies which did it far better. Not tragic, but not really worth your time either.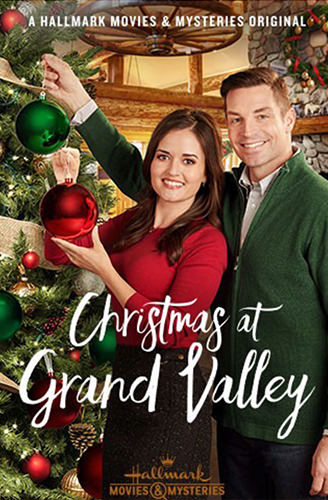 ✓ Christmas at Grand Valley (Miracles of Christmas • Danica McKellar and Brennan Elliott • December 21, 2018)
It wouldn't be Christmas if Hallmark wasn't shoving yet another SAVE THE LODGE! movie down our throats. And this time it's a pretty bad one, despite having Danica McKellar in it. Maybe it's Brennan Elliott horrible haircut that's at fault? Hard to say. Wannabe artist has to settle for running a gallery (=groan=) but tires of doing a job that doesn't inspire her. Looking for a break, she helps out with kids' activities at a lodge in Grand Valley which is struggling (=GROAN=). Enter a widowed dad with two annoying kids (=GROOOOOOOOANNN!!) who shows up during the holidays at the lodge to review their finances and decide if it should be closed. Absolutely nothing new here, and the story is so tired that you will swear you've seen this movie a dozen times before... BECAUSE YOU HAVE! I mean, come on! Yes Hallmark movies recycle elements and are all totally predictable... but this was just embarrassing.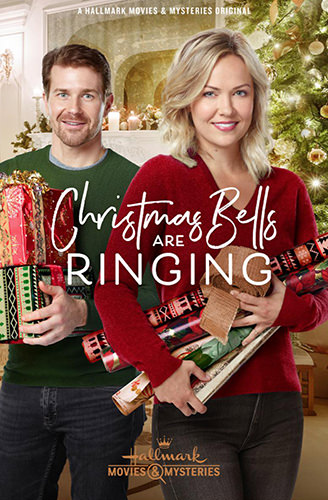 ✓ Christmas Bells are Ringing (Miracles of Christmas • Emilie Ullerup and Josh Kelly • December 22, 2018)
Painfully average with lukewarm chemistry between leads... this film is middle-of-the-road Hallmark and (of course) entirely predictable. A woman stops visiting her family vacation home on The Cape after her mother dies, but returns for the wedding of her dad and step-mom-to-be. Then the photography job she wants is put in jeopardy and she has to turn to an old friend (recently divorced) for help in shooting photos which capture Christmas. But will she end up with something more than photos? Or will the guy take a job in London and dash a blossoming romance? The film is not a full-on dud, but it is a pretty weak entry in the Relm of Hallmark Christmas movies.
PixL Originals 2018

✓ Good Secret Millionaire (Siobhan Williams and Steve Lund • January 6, 2018)
A woman protesting the destruction of a local park by a big developer has an accidental run-in with a guy whom she helps find a job at a food truck she works at. Little does she know, the guy is actually the millionaire son of the developer. Can their budding relationship survive such a deception? Steve Lund is absolutely flawless in these kind of movies, and really makes the whole thing worthwhile. The story, which is nothing exceptional, is pretty good as well.
Netflix Originals 2018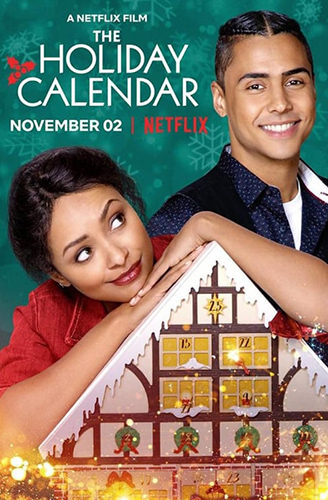 ✓ The Holiday Calendar (Kat Graham and Quincy Brown • November 2, 2018)
A woman gets a magic advent calendar from her grandfather. Every time she opens one of the doors, whatever is inside will come to pass. Find boots, get boots. That kind of thing. It's a clever premise that's actually kinda interesting. Except things go on way too long and the love triangle flip-flops are just filler. Suffice to say that the right couple wins out in the end and they live happily ever after. Yay.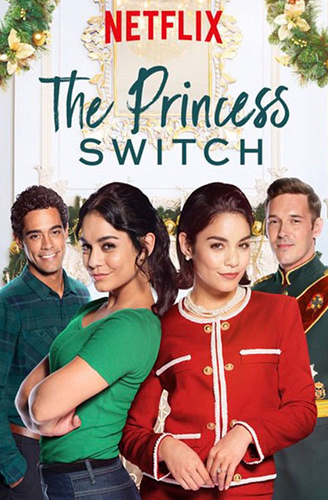 ✓ Okay The Princess Switch (Vanessa Hudgens • November 16, 2018)
Oh joy. Yet another retelling of The Prince and the Pauper. A pastry chef is invited to compete in a baking competition in Belgravia with her business partner and his daughter. Once there she runs into the Duchess of Montenaro, WHO LOOKS JUST LIKE HER! Hey! They should totes switch places! That way the pastry chef can fall in love with the prince and the duchess can fall in love with the business partner. =sigh= Hijinks, scheming, sabotage, and love ensue. This is a tired story that's completely salvaged by the winning charm and talent of Vanessa Hudgens.

✓ A Christmas Prince: The Royal Wedding (Rose McIver and Ben Lamb • November 30, 2018)
Everybody's back for another spin around the royal fictional country of Aldovia in this entirely unnecessary sequel to the highly successful Hallmark original from last year. This includes the evil cousin who has lost all his money thanks to a divorce from the prince's ex girlfriend. We also get such rousing excitement as a failing economy, record unemployment, a Glockenspiel Consortium, love, betrayal, and (of course) a wedding. This is a prime example of why romance movies so rarely have sequels that work. There's just nowhere to go that's interesting.
Other Originals 2018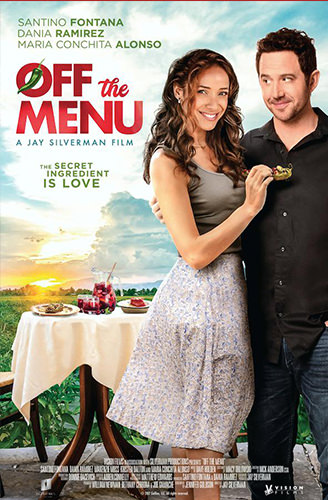 ✓ Favorite Off The Menu (Santino Fontana, Dania Ramirez • February 1, 2018)
Spoiled heir to a fast food taco chain is tasked with heading to New Mexico so he can visit restaurants and find a new dish that will reverse the downward sales trend they've been experiencing. He happens across a woman's restaurant and immediately gets off on the wrong foot with her, then gets thrown out despite hitting it off with her young daughter. As he's headed out of town, he is pulled over for having his license suspended then has his car impounded, thus ending up stuck where the woman's restaurant is the only place to eat. He can't leave until the district attorney gets back from a fishing trip and gives him a temporary license. Oh my. You don't think they'll fall in love do you? This movie is pretty darn good... due in no small part to a good story, good acting, and some beautiful cinematography. I liked this one a lot. And I really want to try that signature dish.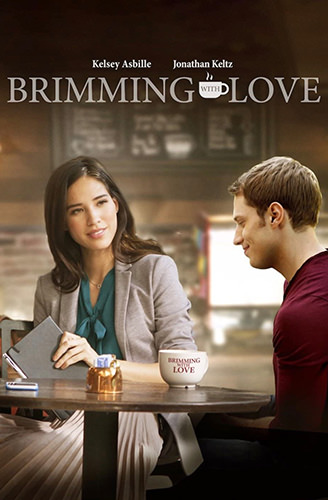 ✓ Brimming with Love (Kelsey Asbille, Johnathan Keltz • May 5, 2018)
A guy running a coffee shop who finds romantic matches after drinking 30 cups of coffee with you is made the subject of a journalist looking for her big break. The rest is a painfully predictable paint-by-numbers story where the two side-story romances are more interesting than the lead. The only bright spot was a guest appearance by George Newbern.

✓ Christmas with a View (Kaitlyn Leeb and Scott Cavalheiro • November 1, 2018)
I was stuck in a hotel room with nothing better to do than look for Christmas movies online when this popped up. I cannot for the life of me understand why it was ever made. Perhaps there's a story in here somewhere, but this painfully slow mess didn't find it. After failing to make it with a restaurant of her own, a waitress at a ski resort faces an entirely new challenge when a celebrity chef winner from a "Can You Stand the Heat" cooking competition show is brought into the restaurant. The two leads aren't awful, but they just aren't give much to work with. Kinda redeems itself in the end, but I don't think the "getting there" was worth it.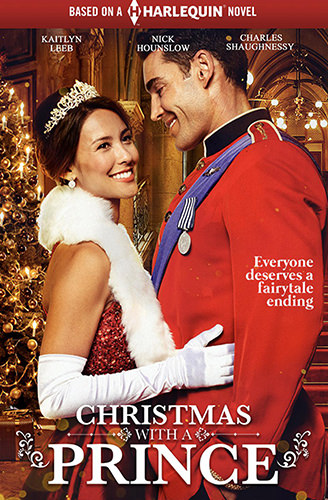 ✓ Christmas with a Prince (Kaitlyn Leeb and Nick Hounslow • November 2, 2018)
When Nurse Jeff learns that his old friend from boarding school, THE PRINCE, has broken his leg in a skiing accident, he manipulates things at the hospital so Prince Alex can recover secretly in his half-sister's pediatric ward (she's Doctor Tasha). She doesn't like the prince and hates the idea... until the royal family agrees to a generous donation to the hospital to cover her budget shortfall. She had a crush on him during boarding school, but totes denies it, of course. Hallmark, ahem, Harlequin Romance ensues. The result is not terrible... parts of it are actually kinda fun... but it doesn't reach for the rafters either. The efforts to be funny are more cheesy than hilarious, but that's almost to be expected. As Christmas nears and the prince spends time with all the kids (and dreamy Dr. Tasha) he becomes a better person which will make him a better king. Kinda weird that my favorite character was... Nurse Jeff(?!?) though.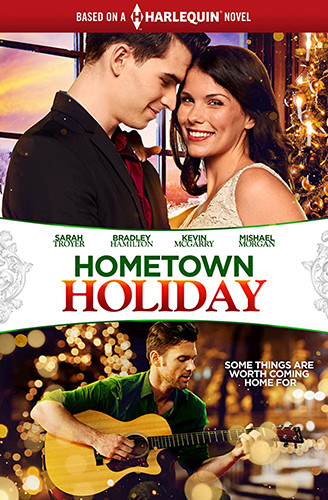 ✓ Hometown Holiday (Sarah Troyer and Bradley Hamilton • November 1, 2018)
Yikes. Entertainment lawyer heads back to his home town of Rust Creek(!) in order to sign up a local farm dad who became a viral star when his young son uploaded a video of him singing and playing guitar. The lawyer couldn't get the guy to sign a contract, but he did meet a woman he immediately fell in like with. Too bad he has a girlfriend back in Los Angeles. Too bad his girlfriend is cheating on him with a co-worker. Or is that a bad thing after all? He does get a lucky break when his pregnant sister forces the singing dad to give her brother another chance. So back to Rust Creek he goes. Mistaken identity, white lies, bad acting, horrendous dialogue, a silly story, and an even sillier romance ensue. What puzzles me is how they got Kevin McGarry and Stephen Huszar as secondary players. They usually star in movies of their own. This is not a great movie (and the ending is horrific), but it skates just shy of a total trainwreck.

✓ A Wedding for Christmas (Cristine Prosperi and Colton Little • November 25, 2018)
ICE DIVING... IN THE NETHERLANDS?!? When writers come up with crazy stuff like this, you'd think that they would at least run it by Google to find out if... you know... IT ACTUALLY EXISTS! Winter in the Netherlands is mild. The idea of there being ice flows that you can dive under is laughable. As is the idea that you could ever get past what a horrible obnoxious snob the main character is at the beginning. But anyway... a top wedding planner has to plan her sister's last-minute Christmas Eve wedding at the Christmas Tree Farm in a small town where they grew up, which has long been sold to a childhood friend. Once she gets past the fact that she's no longer in Los Angeles and pulls the stick out of her butt, she relies on "those country folk and their simple ways" to help her make the wedding come together. If I were to sum up this movie in a word, I think I'd pick "awkward." Nobody has chemistry with each other. It's just one awkward scene after another that never quite gels.

✓ Good A Very Nutty Christmas (Melissa Joan Hart and Barry Watson • November 30, 2018)
Look, this is a good movie for one reason and one reason only... Barry Watson. His flawless performance could have gone so very wrong... and I am willing to bet that in other hands it likely wood have. Overworked bakery owner has her life changed by the sudden appearance of "Chip" a guy who claims to be a German soldier... but who looks suspiciously like a nutcracker come to life. Because he is. And his mission? To protect Melissa Joan Hart from The Mouse King. And to help her to rediscover the meaning of Christmas. I was entirely expecting that they would make The Nutcracker be a complete and total dumbass... he is, after all, a wooden doll who became a real live boy. But nope. Chip isn't an idiot at all. Instead Barry Watson plays the character as naively sweet and full of wonder, and it's a lot of fun to watch (there are so many good moments, but when he sees the wall of nutcracker ornaments is my favorite). Melissa Joan Hart is once again playing a generic love interest, and it's only natural to wonder what this movie could have been with somebody else in her role. But her production company produced the film, assumably for her to star in, so there was no avoiding it. Regardless, this is a Christmas movie in the Hallmark mold that is truly something different, and for that alone I was happy to stumble across it.

✓ BAD Christmas Catch (Emily Alatalo and Franco Lo Presti • December 2, 2018)
I had to check to see if this was a movie from the 1990's that got repackaged because... dang. Even if it weren't so badly dated, the horrific "acting" by the lead would have sunk this as any form of "entertainment." She plays her role like she will drop dead if her every moment is not played as clutzy and stupid. I was exhausted after 15 minutes. There is no way... none that the guy would be at all interested in that level of hot mess, and what was supposed to be funny was just mind-numbingly idiotic. There was a kinda "twist" that might have salvaged things if not for the fact that it was pretty much senseless (HOW DID IT GET IN THERE?!?). And how they got Lauren Holly to buy into this garbage is beyond me.

✓ Santa's Boots (Megan Hilty and Noah Mills • December 8, 2018)
Because she has an abundance of vacation days that need to be taken, a woman returns to her hometown where she is asked to be a substitute elf for a substitute Santa at her father's store. BUT THERE'S NO SUBSTITUTE FOR FALLING IN LOVE! Except Santa vanishes without a trace after an emergency call... and the only thing left of him is his boot. HOLY CINDERELLA, BATMAN! Will Holly the Elf be able to track down her holiday crush? Well, as jaw-droppingly simple as you'd think that might be given the huge amount of information she acquired the week they were working together, you'd sure think so. But she was surprisingly dim on that front... having guys try on the boots even though she knows what he looks like?!? Did it not for a second occur to her to just wait until he had dealt with his emergency and came back to get his boots back? The movie ultimately relies on dumb-luck instead of any sleuthing ability to save the day, which is pretty disappointing. In the end this was an hour movie told in 90 minutes and would have been so much better had they even attempted to be a little smarter with the story.

✓ Good Christmas Around the Corner (Alexandra Breckenridge and Jamie Spilchuk • December 14, 2018)
THIS MOVIE BROUGHT TO YOU BY CHEWY.COM! After a business disaster, a woman flees from New York City to Vermont where she stays in an apartment above a book store her mother loved. While staying there, the guest become manager and gets to work at the store for a month. She misses her mother who has since passed, and she also misses Christmas. Staying and working at the book shop during the town's Christmas festival may be just the ticket. But when she arrives she finds that the Christmas festival has been canceled because of a flood a few months back... the book shop has fallen in disrepair... and the owner of the book shop has lost his Christmas spirit. She takes it upon herself to restore the book shop to its former glory, even if she has to butt heads with the owner... who is intent on selling the store come January. Despite that, could ROMANCE be just around the corner? This is a Lifetime movie and not Hallmark, which means they actually bother to acknowledge a gay couple exists, which is refreshing. The story and acting are terrific too. Hallmark should take note. But they won't. Apparently their target demographic is a bunch of bigots who will faint at the sight of a gay person or interracial couple or anything that's not white, hetero, Christian in their flicks.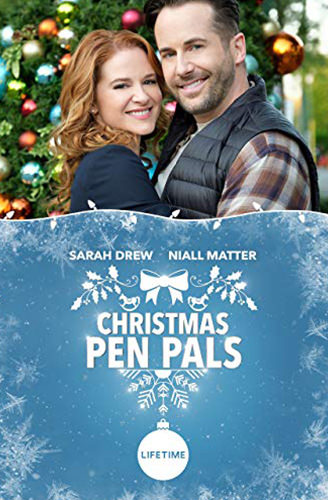 ✓ Good Christmas Pen Pals (Sarah Drew and Niall Matter • December 15, 2018)
After finding out her dating app, Perfect One, has been declining in popularity... then getting dumped via email... right before Christmas, Sarah Drew accidentally commits to spending the holidays with her family. While back in her home town she runs into her high school boyfriend as she struggles to find a way of perfecting her app's algorithm to match people up who will have a "spark" between them. Her dad then convinces her to sign up for an anonymous Christmas pen pal... who will be revealed on Christmas Eve. Of course she falls in love with her pen pal. Of course it's her high school boyfriend. Of course she then "understands love" and knows how to fix her app. This is a pretty good movie, mostly thanks to Sarah Drew and Niall Matter, who don't know how to be anything but charming. The story, on the other hand, has many weak spots. Apparently in the world inhabited by Sarah Drew, cellular data plans don't exist, because she's constantly looking for WiFi. Stupid. Also? IF THEY DATED IN HIGH SCHOOL, ASSUMABLY THEY WROTE NOTES TO EACH OTHER. HOW DO THEY NOT RECOGNIZE EACH OTHER'S HANDWRITING FROM THE VERY FIRST LETTER?!?

✓ Okay Forever Christmas (AKA Mr. 365) (Chelsea Hobbs and Christopher Russell • December 15, 2018)
Reality television producer is assigned a story on some guy who celebrates Christmas 365 days a year. Thinking that he's a nutjob that she can exploit for ratings gold (and being able to keep her job) she heads out to meet the guy... who ends up being super nice and really good-looking. They fall for each other immediately. Then OF COURSE her boss wants to pervert the story into something awful, which causes all kinds of problems between the potential happy couple. I have to say... I was pleasantly surprised that this ended up being a genuinely sweet story with decent acting and terrific chemistry between leads. Sure the concept is wacky as all getout, but couldn't that be said for most of these movies?