Here's a checklist of all the Hallmark original romance movies from 2016 along with my comments on those I've seen.
Special movies of note are marked Favorite, Good, Okay, and BAD.
Hallmark Channel Originals 2016

✓ Favorite Love in Paradise (Winterfest • Emmanuelle Vaugier and Luke Perry • January 2, 2016)
Okay, come on, it's a Luke Perry movie! Say what you like about him, he's a surprisingly good actor and can make even the smallest parts something special (remember him in The Fifth Element?). In this one he plays a former Western movie star who's having to do TV commercials for beans in order to make a living. But when a family ranch in Montana calls him away from his pampered New York City lifestyle as a publicity stunt, both parties get more than they bargained for. This one is funnier than you'd think... mostly because Luke Perry has never been one to shy away from poking fun at himself and is just plain funny. As a fake cowboy trying to keep up with a real cowboy's routine, he plays it note-perfect. And you really can't discount Emmanuelle Vaugier as the straight-man, because she's terrific too. The romance is a bit forced, but the chemistry between the leads is flawless. I didn't even mind that this was yet another SAVE THE RANCH FROM EVIL DEVELOPERS story.

✓ Love's Complicated (Winterfest • Holly Marie Combs and Ben Bass • January 9, 2016)
Wow. I had no idea that Holly Marie Combs was in one of these! I had a major crush on her in the late 90's because of her show Charmed (let's face it... she was the only reason to watch that show). And, oh look... here's that guy from Rookie Blue too! Anyway... when Holly Marie Combs gets signed up for conflict management class by her jerk of a boyfriend, she's more than a little upset that he doesn't show up as well. Fortunately, a shock jock radio guy who trashed her successful debut novel is there to make sure there's plenty of conflict for her to work with! But will it be CONFLICT IN LOVE that is her biggest challenge? Hmmmmm? This film was a bit of a dud and didn't really engage me, but it wasn't awful enough for me to fast-forward through. So... yay?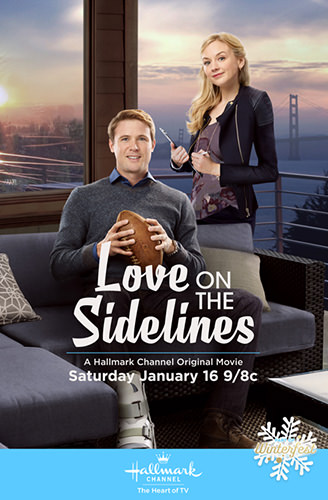 ✓ Okay Love on the Sidelines (Winterfest • Emily Kinney and John Reardon • January 16, 2016)
A famous football player needs a new personal assistant while he's laid up with a sprained ankle. The agency sent him... A WOMAN?!? ZOMG! HOW HORRIBLE! HE DOESN'T WANT A STUPID WOMAN AS HIS PERSONAL ASSISTANT! SHE DOESN'T EVEN KNOW ANYTHING ABOUT SPORTS! But she's desperate for a job so she won't give up! I wonder what's going to happen? Oh yeah... the same thing that always happens in a Hallmark movie.

✓ Okay Unleashing Mr. Darcy (Winterfest • Cindy Busby and Ryan Paevey • January 23, 2016)
It's Pride & Prejudice... with dogs! When private school teacher gets fired because she refuses to take a bribe, she decides to devote her time to showing dogs in dog shows. There she runs across canine judge Donovan Darcy, and they are immediately at odds. After a misunderstanding, Elizabeth decides he's an arrogant, privileged, rude jerk. Eventually, thanks to dog shows and random encounters, she starts to discover the real Mr. Darcy and their relationship starts to change. But dealing with his manipulative aunt and the woman she is trying to get him to marry will make any relationship a real challenge. This one is actually far better than it has a right to be... and it's largely due to the cast, which is spot-on. Frances Fisher is deliciously evil as the aunt, and the entire movie is better for her playing the role.

✓ Dater's Handbook (Countdown to Valentine's Day • Meghan Markle, Kristoffer Polaha and Jonathan Scarfe • January 30, 2016)
Before Meghan Markle became the Duchess of Sussex, she had a halfway decent career as an actor. I really liked her on Suits, and she's good in this little distraction as well. What's ironic is watching her trying to find the right guy in a movie when she ended up with a prince in real life. In the film she decides to take relationship advice from a guru called Dr. Susie and follow the advice in her book called The Dater's Handbook. Ultimately she ends up having to choose between two guys who fit the bill... but in very different ways. While not a disaster, this is the kind of meandering story that struggles to keep my attention.

✓ Okay All Things Valentine (Countdown to Valentine's Day • Sarah Rafferty and Sam Page • January 31, 2016)
When an anonymous "relationship coach" blogger has a series of never-ending Valentine's Day disasters, she is reluctant to start a new column called All Things Valentine that her editor is wanting. Until she falls for her handsome veterinarian and starts to believe in love again! But when she finds out that he got dumped because of her relationship advice and has been leaving angry comments on her blog (without knowing it's her), she has to reevaluate things. The cast is great and BUZBEE THE DOG IS SO CUTE. Overall, it's a decent movie and I enjoyed it. Two people falling in love offline while hating on each other online makes for a good story.

✓ Okay Appetite for Love (Countdown to Valentine's Day • Taylor Cole and Andrew Walker • February 6, 2016)
Okay. The start of this one is all kinds of hilarious. A woman has dinner with her boyfriend only to find out that he's meticulously planned every detail of their future without even asking her ("Then you can take off work to raise our one child!"). After that she heads back to her childhood home so she can convince a local restaurant owner to follow the re-branding guidelines after the company she works for acquired the restaurant chain... ONLY TO FIND OUT THAT THE OWNER OF THE RESTAURANT IS HER HIGH SCHOOL BOYFRIEND... AND HE DOESN'T WANT ANYBODY MESSING WITH HIS RESTAURANT!!! Oh noes! Whatever will happen now? The story is mundane, but I love Taylor Cole and Andrew Walker, so this one turned out better than it had a right to.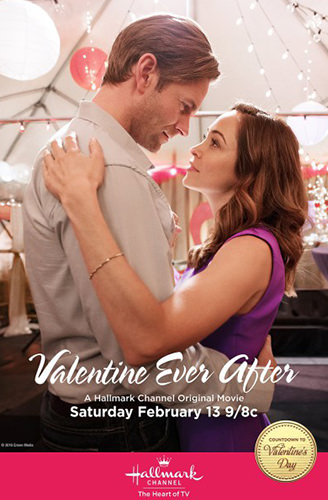 ✓ Okay Valentine Ever After (Countdown to Valentine's Day • Autumn Reeser and Eric Johnson • February 13, 2016)
Two city slicker girls decide to vacation in Wyoming for a laugh. When their car breaks down along the way, they end up stranded in the middle of nowhere. Fortunately a guy from a local ranch shows up and rescues them. When a trip to the local bar goes astray and a fight breaks out, the ladies are sentenced to 30 days community service. They end up staying at the ranch of the guy who rescued them while they work off their debt to society. A ranch that... WAIT FOR IT... is in financial trouble! Because of course it is! I liked this movie better when it starred Paris Hilton and Nicole Richie and was called The Simple life. Luckily my all-time favorite Hallmark actress, Autumn Reeser, is around to take away the tedium. There's nothing new here, but occasional glimpses of beautiful Wyoming scenery in winter and decent chemistry makes it worth a watch.

✓ Okay Anything for Love (Countdown to Valentine's Day • Erika Christensen and Paul Greene • February 14, 2016)
If not for one major problem, this would be a great Hallmark movie. The setup is that two people both lie on their dating profile, and of course they fall in love with each other while thinking they are somebody else. SHE is a company CEO who lied and said she was her assistant so men aren't intimidated by her. HE is a nurse who said he was a doctor because his idiot friend thought it made him a much better catch. But here's the problem... it's 2016 and his job as a male nurse is ridiculed the entire movie. He's a girl because he's a nurse. He's a failure because he's not a doctor. Women don't like him because he's got a woman's job. It's just so damn stupid. And the movie would have been SO much better without it. Totally not needed. That being said, the story itself is good, the actors are great, and if you can ignore the sexist crap, it's a fun watch.

✓ All Yours (Spring Fling • Nicollette Sheridan and Dan Payne • April 2, 2016)
Power attorney and widowed mother of two bratty kids hires a guy to watch them after the little shits manage to run off all their nannies. I guess the only thing more incredible than Nicollette Sheridan having babies when she's fifty years old is the fact that Hallmark expects us to buy that there's any chemistry between the leads. It's not that this story couldn't work... it's just so badly miscast that it's tough to take any of it seriously. The acting is so painfully mediocre (which makes the courtroom scenes unintentionally hilarious). And there's 90 minutes of my life I'm not getting back.

✓ Hearts of Spring (Spring Fling • Lisa Whelchel and Michael Shanks • April 9, 2016)
Oh joy. It's Blair from The Facts of Life. Blair is a mom with a daughter close to college age. She's also a mommy blogger in the middle of a feud with one of her online critics. One day at a food truck Blair runs into Doctor Michael Shanks and eventually starts dating him. AND JUST GUESS WHO HER ONLINE CRITIC TURNS OUT TO BE?!? This wasn't a particularly bad film... but it was horribly uneventful. I'm assuming that somebody watched Tom Hanks and Meg Ryan in You've Got Mail then decided to make a movie where it's been reversed. Except it wasn't nearly as clever or interesting. And none of the humor landed, which was kinda a crushing blow to a story in desperate need of it.

✓ Good Love by Chance (Spring Fling • Beau Garrett and Benjamin Ayres • April 16, 2016)
Can I just ask... why in the heck hasn't Brenda Strong gotten her own Hallmark movie? She's a wonderful actor, brutally hot, and would carry a movie like it was carry-on luggage. Oh well. She plays a mother who is intent on finding a boyfriend for her pastry chef daughter... and goes about it badly. Fortunately a pediatrician overhears her failed efforts and is intrigued. So he pretends to meet the daughter by chance to see if sparks fly. Of course they do... but when she finds out that it was her mother and not fate, will the budding romance be doomed for all eternity? Of course it won't. I am hopelessly in love with Brenda Strong, and she made this entire movie for me... even though the character she was playing was pretty terrible. And, oh yeah, the leads were charming and the story sweet as well.

✓ Tulips in Spring (Fiona Gubelmann and Lucas Bryant • May 14, 2016)
This movie is supposed to take place in the Skagit Valley here in my home-state of Washington. But, like so many of these films, it was actually shot in British Columbia. Oh well. An interior designer from L.A. gets her dream project. Her dad gets injured on the family tulip farm. She has to ditch her work to rush home and help out (AND OF COURSE THE FARM IS STRUGGLING!). She falls in love with the dreamy guy who's been helping her parents out. Since her boss back home is a raging asshole she decides she doesn't ever want to go back, but instead stays on the tulip farm with her happily ever after. The end. I suppose the fact that they at least tried to change up the scenery should be worth something... but this one was a bit boring. And a little stupid, seeing as how they were pulling tulips way, way too late... there's a "national" tulip competition where all the tulips in the country are in this one valley... and the cranky old dad idiocy at the beginning was just lame. Oh well. Pretty tulips!

✓ Okay Date with Love (Shenae Grimes and Andrew Walker • May 21, 2016)
Awwww... a high school kid invites a famous actress to be his date for prom in a viral video. Because of a recent PR disaster, she accepts in order to repair her image. But when she starts falling for the kid's teacher, things start to get interesting! And of course her publicist is trying to break them up. It's easy to see how Andrew Walker became the King of Hallmark Romance (this is his 5th Hallmark film and he would go on to star in many more). The story isn't bad at all, but it's the cast that makes things work... from Shenae Grimes and Andrew Walker to the high school kid and the girl (a long-time friend) who has a crush on him. Sweetness all the way around.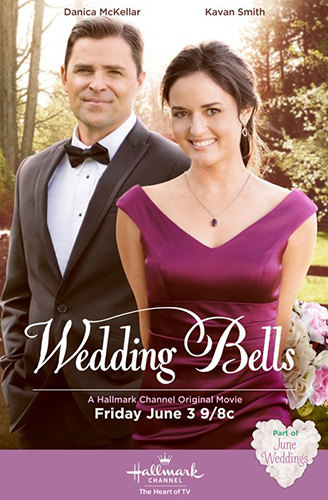 ✓ Good Wedding Bells (June Weddings • Danica McKellar and Kavan Smith • June 3, 2016)
Oh joy. The best man and maid of honor at a wedding are total opposites and completely irritated by each other... but totally end up falling in love anyway! AS USUAL! This one is made better than the rest by the cast, some funny moments, and good chemistry between the leads.

✓ Ms. Matched (June Weddings • Alexa PenaVega and Shawn Roberts • June 4, 2016)
When a wedding planner who excels at creating fairytale weddings for her clients falls for a guy who wrote a book on how to get married as cheaply as possible, worlds collide. But once she finds out what his book is about... and her business starts to struggle... a little conflict may just make the couple a match made in heaven. This movie was a dud. Character arcs are nonsensical and the ending was hilariously insipid. Nothing like completely abandoning all your beliefs on love, marriage, and weddings just so you can save money Nauseating.

✓ Okay Stop the Wedding (June Weddings • Rachel Boston and Niall Matter • June 11, 2016)
The niece of the aunt who raised her... and the son of a famous movie star (Alan Thicke!)... are both flying to Seattle to stop the wedding between their aunt/dad. BUT, ZOMG! THEY RAN INTO EACH OTHER AT THE AIRPORT... LITERALLY! COFFEE SPILLED EVERYWHERE! AND NOW THEY HATE EACH OTHER! Won't THEY be surprised when they run into each other again? Now they have to team up to get the thing they both want. What they don't expect is that it just might be LOVE! I was more than a little surprised that this actually ended up being a decent flick. Rachel Boston and Niall Matter have decent chemistry, and they never stray too far into idiocy.

✓ The Convenient Groom (June Weddings • Vanessa Marcil and David Sutcliffe • June 18, 2016)
I'm a big fan of Vanessa Marcil... and David Sutcliffe is a favorite from the canceled-to-soon I'm With Her... so I was counting the days until Hallmark reran this one. It was... kinda?... Worth the wait? Marcil plays a celebrity radio call-in relationship expert who gets dumped by her fiancé after her impending wedding makes the news. So her childhood friend and ex-childhood boyfriend (Sutcliffe) steps up to be her groom for the impending nuptials. And of course he has a crush on her so of course you can see the ending coming from a mile away. The story is okay, the leads have okay chemistry, and the stupid is kept to a minimum. Still, given who was starring, I was really hoping for greatness here. Marcil's character is not the kind of character she plays best, and that's a bit of a disappointment. Also a disappointment? WHY DOES DAVID SUTCLIFFE HAVE BRIGHT PINK LIPS IN SO MANY SCENES? The makeup on this movie is the worst.

✓ The Wedding March (June Weddings • Josie Bissett and Jack Wagner • June 25, 2016)
Painfully boring in every conceivable way. The actors tried to compensate by OVER. ACTING. EVERY. SCENE. But they're painfully boring as well. College sweethearts reunited. Blah blah blah. The end.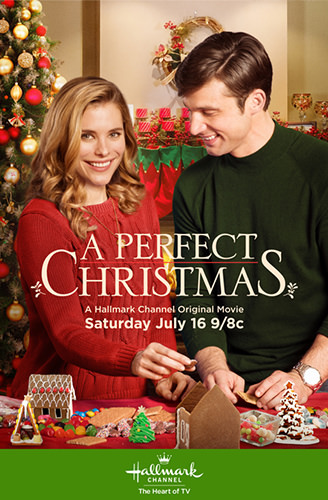 ✓ A Perfect Christmas (Susie Abromeit and Dillon Casey • July 16, 2016)
SHE is pregnant. HE was fired from his job. THEY don't tell each other because they want the holidays to be less stress-free for the other. I'm just going to get this out there... the leads are great, but the story has some serious issues. The forgetfulness (apparently brought on by chemical changes in her pregnant body?) get really annoying and lame really fast. Also? The whole legal story makes absolutely no sense. The guy is fired for not suing a guy who has done nothing wrong just so the client can ruin him in legal costs and buy his restaurant? Really? Really?!? Because, holy crap, couldn't the guy just report the firm to The Bar for ethical reasons? I dunno. But it puts a layer of stank all over this film and it bugged me the entire time. With some TLC (and, let's be honest, the tiniest amount of logic) this could have been a decent holiday flick. As it were, it's just a waste of Susie Abromeit and Dillon Casey. But hey, it's got Erin Grey in it, and that's not nuthin'!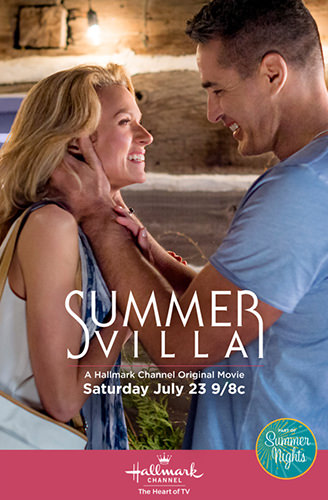 ✓ Favorite Summer Villa (Summer Nights • Hilarie Burton and Victor Webster • July 23, 2016)
She's a romance novelist and mom of a teenager who can't find romance to write a new book... he's a celebrity chef who has lost his passion for cooking and has been neglecting his restaurant. After a mix-up, both of them end up at his family estate in France to recharge after they had a failed blind date earlier. I had zero expectations when I tuned in, but was intrigued that television institution Victor Webster was doing Hallmark. What's surprising about this one is that it's got a funny streak running all the way through. Starting with the fact that this is supposed to take place in the South of France, but never really feels like it despite the fact that they are forever assaulting you with French music and plenty of wafting accordions. It finally drove me so crazy that I looked it up on IMDB... annnnd nope! Filmed entirely in Montreal. Quelle surprise! But here's the thing. I really liked this one. There's chemistry between the leads, the daughter is great, and it is warm, funny, sweet, and genuine in all the right ways.

✓ Favorite My Summer Prince (Summer Nights • Taylor Cole and Jack Turner • August 6, 2016)
HE'S a bad-boy British prince going to college in Greenbriar, Idaho. SHE'S an ambitious assistant at a PR firm charged with cleaning up yet another of the Prince's PR nightmares. When her boss gets chicken pox, she's suddenly put in charge of managing the prince. But will HE end up managing HER?!? Well, this is Hallmark, so I'm guessing SOMEBODY is getting swept off their feet. So, yeah, it's probably going to be her. I liked this one. The soundtrack by REO Speedwagon was great and having Marina "Councilor Troi" Sirtis along for the ride was almost too good to be true. Marina Sirtis desperately needs to be in more Hallmark movies. Or any movies. The way they represent the fictional country of "Edgemere" in the movie is kind of funny... the opening shot of the river with the bridges is Prague in Czechia (Czech Republic). But then they switch to the royal palace, which is actually Drottningholm Palace in Sweden!

✓ Summer In the City (Summer Nights • Julianna Guill and Marc Bendavid • August 13, 2016)
Big city dreams DO come true! Hallmark spent a little money on this one by signing Vivica A. Fox and Natasha Henstridge as supporting characters. Alas, they should have spent a little more and put it into the story. The whole "Hayseed in New York" trope can be fun, but this one just felt tired. It's Pretty Woman if Julia Roberts was put in charge of the fashion store where the bitchy clerks refused to wait on her... then the film takes a right turn into The Devil Wears Prada territory... and not in a good way. Vivica A. Fox had the best story arc, but they put her on a "YUR THE GREATEST! YUR THE WORST!" loop that made her seem psychotic. A story that's more fashion and New York real estate than anything else, this is a pretty klutzy effort.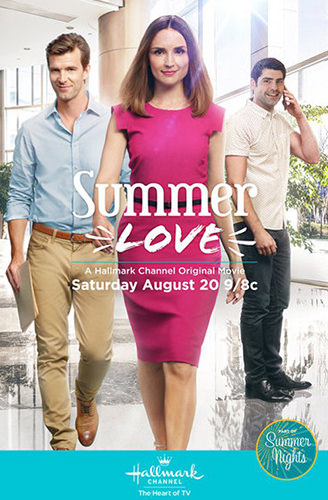 ✓ Summer Love (Summer Nights • Rachael Leigh Cook, Lucas Bryant and Travis Milne • August 20, 2016)
This love triangle movie starts off okay thanks to you really wanting to root for Rachael Leigh Cook, a single mother taking an internship for college credit. But once she is courted by both her boss and the president of the company, things get pretty messy pretty fast. I liked the concept, but the implementation fell short and I found myself bored too often.

✓ Summer of Dreams (Summer Nights • Debbie Gibson, Robert Gant, and Pascale Hutton • August 27, 2016)
In a kinda art-imitating life situation, Debbie Gibson playing fading pop star Debbie Taylor seems an interesting idea. Sadly the story here is not so interesting... it's a direct lift from Sister Act but with a music teacher instead of nuns. Fortunately, she has the charisma to make it work, and this actually ended up being a much better movie than it had a right to be.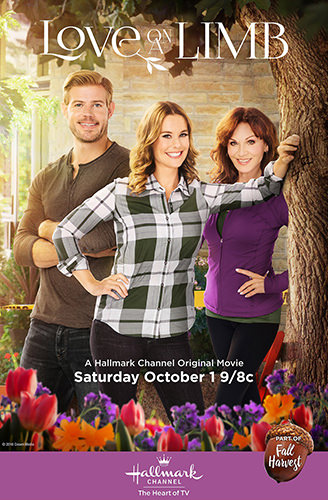 ✓ Okay Love on a Limb (Fall Harvest • Ashley Williams and Trevor Donovan • October 1, 2016)
There's too much stupid to keep this from being anything other than a distraction, but it's an okay distraction because the leads are good. When a woman makes it her mission in life to save a town tree, she may very well end up falling for the charming guy who was hired to cut the tree down! Can you imagine? Marilu Henner plays the woman's mom, which should be a good thing... but she's too clueless to be put to good use.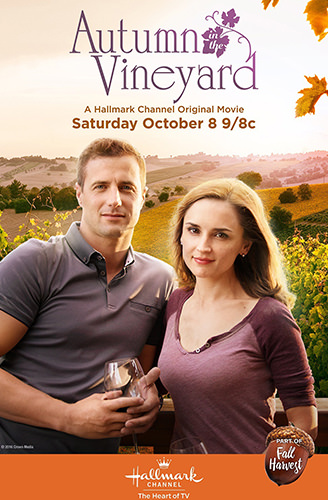 ✓ Good Autumn in the Vineyard (Fall Harvest • Rachael Leigh Cook and Brendan Penny • October 8, 2016)
When ex high-school sweethearts from two warring families in wine country both end up with a claim to the same vineyard, they must split the land... and their living arrangements... until a legal decision can be made. Tensions run high, until they don't, at which time Hallmark happens. I'm just going to be honest here, the reason to watch this one is Rachael Leigh Cook and her chemistry with Brendan Penny. It's believable when they hate each other AND believable when they're falling for each other.

✓ Good Pumpkin Pie Wars (Fall Harvest • Julie Gonzalo and Eric Aragon • October 15, 2016)
This is one of those movies that I started watching when it debuted a couple years ago, but it was so awful that I couldn't get past the first ten minutes. But, in my quest to watch all the Hallmark originals, I decided to dig in and give it another shot. — SAME THING. It's just SO BAD at the start that I thought I'd give up on it again. And then... fifteen minutes in... and it's pretty good! Turns out that the horrible opening is what makes the whole plot work! Go figure! I SHOULD HAVE HAD FAITH IN YOU, HALLMARK!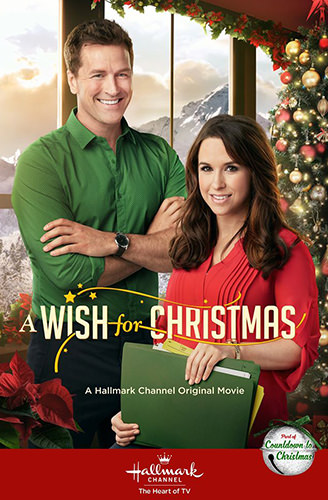 ✓ Favorite A Wish for Christmas (Countdown to Christmas • Lacey Chabert and Paul Greene October 29, 2016)
Lacey Chabert is a junior web designer working in an office full of really terrible people. Her boss is an idea-stealing ass... and even her "friend" at work takes advantage of her. But after a wish for courage made to Santa, all that is going to change... for 48 hours! Can Lacey Chabert stand up for herself and turn her life around? Well, I would certainly hope so, or this is one of the most depressing Hallmark movies ever! It's a nice enough movie, though incredibly uneven, and the magical-wish-element makes it different, but the ending was pretty lame. I honestly thought that this was going to end up being a "There's no magic, the courage was in you all along!" story, but it wasn't. Which means that the motto seems to be that you should just just be a pushy ass who never minds your own business throughout life, and everything will turn out fine. And, oh yeah, it's okay to make your employees work on Christmas Day if you bring them cookies. Blergh.

✓ Favorite The Mistletoe Promise (Countdown to Christmas • Jaime King and Luke Macfarlane • November 5, 2016)
The movie starts out with carolers assaulting random people at a food court and encapsulates everything I feel about what Christmas has become. Two people who loathe Christmas make a "mistletoe promise" to pretend to be a couple so they can deal with all the expectations of their friends, family, and co-workers about being in a relationship at Christmastime. Of course they fall in love and what was pretend becomes real. This was one smart movie, nicely side-stepping so many of the pitfalls that Hallmark seems to fall in time after time. On top of that? IT'S DIFFERENT! Doesn't hurt that Jaime King and Luke Macfarlane have good chemistry and make a great on-screen couple.

Every Christmas Has a Story (Countdown to Christmas • Lori Loughlin and Colin Ferguson • November 12, 2016)
Not seen yet.

✓ Favorite Christmas Cookies (Countdown to Christmas • Jill Wagner and Wes Brown • November 13, 2016)
The small town of Cookie Jar is famous for Aunt Sally's Cookie Company, beloved by the whole town but struggling to stay afloat. When National Foods decides to buy the company to add to its portfolio, they dispatch one of their executives to seal the deal. Unfortunately, they don't want the factory, just the brand, so the factory is going to be closed and manufacturing moved to Buffalo. This is a dealbreaker for the factory's current owner (and Aunt Sally's adopted son). So now the executive has 72 hours (until Christmas Eve) to convince the owner to sell while he tries to come up with a way to keep the factory open. But the longer she stays and lets the Christmas spirit take hold, the more she comes to realize that closing the factory is a terrible idea. And the more she is disillusioned by her boyfriend back in New York's wedding proposal. And the more she falls in love with the owner. But what can they do to SAVE THE COOKIE FACTORY? The answer may surprise you. But probably not. I love Wes Brown and Jill Wagner, so finally getting a movie with the two of them together was something I was genuinely worried about... what if the story was terrible? Lucky for everybody, it's genuinely charming and sweet and there was good chemistry to be had.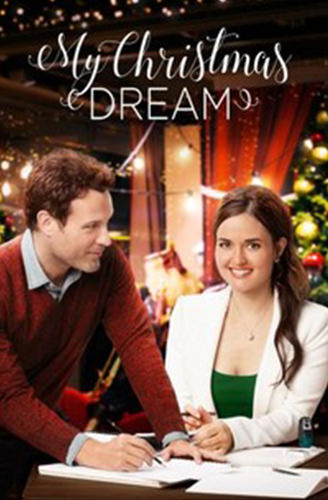 ✓ My Christmas Dream (Countdown to Christmas • Danica McKellar and David Haydn-Jones • November 19, 2016)
The opening credits had MY CHRISTMAS DREAMS spelled out in all-caps using a display font... so ugh, my first impression was not great. But then Danica McKellar walks out and all is forgiven. Danica McKellar is a store manager who is trying to create the Best. Christmas. Display. Evar. to impress her boss so she can be appointed manager of their new Paris store. And her boss? MS. DIEDRE HALL! But she can't do it alone, so she ends up paired with a guy that was recently fired over a terrible first impression. He's an artist and single dad to a kid who is supposed to be adorable but comes across as a whiny, pathetic, little brat that's written way past his age. It's SO awful and disgustingly over-the-top sappy that it's a huge dealbreaker, no matter how much I love Danica McKellar. And, unfortunately, he Never. Goes. Away. The final nail in the coffin was that the Best. Display. Evar. did not live up to that hype they heaped on it. If your entire movie is building to something, you'd better deliver. This one does not even come close. And what the heck? The people in the display are going to stay there ALL DAY EVERY MINUTES THE STORE IS OPEN? Stupid × Three Thousand.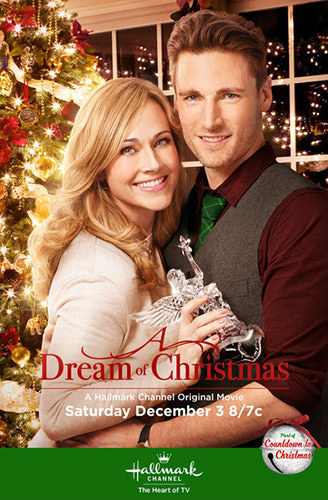 ✓ Favorite A December Bride (Countdown to Christmas • Jessica Lowndes and Daniel Lissing • November 20, 2016)
A woman loses her fiancé to her cousin, then gets invited to their wedding. Awwwwkwarrrd. To make things less awkward, she invites a neighbor as her fake date. But when he has to cancel, she ends up with the guy who introduced her fiancé to her cousin as her date. Awwwwkwarrrd. Things go from bad to worse when the guy announces they're engaged at the reception to spare her from embarrassment. Awwwwkwarrrd. I hope they don't fall in love! But when the guy is charming Jack Thornton from When Calls The Heart, can you really blame her? Look, this one is never going to be mistaken for some bastion of originality... but Jessica Lowndes and Daniel Lissing are so perfect and funny in their roles that I couldn't help but like this movie.

⊗ NO Broadcasting Christmas (Countdown to Christmas • Melissa Joan Hart and Dean Cain • November 23, 2016)
Usually I don't give a crap about somebody's politics. I am easily able to separate an actor from their work, and do so all the time. Democrat? Republican? I'm neither, so I honestly don't care. But there's no way I'm supporting the career of somebody who is in bed with the toxic waste assholes at the Family Research Council like Dean Cain. Guess I'll have to be happy with watching all the Hallmark movies except the handful he appears in.

✓ Christmas in Homestead (Countdown to Christmas • Taylor Cole and Michael Rady • November 24, 2016)
What happens when the most famous actress in all the land shows up to the small Christmas town of Homestead, Iowa to shoot a movie? Oh... I dunno... she probably falls in love with the guy who owns the inn she's staying at. Too bad he's also the town mayor and loathes the idea of Hollywood invading his town! Looks like he might has his hands full trying to get her in the Christmas spirit! Fortunately he is a widower and has a precocious young daughter to help him out. This movie seems like it would be a recipe for disaster, but wasn't too terrible. If nothing else, the cast was good and they tried to go meta with the story. Alas the ending is embarrassing-bad, but you can't have everything.

✓ Christmas List (Countdown to Christmas • Alicia Witt and Gabriel Hogan • November 25, 2016)
Growing up under a perfectionist mother who wouldn't let her have all the Christmas traditions she dreamed of growing up, Alia of The Knife decides to rent a cabin in the woods with her boyfriend so she can run through her list of Christmas dreams. Alas, her boyfriend jets off to some work ordeal before that happens, leaving her to head to the Pacific Northwest all alone. Why Alicia Witt decided to take her baby-talk to an all-new extreme in this one is anybody's guess, and it's almost as annoying as the way she feels the need to express childlike wonder at the most mundane stuff. And naturally there's a new romantic interest that blows her way in a Christmas tree lot that causes her to go "I have a boyfriend already?" Maybe there's an entertaining movie in here somewhere, but darned if I could find it. I was checked-out within the first 15 minutes.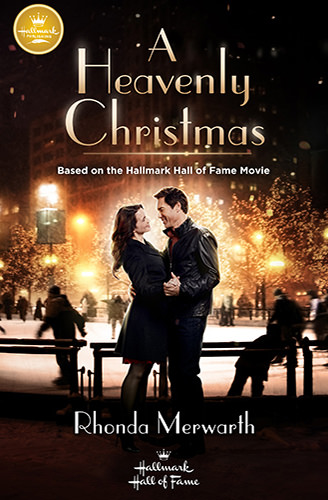 ✓ A Heavenly Christmas (Countdown to Christmas • Kristin Davis and Eric McCormack • November 26, 2016)
Charlotte, the most normal of the Sex In The City trio, dies (spoiler alert) just before Christmas and somehow makes it to heaven as an "angel-in-training." Fortunately, Shirley MacLane is there to point her in the right direction. Which, in this case, is helping out Will from Will & Grace and his niece. Fairly bland, but acted well enough, this was one that kept losing my interest. Maybe seeing Always with Holly Hunter and Audrey Hepburn ruined any future attempt to enjoy the whole "dead person comes back to earth to help a mortal needing inspiration?" Probably. Though, unlike Always, this one 100% wimps out at the end. Lame.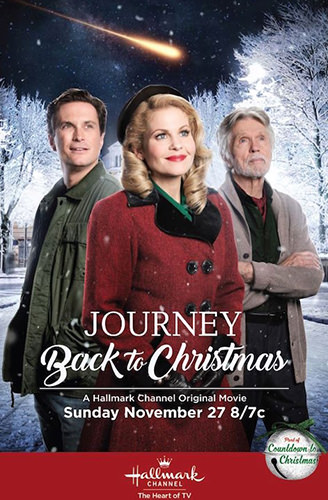 ✓ Good Journey Back to Christmas (Countdown to Christmas • Candace Cameron Bure and Oliver Hudson • November 27, 2016)
You don't get many sci-fi twists in Hallmark movies, and that's a shame since it would add some much-needed freshness to the stale old formulas they rely on. Take for instance this gem of a Christmas movie. The Queen of Hallmark Cinema, Candace Cameron Bure, is a nurse in 1940's America during the war. Her husband has been reported missing and killed in action, and she's having a tough time keeping her spirits up during the holidays. Feeling insignificant and small in a war-torn world, she does her best to keep busy at the hospital. Then, on the night of the "Christmas Comet" which appears at Christmas every 71 years, she is miraculously transported to 2016 days before the comet is due to appear again. Adapting to modern life as best she can (thanks to a kindly police officer who didn't have her committed to an insane asylum), eventually she finds that her contributions to the world might not have made her as insignificant as she thought. This is a great movie, filled with charm and holiday warmth... essentially everything you watch these movies for. With the exception of a lunatic woman who hates Candace Cameron Bure for some unknown reason (maybe because her son went Christmas caroling?), it's pretty smart too. It even has Tom Skerritt in it! Well worth your valuable time.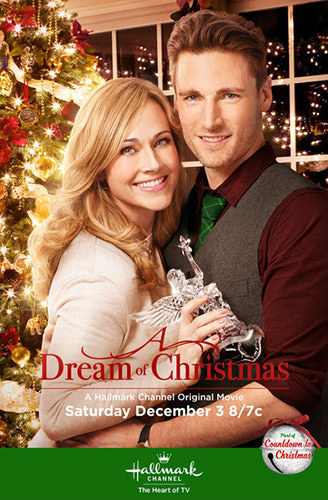 ✓ Good A Dream of Christmas (Countdown to Christmas • Nikki Deloach and Andrew Walker • December 3, 2016)
Yeah, it's another "I-wish-I-didn't-have-a-husband-because-marriage-is-hard-but-oh-noes-now-that-my-wish-has-been-granted-I-want-my-husband-back" movie... but at least this one has Nikki Deloach and Andrew Walker in it. What I don't get is how she seems to think her life is so horrendously bad just because her husband has a job where he has to travel. She knew this when she married the guy because she used to travel with him before they had kids! And when he is home, he's totally invested in the family life, so it's not like he's a neglectful husband and father who's never around. I mean, I guess that's the point of the movie... things are never as bad as you think and you can't really appreciate what you have until it's gone... but this seemed particularly shallow. And don't get me started on the fact that once again the woman has to give up her dream for her husband. And yet... Nikki Deloach and Andrew Walker.

✓ BAD Looks Like Christmas (Countdown to Christmas • Anne Heche and Dylan Neal • December 4, 2016)
Anne Heche is "Christmas Carol"... a woman so annoyingly tight-assed and self-righteous that I could barely make it thought the film. She absolutely doesn't not give a crap about anybody else but herself and everything is about what she wants. Quick to condemn a man who is just trying to find a way to do his job and make her happy at the same time... she won't give a frickin' inch to meet him half way. And it's the same story right up until the end when he has to run a quick work errand before his daughter's crappy Christmas pageant performance. It's hilarious that we're suppose to believe he would tolerate her abusive ass... let alone falls in love with her. This is inexplicably bad in almost every way.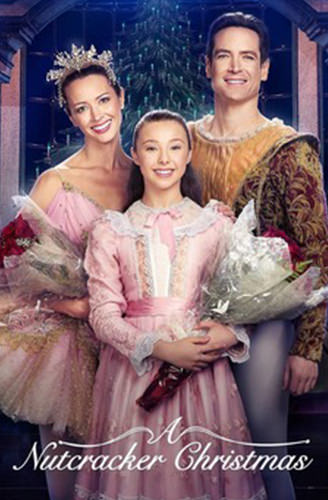 ✓ BAD A Nutcracker Christmas (Countdown to Christmas • Amy Acker and Sascha Radetsky • December 10, 2016)
I'm just going to say up-front that this is not a movie for me. I don't like ballet and I cannot understand people's infatuation with The Nutcracker (which has incredible music by Tchaikovsky but not much else). But that's not the worst part. Amy Acker is obsessed with winning the role of The Sugarplum Fairy in The Nutcracker. but keeps getting passed over again and again. Then she finally gets the part and is ready to go on stage in her first performance... only to get a phone call from her mom saying that her sister is dead. WHAT KIND IS SADISTIC ASS WOULD DO THIS TO THEIR DAUGHTER? The mom KNEW that this was her lifelong dream. She could have waited until AFTER her performance to tell her that her sister is dead! And what mother wouldn't do that?!? But nope! This pathetic, idiotic, and totally messed up plot point is dropped like a bomb. So then you get to see Amy Acker have a complete meltdown when her dance partner makes the call that she can't dance in her mental state. She quits ballet, leaves New York, and her life is over. Until her niece gets the lead role of the Sugarplum Fairy in a real ballet company in Philadelphia... AND YOU WILL NEVER GUESS WHO IS DIRECTING THE PRODUCTION!!! Lord what a horrific disaster of a movie. Maybe if you LOVE ballet... and LOVE "The Nutcracker" you can sit through this mind-numbingly awful film with overly-dramatic acting and crap story... but I had to fast-forward through most of it.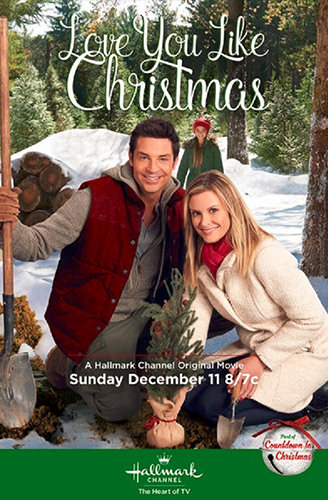 ✓ Okay Love You Like Christmas (Countdown to Christmas • Bonnie Somerville and Brennan Elliott • December 11, 2016)
A woman who feels that Christmas has lost all meaning ends up in "Christmas Valley" after a detour followed by car trouble lands on her lap. There she rediscovers all the wonders of the holiday... and a single father with a Christmas tree farm! Unfortunately, it's a Christmas tree farm that's in financial trouble. Fortunately, she happens to be a marketing manager and knows a few things about promoting a business. Meanwhile back in the office... her boss says she's fired if she doesn't make it back in time for some big presentation. Will she abandon her new love of Christmas... and her love of the single dad? WE JUST DON'T KNOW! Or do we? Of course we do. This movie has less surprises than usual. But it's well-acted and pleasant enough. Plus? A singing garage mechanic!

✓ Okay My Christmas Love (Countdown to Christmas • Meredith Hagner and Bobby Campo • December 17, 2016)
A woman who has tried again and again to find love keeps coming up short. Upset that she has to travel home for her sister's Christmas wedding alone, she asked her best friend to go with her since he doesn't have anywhere to go for Christmas. Once at home, she's surprised to find that somebody is sending gifts from "The Twelve Days of Christmas" every day, signing them "Your True Love." But which one of her old loves or high school boyfriends could it be? The answer may not be what she thinks. And her true love may be closer than she ever thought. This one is pretty sweet, despite taking some detours that were kinda senseless. The mystery of the gifts resolved in a way that I didn't see coming, but probably should have. The romance, on the other hand, was about as predictable as it gets.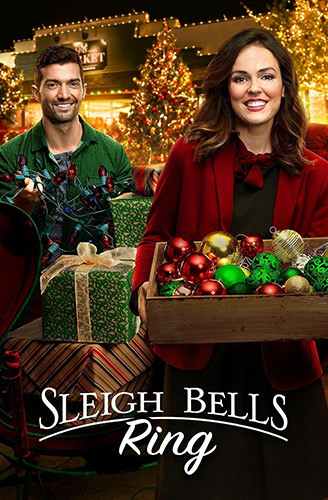 ✓ Sleigh Bells Ring (Countdown to Christmas • Erin Cahill and David Alpay • December 18, 2016)
I can't put my finger on just why this movie rubbed me the wrong way. It wasn't bad, per se, but it was rather uneventful and not terribly memorable. Busy divorced woman is busy, but takes on the task of organizing her town's Christmas parade anyways. She managed to find a beat-up old sleigh for Santa, but can't find somebody to fix it up... until she runs into her old boyfriend in town. Whether by magic or coincidence, the sleigh is conspiring to bring them together. It will disappear from one place and reappear in another. Is it Santa's doing? Who can say? All I know is that the longing glances while they refinish the sleigh were pretty hysterical. As was the absurd level of enthusiasm for the parade at the end. Almost to the point of being cringeworthy.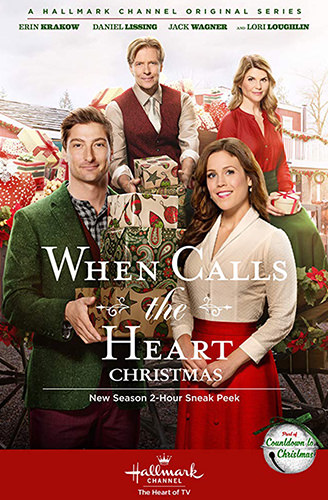 When Calls the Heart Christmas (Countdown to Christmas • Erin Krakow, Daniel Lissing and Lori Loughlin • December 25, 2016)
Not seen yet.
Hallmark Movies & Mysteries Channel Originals 2016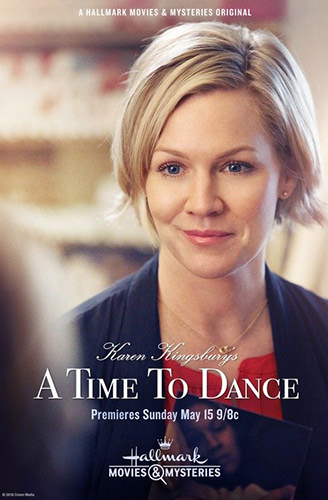 ✓ A Time to Dance (Jennie Garth and Dan Payne • May 15, 2016)
Okay... this is getting ridiculous. It's not like they are remaking a film they did five years ago... or even three years ago. This movie, in which childhood sweethearts who get married, fall out of love, and decide to divorce... but put off telling their kids until after the daughter's wedding... was JUST LAST YEAR! It was called Love, Again with Teri Polo. Except this time it's Jennie Garth as the mom. Seriously, if you've already seen Love, Again, you can safely pass on this one. It's more angsty and had more drama to it, but you already know that they (of course) decide to stay together at the very end of the movie after spending the entire movie reinforcing why they should get divorced. Holy whiplash, Batman! I know that there's only so many of these plots that Hallmark has when they refuse to add diversity or try new things, but good grief. At least this one has Corbin Bernsen in it.

✓ For Love & Honor (James Denton and Natalie Brown • July 30, 2016)
An injured army colonel takes an early retirement rather than sit at a desk for the rest of his career. Problem is, he doesn't know what to do with himself when it comes to civilian life. His wife has died and his daughter is an adult, so he's looking for something to give his life purpose again. He doesn't have to wait long before he's offered a job at his former school, The Stone Creek Military Academy. While not exactly what he was looking for, he accepts the job... and immediately butts heads with the Dean of Academics who has no military background. Bristling at the lack of discipline and honor at the school, he is forced to work with the Dean and her free-spirited ways to try and save the academy from closure. OH NOES! YOU DON'T THINK THEY'LL FALL IN LOVE, DO YOU? This is a relatively mild take on a Hallmark romance movie, but is a decent story with flashes of humor that's capably-acted. Not a ringing endorsement, to be sure, but I liked it well enough.

✓ The Irresistible Blueberry Farm (Alison Sweeney and Marc Blucas • July 30, 2016)
A woman sets out to fulfill her grandmother's dying wish by delivering a letter to a guy in a small town in Maine... then is haunted by her the entire time. It was made even weirder because Shirley Jones (Shirley Partridge!) was playing dead grandma. While there she forgets that she has a boyfriend/fiancé back home (oopses!) and starts falling for Marc Blucas. I suppose this is typical Hallmark, except the forgotten boyfriend is played by Kavan Smith, who must have owed somebody at Hallmark a favor. I suppose it's an okay enough movie, it's just that the story wasn't the least bit compelling. Everything is telegraphed from a mile away, there are zero surprises despite an attempt at surprises, and you never really get invested in anybody. To make matters worse, this was in absolutely no way shot in Maine. Completely wrong feel (I looked it up and it was filmed in Vancouver, B.C., of course). Pretty missable stuff.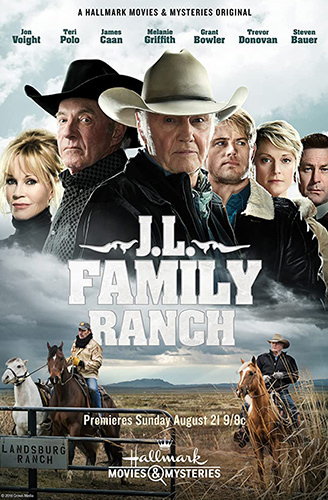 ✓ JL Family Ranch You'd think that a movie with James Caan, Teri Polo, James Donovan, Melanie Griffith, and Jon Voight would be an entertainment spectacle... but I just found it to be boring. From what I can gather, this was an attempt to set up a new movie franchise or a television series, because it's solid exposition from start to finish with little-to-no story to keep your interest. Everybody involved appears to be sleepwalking through their roles and turning in base-level performances because apparently the fact that "it's just Hallmark" failed to inject any life into the acting. Not that I can blame them. This movie can't decide whether it's angsty family drama, convoluted legal drama, poorly-framed Western drama, or just inexplicable drama for drama's sake. And don't even get me started on the ending, which came out of nowhere to act like a Band-Aid on a larger problem that (I'm guessing) will be continued in future installments. What a waste of time, money, and talent all the way around. UPDATE: And we are getting a sequel, JL Ranch: The Wedding Gift in 2020. Why, I have no idea, but hopefully Hallmark is rethinking their approach and making this more than just loads of boring talk by boring characters.

✓ Favorite Love Always, Santa (Marguerite Moreau and Mike Faiola • November 6, 2016)
When the daughter of a widow writes a letter to Santa asking for her mom to fall in love again, a children's book author hired to send replies for Santa is the one to get it. His reply to the girl is so beautifully penned that the mom decides to write a thank-you letter back, and a romance begins via the mail. But when the woman stops writing back, he decides to take matters into his own hands and do a book signing in the girl's town in the hopes that he can meet the mother in person. It works... but a misunderstanding dooms their budding romance. It's all terribly sweet and as romantic as Hallmark gets. Everything would fall apart if the chemistry was bad, but it's not. Everything would feel fake if the guy wasn't charming and great with the girl, but he is. Everything would be ten tons of suck if the actress playing the girl was annoying, but she's not. If only every Hallmark film had this kind of magic.

✓ Good Finding Father Christmas (Erin Krakow and Niall Matter • November 13, 2016)
When a woman is given a suitcase belonging to her long-deceased mother (who died while performing a play on Christmas Day, natch) she finds a clue as to the identity of a father she never knew. The clue takes her to Carlton Heath, Vermont where she discovers a lot more than who her father was... she also discovers true love with the local inn's handyman, Niall Matter! This film is a bit on the slow side, but the chemistry between Erin Krakow and Niall Matter is as good as it gets, the story is made extra good thanks to the addition of a mystery to be solved, and the supporting cast is great.

✓ Okay Operation Christmas (Tricia Helfer and Marc Blucas • November 20, 2016)
Sigh. Another movie starring my make-believe girlfriend Tricia Helfer! Just as two single parents are starting to fall in love, the guy gets orders for Army deployment... and just before Christmas too! Awwww. Faced with having to spend the holidays without her boyfriend, the woman decides to try and make life better for other military families who are struggling (a real-life problem for our underpaid military, by the way). Christmas magic ensues. Military-themed Hallmark movies are among my favorite, even when they are inexplicably poorly-researched (as most seem to be). Otherwise, this one is pretty good story-wise, and Tricia Helfer and Marc Blucas turn in heartfelt performances worth watching, so I rather liked it... despite gag-inducing lines like "Do you know Santa? Can you tell him that I don't want any toys... I just want my daddy home?"

✓ Okay I'll Be Home for Christmas (Mena Suvari and John Reardon • November 27, 2016)
There's something about Jame Brolin that anchors even the most predictable and tired story with some semblance of entertainment value. Mena Suvari is an assistant district attorney who gets a surprise visit from her bitter, retired policeman dad (who happens to be James Brolin!). And since that would be too much work to write well, they've tossed in a SAVE THE COMMUNITY CENTER plot plus a I HAVE A BOYFRIEND BUT I'M FALLING IN LOVE WITH THIS POLICE DETECTIVE BECAUSE I HAVE DADDY ISSUES plot to boot. It's all so POINT A to POINT B in a Hallmark kind of way, but has some clever and sweet moments, acting talent for days, and an amazing German shepherd which help it rise above the worst of the bunch.

✓ Hearts of Christmas (Emilie Ullerup and Kristoffer Polaha • December 4, 2016)
A head baby nurse who is loved by absolutely everybody is forced to take an early retirement, much to the chagrin of her protégée. As if that weren't bad enough, hospital management has cut funding for the annual Christmas party! Oh noes! Looks like the new administrator is going to get a piece of her mind! Or will that be a piece of her heart? Sappy and predictable down to the last detail, there's not a lot new here, but it's a fairly decent flick nevertheless... even if the ending was crazy-unrealistic. But since when does that matter when it comes to Hallmark?

✓ Sound of Christmas (Lindy Booth and Robin Dunne • December 11, 2016)
A gifted Juilliard pianist who froze during her debut concert quit to become a piano teacher. Hired by a widower to teach piano to his daughter, she becomes one smitten kitten. Problem is, he wants to buy the building where the piano teacher teaches. What are the odds? About as good as finding a lick of chemistry between the two leads, I'd imagine. So while there was a genuinely touching moment at the end (having nothing to do with the primary characters) which was built around yet another Hallmark coincidence, I remained unmoved.

✓ A Christmas to Remember (Mira Sorvino and Cameron Mathison • December 18, 2016)
Holy cats it's Romy from Romy and Michele's High School Reunion... Mira Sorvino! She's a Martha-Stewart-like celebrity who has a meltdown on her show, then heads of for a retreat as the holidays near. Along the way she crashes her car and... wait for it... wanders away with amnesia. Eventually she runs across Cameron Mathison who is a widower with three whiny kids who takes her in. She's forgotten everything except how to be Martha Stewart, and spends the next week getting into the holiday spirit with the three kids. AND FALLING IN LOVE WITH CAMERON MATHISON, OF COURSE... BECAUSE HE'S CAMERON MATHISON! Alas then her "old life" shows up, she remembers everything, and now has to reconcile the life she had with the new life she was building and has been longing for all along. This was sweet flick, but not really my cup of holiday tea.
Other Originals 2016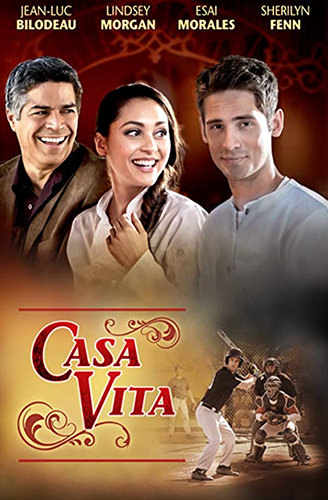 ✓ Favorite Casa Vita (AKA: Love Throws a Curve) (Jean-Luc Bilodeau and Lindsey Morgan • February 6, 2016)
Hardworking and dedicated guy movies from life on his parent's farm to L.A. for a professional baseball camp, but is battling a shoulder injury that could stop his dream career before it even gets started. While there he takes a job at a teammate's restaurant to earn money, where the chef's daughter has dreams of her own... that just might include a baseball player. This movie is genuinely sweet with a fantastic leading couple that's backed by seriously good supporting stars (including Sherilyn Fenn, Esai Morales, Patrick Fabian, and Percy Diggs III). As if that wasn't enough, the story is well-written despite clinging to the whole "Misunderstanding-Leads-to-a-YOU-BETRAYED-ME!" moment that so easily could have been avoided.

✓ The One I Wrote for You (Cheyenne Jackson and Christine Woods • February 15, 2016)
They got Christopher Lloyd and Kevin Pollak as supporting players for this one, so obviously they weren't shy on putting money into it. But it was money for nothing because this was clearly meant to be a film focused on music, and neither Lloyd nor Pollak sing. But anyway... a guy gave up on his dream of being a songwriter so he could focus on providing for his family by being a barista. But then his young daughter submits one of his songs to The Song, some kind of reality TV competition for songwriters. Except not really, because the songwriters perform their songs, and that seems a more important part of the competition (if it were really about the songwriting, wouldn't they have the same person perform all of them so that the performer was taken out of the equation?). I guess if you like TV shows like The Voice and American Idol, this movie might appeal to you. But since I didn't like any of the music, it was more like a waste of my time. There's a story element about having to choose between success and your family, but it's basically toothless and feels tacked-on, so I was none too impressed.

✓ Accidentally Engaged (Lexi Giovagnoli and Brant Daugherty • March 5, 2016)
ZOMG! A MAUREEN McCORMICK CAMEO! — Wannabe actress in a bit part accidentally spills coffee in the lap of the leading man on a film which gets her fired. After a series of misunderstandings, people thinks that they're dating. Rather than admit to being fired, she buys into the lie. This works for the actor because he's dating a married woman and needs to throw people off the scent. Then, after even more misunderstandings, people think that they're engaged! The not-so-engaged couple head back to her home town so she can be a bridesmaid in a friend's wedding so they can "break up" and put an end to the charade. Alas, things don't go quite as planned. But do they ever in these kind of movies? It's a nice enough story, I guess. There just wasn't a lot there and it seemed to meander weirdly into stretches of boredom at times. The ending is mostly predictable

✓ Twist of Fate (Cassie Steele and Brant Daugherty • March 5, 2016)
After a woman has a minor accident and calls an On-Star clone, her and the operator have an instant connection. Then the call ends. But neither of them can get the call out of their heads. The entire movie is them trying to find each other as obstacle after obstacle gets thrown in their way. And when they do? Well... let the misunderstandings begin! This is pretty basic, nothing special, and is drawn out way too long, but has a few charming moments that makes it worthwhile.

✓ Cup of Love (Anna Hutchison and Taliana Vargas • 2016)
I thought I would give this one a shot because it was actually shot in Columbia. Apparently that didn't mean anything because this movie was so full of stupid that even gorgeous locations couldn't save it. Slapsticky comedy attempts utterly fail as a woman heads to Columbia to find an exclusive coffee for her boss's "Star Kreme" chain of coffee and doughnuts shops. She finds the best coffee she's ever tasted, but the owner of the coffee won't sell it to her unless she has harvested and roasted the crop with him so he knows she will appreciate it. Of course they fall in love... despite a complete lack of chemistry. While not the worst I've seen by a longshot, it was still pretty rough. But the location is great, so I suppose that's not nuthin'.

✓ Who Gets the Dog? (Alicia Silverstone and Ryan Kwanten • 2016)
I would watch Alicia Silverstone read a book or lick stamps or paint a wall for two hours, so when I ran across this non-Hallmark-Hallmark-flick I was compelled to give it a look. Basically, Dr. Alicia Silverstone and some hockey player dude have decided to divorce. It's all amicable until they get to custody of Wesley, their adorable golden retriever dog. Hijinks ensue. Look, I'm not going to lie and say that this is the best rom-com you'll ever see... it's not even as good as some Hallmark flicks I've seen and there were a lot of attempts at humor that fell flat. But it was cute enough, and the dynamic between Alicia Silverstone and Ryan Kwanten was pretty great. But what puts this above the pack is the dog. What a great puppet.

✓ Late Bloomer (Italia Ricci and Nathan Parsons • August, 2016)
When a movie doesn't hire high-school-aged kids to play high-school-aged kids, opting instead to have the adult actors play high-school-aged kids unironically... you know things are probably not going to go that well. Then you get sparkling dialogue like "Don't talk to my man without my permission!" and you know you're in trouble. So far as stories go, it's not that bad though. Girl gets pranked into thinking that the most popular guy in high school (and her crush) is taking her to prom when the guy's girlfriend decides to be mean. Girl is crushed and vows to leave town. Girl becomes a botanist who travels the world with her clueless boyfriend. Girl has to go back home to help her mom prepare her house for sale. Girl runs into high school crush, now a high school teacher. Romance ensues. And of course they echo the same story with a couple of his students... where the message is clearly bookish nerdy girls can only get a guy when they have a fabulous beauty makeover. Ultimately this is not a terrible flick... it just doesn't have a lot going for it. Except Beth Broderick as "mom," of course. She has been in SO many of these things... and is an absolute joy every time.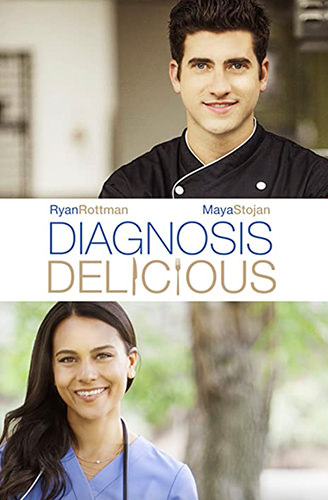 ✓ Diagnosis Delicious (Maya Stojan and Ryan Rottman • September 10, 2016)
A disgraced chef can't find work, so takes a gig teaching healthy cooking at a hospital as a favor. There he meets an ambitious doctor trying to impress a board member so she can get a promotion. And the way she impresses them? Convincing the chef to teach an entire series of seminars! And the way she'll convince him? Taking his cooking class! This is a pretty boring slog that relies way too much on forcing chemistry that's just not there. In-between we get useless distractions with patients that don't really matter... and a best friend's love-life that's slightly more interesting than the main plot.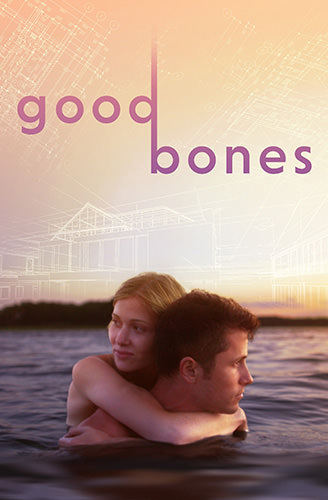 ✓ Good Bones (Comfort Clinton and Matthew Watson • October 21, 2016)
The story of guy who feels trapped into helping out his dad's failing real estate business as it comes under attack from a ruthless and unethical competitor. Along the way he's having to deal with people who want to take the last remaining plots of unspoiled land in The Hamptons and ruin it with development. As he's trying to stick to his morals in doing what's right, he's also balancing his love life with and actress who might have ulterior motives. The story itself is kinda basic and boring but the lead guy, Matthew Watson, is surprisingly talented. He has a natural ease to him which makes me surprised that I haven't seen him in anything else. You'd think that he'd be positively stacked with offers from Hallmark... or any studio, actually.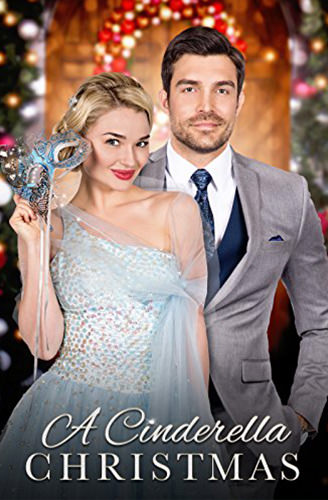 ✓ Good A Cinderella Christmas (Emma Rigby and Peter Porte • December 14, 2016)
In order for a Cinderella remake like this to work, the evil step-sister character has to be somebody you truly loathe. Fortunately, they managed to get that part perfectly cast, so the rest relied on the two leads... and there was no problem there either. When a hard-working woman decides to buy the catering company she works for from the uncle who raised her, she is sabotaged by her lazy, evil, scheming cousin. Now forced to share the catering company with her cousin... but do all the work... she strikes a bargain. If she does her evil cousin's every whim, she can have the catering company when the cousin marries a rich handsome guy. But when an opportunity presents itself to attend a Christmas Masquerade Ball in her cousin's place, there's a chance for escape... and romance! If you can set aside logic and just go with it, this is a charming and sweet flick. But that's a huge hurdle. THE GUY IS OBSCENELY WEALTHY! WHO CARES IF YOU LOSE THE CATERING COMPANY? HE CAN BUY YOU A NEW ONE! Blergh. AND HOW CAN YOU NOT RECOGNIZE HER VOICE?!?

✓ Okay The Rooftop Christmas Tree (Michelle Morgan and Stephen Huszar • December 16, 2016)
I was going to pass on this until I saw it had Tim Reid in it! Michelle Morgan turns down a big promotion at her law firm to return home. When she arrives, she sees Tim Reid putting a Christmas tree on his roof... the same as he's done every year since she was 9 years old. But, much to her horror, she finds out that for the past three years somebody has been complaining to the city about the tree, and Time Reid gets served a court order to take it down. Rather than comply, he spends each Christmas in jail. But why? Maybe it has something to do wtih his family leaving him around the time he started putting the tree up? Since she's now a lawyer, Michelle Morgan turns up in court to defend him... and get to the bottom of why he puts that tree up. Along the way she butts heads with deputy prosecutor Stephen Huszar. And I think we all know what that leads to! Ultimately this was a fairly boring flick with some implausible turns and a decent ending.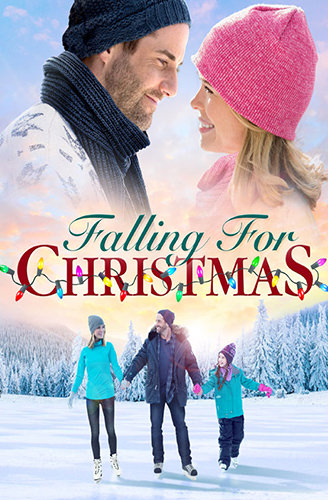 ✓ BAD Snowcapped Christmas (AKA Falling for Christmas) (Leah Renee and Niall Matter • 2016)
When I took a break from Hallmark during their Zola commercial bigotry fiasco, I was looking for familiar faces. Since Niall Matter has been consistently good in all the movies he's appeared in, I jumped on this one when I found it on Amazon. Holy crap. What a horrific mess. First of all, absolutely every character except Niall Matter is an irritating disaster. His whiny daughter. The hotel clerk. His love interest. His love interest's mother. His love interest's skating coach. The list goes on and on and on and one. I am pretty dedicated to a movie once I've started it, even if it's bad. I just fast-forward through chunks of it. In this case, I couldn't do it. I didn't care how it ends, I just wanted it to end, and finally dropped it at the half-way mark. Niall Matter must have been real hard-up for cash if he agreed to be in this dreck.