I worked most of the day, trying to solve a very perplexing assignment in every way I could think of. By the time dinner rolled around, I was mentally exhausted and looking for a diversion. While cleaning off a bookshelf, I happened across my DVD copy of Death on the Nile... the movie version of the brilliant Agatha Christie novel of the same name (albeit with a number of characters having been changed or eliminated). It's one of those movies I can watch a hundred times and still enjoy it, so my diversion had been found...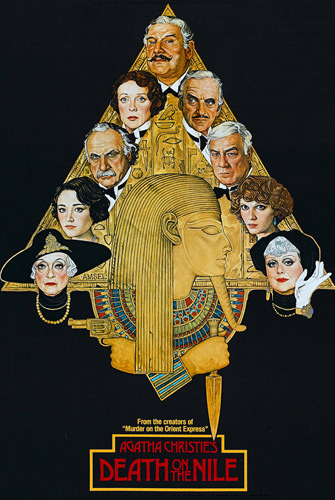 Equal in brilliance to the story is the cast.
Peter Ustinov! David Niven! Mia Farrow! George Kennedy! Angela Lansbury! Maggie Smith! Jack Warden! And a crazy-ass BETTE DAVIS! But that's not all, it also had MANIMAL in it!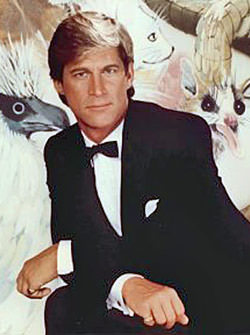 Manimal is one of those shows that I vaguely remember enjoying the heck out of during my youth. It featured a guy who could turn into animals to solve mysteries and fight crime and stuff. He had his pick of any animal under the sun, but always ended up changing into a black panther for some reason. Probably to save money on special effects.
Those were heady days for cheesy TV, because Manimal ran at the same time as another sweet program from my youth... Automan! Though what I remember most about that show was that the character drove a Lamborghini that could make 90-degree turns at high speeds, and had a sidekick named "Cursor" that could build stuff out of thin air. Sure it was pretty much a rip-off of TRON, but it gave me something to watch after my homework was done.
Speaking of TRON, am I the only one who's excited about the long-awaited sequel, TRON Legacy, finally hitting theaters in 2010?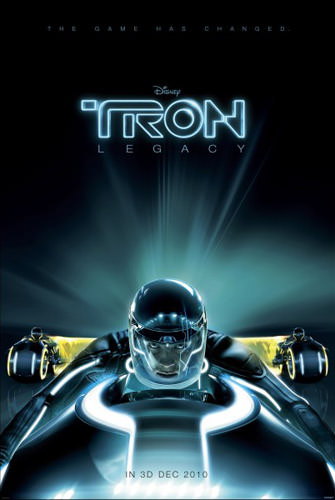 Of course, it's DECEMBER 17th, 2010... which kind of sucks. Especially when all we have to hold us over until then is this.
Oh well, something to look forward to, I guess.