And soooo... my sister called up yesterday and wanted to know if I was interested in going up to Lake Chelan for their Winterfest celebration. Her husband would be driving, so we could take full advantage of all the festivities they had to offer.
And so we did. A lot.
Chelan is a summer resort town at the end of Lake Chelan in central Washington State. During the summer months, the place is absolutely packed with everybody converging to hang out in the city's ample sunshine. There's tons of stuff to do, including swimming, boating, water-skiing, a water-slide park, loads of wineries, and so-on and so-on. During the winter, however, the place is pretty much dead. To remedy this, they came up with Winterfest, which has live music, ice skating, parades, fireworks, and drinking...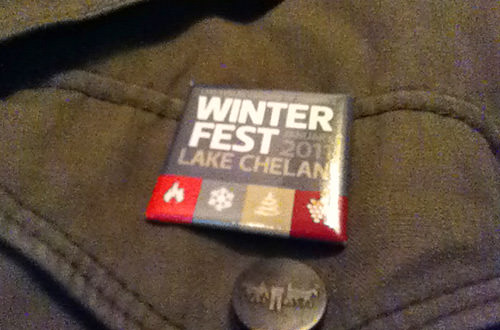 My Winterfest Badge, surprisingly right-side-up.
We didn't listen to live music or go ice skating or watch the parade or even see the fireworks. Which left only one thing left to do...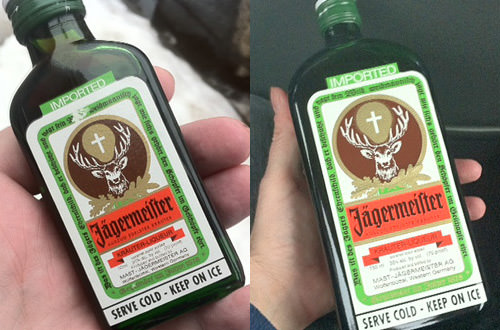 Started with a mini-bottle, finished with a maxi-bottle!
Luckily, we ran across a back-up driver if we needed one...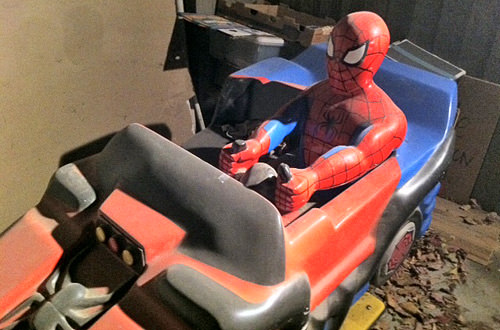 Spider-Car! Spider-Car! Does whatever a Spider-Car does!
Or I suppose we could have hitched a ride on a horse and buggy...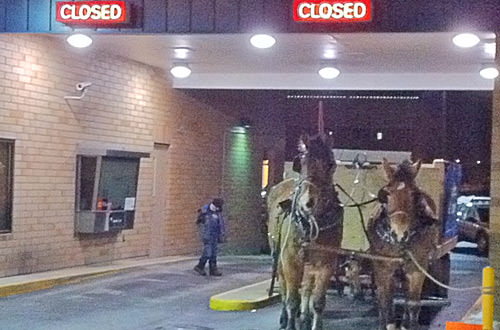 Unfortunately, the drive-in was closed, so they had no money for some Budweiser.
The bank in town had constructed a bar out of ice, which was pretty cool. If you bought a badge for $7, your first drink was free!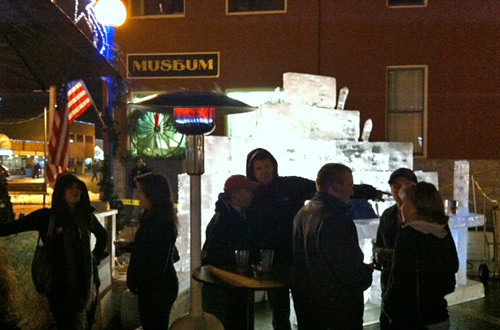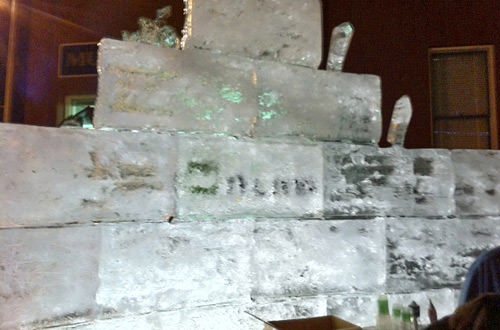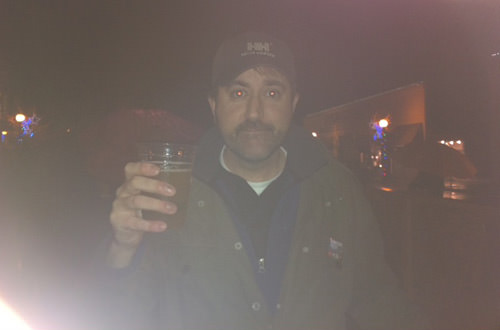 And so the night of drunken debauchery begins!
My sister bought us light sabers. We were already well on our way towards getting smashed, so these were about the coolest thing in the world at this point...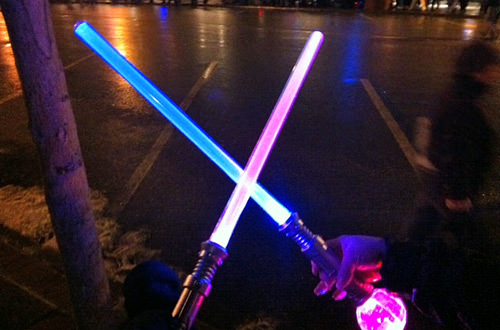 After a delicious dinner at Tin Lilly's, we started bar-hopping...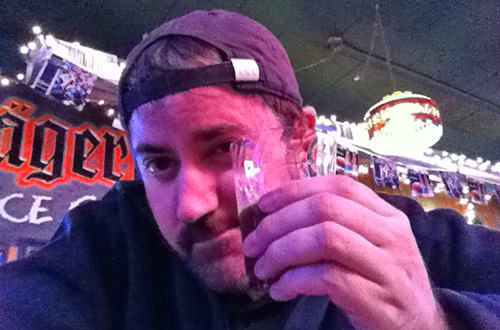 Any guess as to what I might be drinking?
Bar mats are getting more and more awesome. If anybody from Jägermeister is reading, I want one of these pretty bad. Since my annual budget for your product could fund a small country and provides a significant chunk of your annual profits, I think it's the least you could do to send me one (UPDATE: As Kathairna points out, this sweet bar mat is not the Jäger stag's head logo, but instead the very cool Bacardi bat logo, which is still awesome despite my devotion to Jägermeister!)...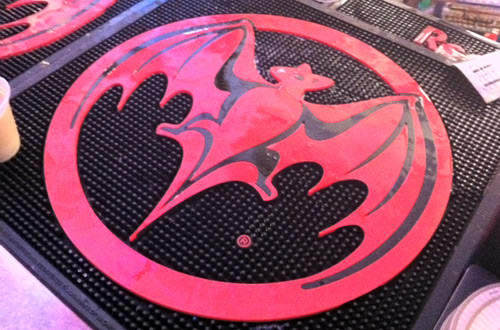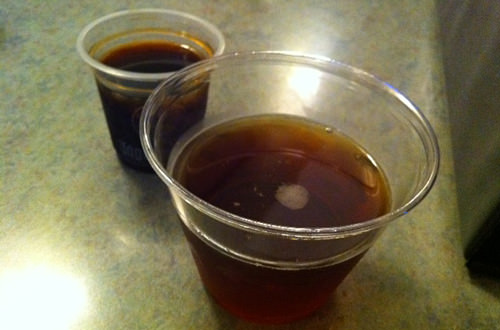 The best back for a shot of Jäger? A Jäger Bomb, of course!
The Jägermeister is a critical component to enjoying your evening when karaoke is your night's entertainment...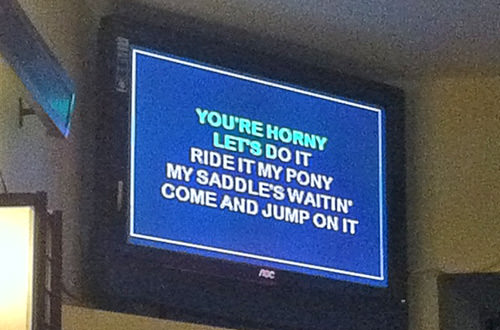 You're Horny. Let's do it! Ride my pony!!
And while I'm not going to lie and say that we didn't have entirely too good of a time. We didn't have such a good time that I ended up passed out on the floor where six rescue guys had to come collect us...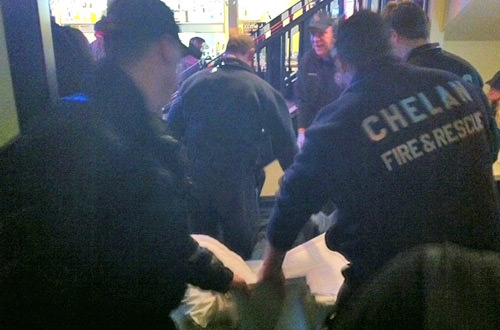 You can't see him, but the guy is on the floor. Happy. Or perhaps not.
And that's pretty much it. That heavens I had photographic evidence or else I wouldn't have remembered most of this.
Until next year!