Today I went to the dentist for my 6-month cleaning and check-up.
Which I hate.
But probably not for the reason you expect. It's not because I'm terrified of the dentist. It's not because I don't like people sticking metal tools in my mouth. It's not because I'm especially sensitive to dental work. It's not because I am afraid they'll find something wrong. It's not because I neglect my teeth. It's not because I forget to floss. It's none of those things.
It's because of the grit.
I hate the grit.
At the end of the cleaning (which is really no big deal, because I brush and floss regularly) they want to "polish" your teeth using a hideous mixture of fluoride paste, nasty flavoring, and some kind of abrasive grit. Grit that they can never entirely rinse away, leaving you with a horrific grit residue that scritches against your teeth when you bite down. And even when it dissipates after an hour or so, the gruesome memory of the stuff lingers for days.
At least it does for me.
I am freaking out right now just typing about it.
I would rather have a full-on root canal... hell, I'd rather have a tooth pulled... than to suffer through that gritty crap. That's how much I hate it. I'd even rather brush my teeth with baking soda, and I think we all remember how much I hate that...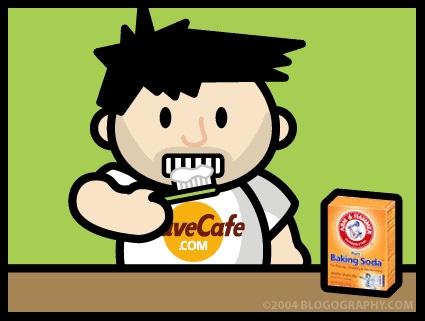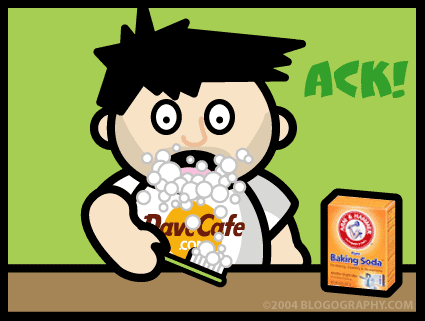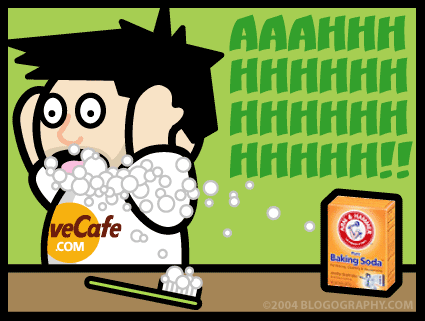 I have no idea why getting grit on my teeth torments me so badly, but it does. If I'm ever captured by the enemy and they want me to spill secret information, waterboarding isn't necessary. Threaten to put that gritty crap on my teeth and I'll tell you whatever you want to know. On more than one occasion I have asked if I really need to endure the polishing and they always tell me that I do. Maybe they think that I'm joking at how badly it freaks me out. Maybe they refuse to believe that it's a big deal. Maybe they think that I'm lying when I say I'm traumatized by it. Maybe they think I'm just a big baby. Whatever the case, apparently this is a necessary evil for proper dental maintenance, and all my teeth will fall out if I don't subject myself to it. I honestly don't know. All I do know is that I really really hate it.
Perhaps I should just let my teeth fall out and switch to an all chocolate pudding diet. Sounds like a win-win scenario to me.