Every year Blogography turns pink for October in recognition of National Breast Cancer Awareness Month.
As always, the key to survival is early detection. It's been said a million times, but here it is again... find out how to do a breast self-exam from a health care professional and perform a self-exam every month. Women in their 20's and 30's should also have a professional exam performed every 3 years (women over 40 should have a mammogram and professional exam performed every year). If you're not taking these steps, then start today. If not for yourself, for the people who love you. People like me!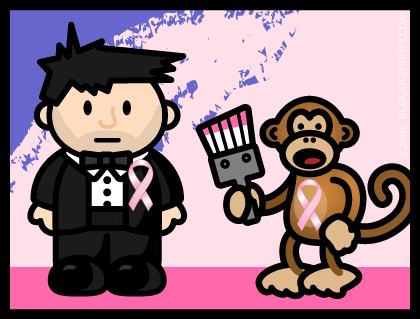 Breast cancer has never been more survivable, so it's important to leave fear behind and educate yourself if you haven't already.