I am not much of a gambler so I avoid it. This means that going to a casino is kind of a treat for me since it happens so rarely. That being said, I am kind of lucky at gambling... even though I don't believe in luck. Maybe it's the magical combination of alcohol and all that cigarette smoke?
In any event, going to a casino with a bunch of friends is pretty much the perfect birthday, so here I am.
I used to play blackjack quite a lot and have tried other table games, but it's not very enjoyable because I spend most of my time being paranoid that I'm going to make a mistake. So most of my time is spent playing the slots because the machines do all the work for you.
Many years ago when I first went gambling, it was in Las Vegas because that's about all there was in my neck of the woods. Slot machines were pretty simple and looked something like this...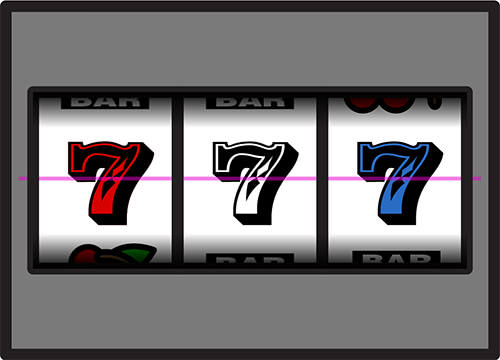 If stuff lined up, you won. If it didn't, you probably lost. Simple.
But eventually slot machines started looking like this...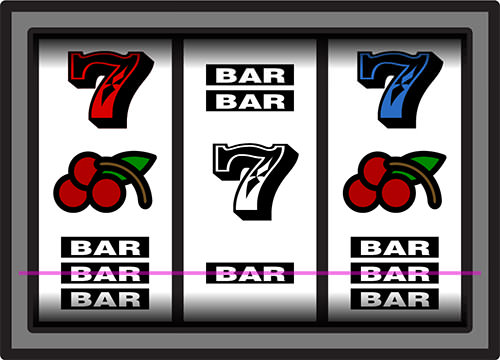 Now there were three lines you could win on (sometimes five lines if your machines played the diagonals). This allowed you to place multiple bets at the same time, and the more you bet the more "lines" you were playing. This both increased your odds of winning... but also sucked your money away faster. Still, it was all pretty simple. If stuff lined up on one of the lines you were playing, you won something. If not, you probably lost.
Then, like everything else, slot machines eventually went digital. The "wheels" were simulated and, since it was all a computer program, things could get a bit more complex. Things didn't necessarily have to line up on straight lines any more...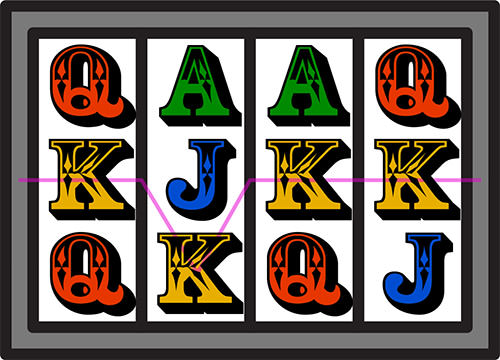 This was a bit confusing, because you didn't always know how you won or why you lost. "Lines" weren't always "straight lines" any more, and so it was getting harder to tell what was going on. In the past, you got a momentary thrill when you saw you had won, and the machine paused long enough before telling you so you got to enjoy that moment. But now? There's so much to look at that a small pause in the action isn't enough time for you to figure out what just happened. Instead you just get annoyed waiting for the machine to let you know what the verdict is.
And today? Well...
I have no fucking clue what's going on any more. I just press the "play" button and watch stuff fly by. The images on the screen mean absolutely nothing to me...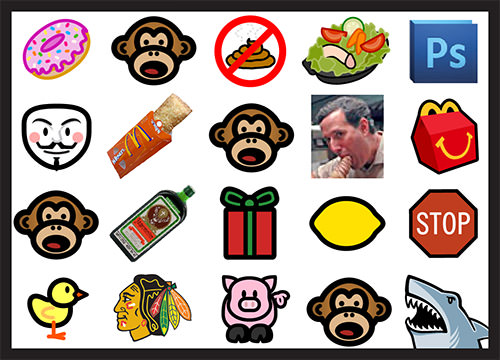 Tonight I played $20 and ended up with $77. Don't ask me how. I saved that ticket and then played $40 which went all the way up to $480... then dwindled down to $0 three hours later. Again, don't ask me how.
So it looks like I'm ahead $17, since I spent a total of $60 and have $77 to show for it.
Tomorrow I'll either lose all of it and be down $60... or I'll have won a million dollars and be ahead $999,940.
Whatever the case, don't bother asking me how I did it, because the machines are so damn complicated anymore that I just won't know. I'll just be happy to be alive.
At least until I have that one drink too many.