Work was supposed to end at 10:30 last night. I finally finished at 4:40am this morning. It's not a big deal... just the way the job goes sometimes... but it left me in a seriously debilitated state when my alarm went off at 7:00am. That's two nights in a row with no sleep.
This did not bode well for my drive back to work to turn in my badge and car. Especially since a nasty fog had descended on the Georgia countryside...
But I survived the trip so no harm, no foul.
When I arrived back at Atlanta's Hartsfield-Jackson International Airport, I checked into my hotel, did not pass GO, did not collect $200, and collapsed onto the bed. Nothing would have made me happier than to sleep the next ten hours, but the last thing I wanted was for my sleep schedule to get screwed up, so I forced myself to stop at just two.
Then it was time to head downtown and see what kind of trouble I could get into.
And eat dinner.
And get really, really wet.
When I exited the MARTA train stop at Peachtree Center, I was immediately assaulted by pouring rain. This caught me by surprise, because there was no hint of it when I left my hotel. After just five minutes I was soaked to the bone. This made for a miserable dinner, but I didn't want to waste the 35-minute trip so I wandered through Centennial Olympic Park. World of Coke Without Lime looked kind of cool in the dreary Atlanta rain...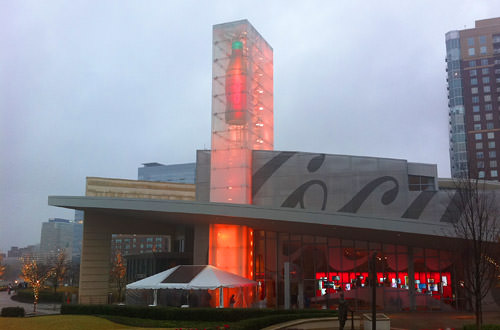 It's John Pemberton, the inventor of Coca-Cola!
Since I was already wet, I walked around town for a while and ended up back at The Westin. With nothing better to do I decided to take another trip to the top and see the city at night, which I had never done before. Unfortunately, the windows were covered in rain, but the photos I took looked kind of cool anyway...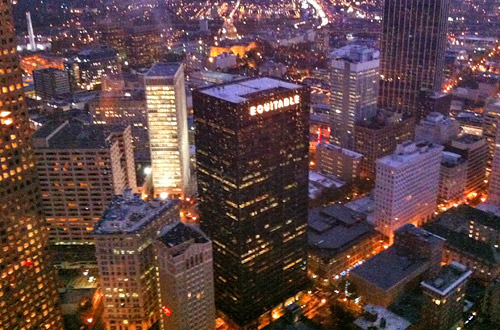 Then across the street to see if the Hard Rock Cafe had any cool pins I couldn't live without...
And that was all I could manage. Mostly because my feet were getting all wrinkly.
Back to the MARTA train...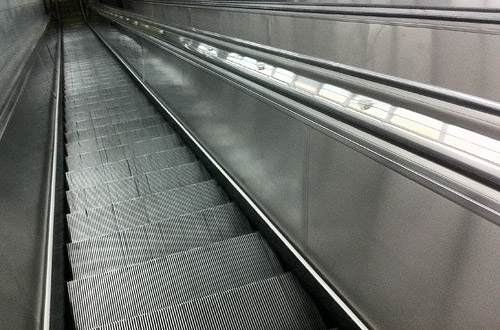 ...and my warm, dry, comfy hotel bed.

Tomorrow I'll be flying on the busiest travel day of the year. I wonder if I'll end up with anything to blog about?